If the predictions made in a recent Forrester report prove true, 2020 will be a year of cost control and people management challenges for CIOs.
The study, "Predictions 2020: On the Precipice of Far-Reaching Change," projects that uncertainties in the upcoming year will frame CIOs' transformation agendas. Leaders will be forced to address cost-cutting and efficiency issues while also having the opportunity to step forward as business leaders, showcasing their tech-driven innovation, ecosystem-building skills, and people management abilities.
CIOs in 2020 will be asked to cut costs in ways that don't diminish capability, said Brian Hopkins, a Forrester vice president and principal analyst. In past years, the typical cost reduction strategy was to eliminate applications and corral staff into using standard tools. This will likely change in 2020. "They will seek to modernize aging, expensive ERM and CRM systems, looking to cloud or infrastructure automation to save cost or at least shift [expenses] to OpEx," Hopkins explained. "They will hope, through that modernization, to automate low-level tasks in IT." As a result, potential cost savings will shift from application licensing and redundant app maintenance expenses to redundant and repetitive task automation.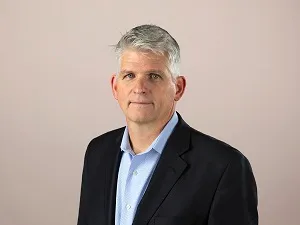 Change instigators
Jagjeet Gill, a principal and technology strategy and spend optimization leader for Deloitte Consulting, sees the CIO role in 2020 evolving from that of a steward/operator to a change instigator. "As change instigators, CIOs should work with the C-suite to fuse together separate business and technology strategies into a single unified approach," he advised. "This requires a new, continuous method where business and technology functions partner and co-create new sources of value, including data, agility, speed, transparency, and digital experiences."
Gill also expects 2020 to bring an increased emphasis on IT generating real-world value. "CIOs can help their business leaders understand the value of the strategy by demonstrating savings, reduction of technical debt and transformation of business models," he said. "As businesses become more technologically savvy, it's becoming easier to get executive buy-in on use of digital technologies."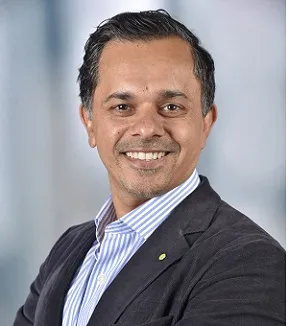 To prepare for the demands presented by economic cycles as well as digital disruption, Gill suggested that CIOs should go into 2020 with a clear technology spend optimization strategy that aligns with business goals and objectives. "By working with the C-suite to put into place a strategic framework to re-imagine technology as a method of transformation, companies will be well-positioned to realize long-term value," he said.
Management disruption
Leveraging their business sponsorship, CIOs will find themselves increasingly empowered in 2020 to hire new team members possessing advanced digital technology skills. To build team depth by training staffers in advanced digital skills, Gill advised CIOs to invest in micro-learning courses, virtual video training sessions, and digital technology certification programs.
CIOs should also be training alongside their teams, suggested Sri Manchala, founder and CEO of IT data and insights firm Trasers. "Today's company-wide initiatives are massively complicated and require large teams of well-trained people to execute," he explained. "The CIO should not only understand what his teams are doing but be able to enable their success."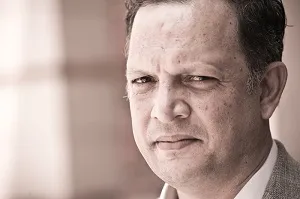 By moving from a directive to a collaborative teaching style, a CIO can learn along with team members. "Sharing challenges and solutions internally, utilizing company data to build progressively better processes, and taking what you've learned and sharing it externally to better the industry as a whole -- that's the mindset of a forward-thinking CIO," Manchala said.
A strategic force
Next year will see more enterprises beginning to recognize technology's potential to be a strategic force, capable of driving innovation and competitive advantage, observed David Dodd, vice president for information technology and CIO at the Stevens Institute of Technology. "Forward-looking organizations will be much more inclined to invest intelligently in technology rather than seeking to try and cut costs in this area," he said, predicting that enlightened organizations will quickly realize that cost-cutting isn't the road to success. "Quite frankly, it is hard to imagine organizations that aim to grow and prosper emphasizing cost-cutting and efficiencies in 2020 and beyond," Dodd explained. "Doing so would be shortsighted, naive, and at their own peril."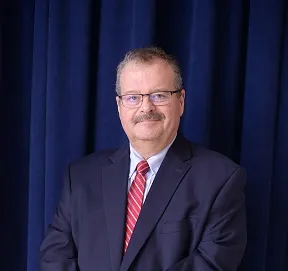 Most CIOs have been tasked with digital transformation as a key efficiency initiative for 2020, Manchala observed. "The challenge is that it's one of the most complex and unsuccessful undertakings a company can pursue due to its lack of standardized definition or process," he noted, advising CIOs to proceed cautiously. "Devoting a large percentage of time and resources to a digital transformation initiative without a thorough understanding of how their unique needs inform that journey can create both financial and productivity losses for the company as a whole."
Final thoughts
IT is at a pivotal time in terms of organizational mission, culture, and values. "Organizations across every industry in the public and private sectors will need to determine the role that information technology plays in the future of their organizations and, therefore, how to effectively invest strategically in technology as a competitive force," Dodd said.
When viewed from a global economic perspective, becoming technologically competitive will be essential for enterprise success in 2020 and beyond. "Organizations that manage to plot a successful path forward in this area will prosper," Dodd noted. "Those that avoid such decisions, or simply embrace cost cutting and efficiency, will pay a price for such decisions, including the substantial cost of missed opportunities in a highly technology-driven global economic environment."
For more on what lies ahead for CIOs, check out these articles.
Watch Out: 7 Digital Disruptions for IT Leaders
How IT Success Metrics Are Changing