new ways -- to detect fraud, analyze the duration of diner visits, and optimize menu prices -- the company predicts it will save at least $20 million in costs.
There are "good indications" that that payoff will materialize, White says, but she isn't ready to celebrate yet.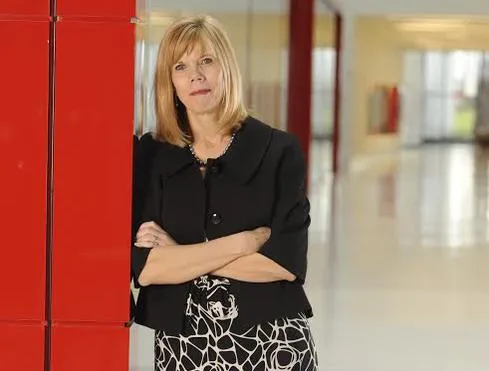 Darden's business is under pressure. In February, the company reported that same-restaurant sales for the month were down 2.6% at Olive Garden and 4.5% at Red Lobster. But they were up 2.2% at LongHorn Steakhouse, currently Darden's best-performing brand. Overall, Darden reported declining sales and weak earnings, which it blamed partly on bad winter weather.
In a published strategic action plan, Darden spells out how it will sell or spin off Red Lobster and revitalize Olive Garden. Meantime, Darden CEO Clarence Otis is under attack from an activist investor firm, Barington Capital Group, which is pushing for a more radical breakup of the company.
Check-Level Analytics is one of the tools Darden plans to use to boost sales and customer loyalty, while pulling together data from across all its operations to show how they can work together better. After a reassessment of the company's enterprise data warehouse, White's team decided to stick with its Oracle database and MicroStrategy data visualization and exploration tools. But it brought in some new tools, including Oracle Data Miner and Oracle R Enterprise, both included in the Oracle Advanced Analytics option to Oracle Database, to spot correlations and meaningful patterns in the data.
Darden also decided to implement its Oracle Data Warehouse on Violin Memory's solid state storage -- 10 TB of RAID on flash memory -- for high performance. "We process over a million transactions a day, so we were concerned about processing power, especially as we were trying to evolve from a rear-window view to a predictive capability," White says.
The analytics and data warehousing technology integration has gone smoothly, she says. Most of the work went into getting all the restaurant businesses to agree on common definitions and performance metrics. The more-challenging project has been creating the digital website platform for the restaurants, for which White has high hopes but so far can't point to any results.
Overall, White's biggest challenges have been the basics of balancing resources and motivating people. "It's not any new news -- when you have anything that is a multiyear journey, you just have to continue to keep people focused on where you are heading," she says. For White, that journey began in 1988.
IBM, Microsoft, Oracle, and SAP are fighting to become your in-memory technology provider. Do you really need the speed? Get the digital In-Memory Databases issue of InformationWeek today.