Businesses are increasingly betting on digitization to win in the marketplace. A Gartner survey found that 67% of business leaders believed they would no longer be competitive if they weren't significantly more digital by 2020. That's likely fueling the boom in digital transformation spending, which IDC predicts will grow from 36% to 50% of all worldwide information and communications technology investments by 2023, for a whopping $7.4 trillion combined over the next three years. Those numbers indicate that the perceived need for digital innovation is broad and not just confined to consumer facing companies who want and need to be more responsive to customers.
Here are six digital innovation technologies and how they could be deployed in various markets.
1. Machine learning and artificial intelligence
Machine learning (ML) models have applications for a huge range of industries and market segments --everything from sales forecasts to disease diagnoses. As classification accuracy improves these models will frequently (but not always) surpass human capabilities. That said, more and deeper intelligence in embedded devices, web analytics and everything in between, will require greater parallelism and larger memory footprints in embedded hardware. AutoML services that generate models from data rather than hand-tooled code will increase the pace of adoption while putting a greater emphasis on dataset quality and bias.
2. 5G
Given the sheer volume of hype that surrounds 5G, there's a fair amount of skepticism that it can live up to its proponents' lofty promises. But make no mistake, 5G is likely to have a real impact on digital transformation and digital innovation, at least eventually. As carriers expand their currently sparse 5G coverage, some of the benefits -- nearly non-existent lag and the ability to connect more devices at higher speeds -- should help drive the convergence of AI and IoT, enabling a new wave of platform innovation. 5G is also expected to supercharge the adoption of XR (both augmented reality and virtual reality). Like previous Gs, however, the transition to 5G won't happen overnight. We're at the start of what is likely to be a three-year ramp to widespread availability.
3. Drones
Companies like Amazon and Google have already begun testing drones for package delivery. That's just the beginning. With the FAA working with industry to streamline the waiver process for commercial drone applications, use cases such as inspection (construction, rail lines, utilities, oil and gas), agriculture and timber management, and public safety will accelerate. As the skies get more crowded, however, safety and air space management will be increasing concerns. AI and ML will play a key role in enabling drones to detect and avoid other objects (both flying and stationary), while 5G communication will allow for faster location/collision response and geofencing. In addition, companies will need to focus on cybersecurity for their drone fleets to safeguard the sensitive data they collect and transmit.
4. Model-based systems engineering
Interest in and training for model-based systems engineering (MBSE) continues to accelerate. MBSE replaces the documents used in traditional systems engineering with models to improve outcomes for development projects, especially projects that are complex and difficult. By some estimates, MBSE can reduce total development costs by as much as 55%.
5. Portable, connected medical devices
There is a growing demand for medical devices that are more portable (especially wearables), connected, and allow for better patient data access. A good example is the Butterfly iQ, a hand-held ultrasound device that shows live or stored images (interpreted with a neural network) on a standard smartphone. It costs just a fraction of standard ultrasound devices, making advanced imaging more accessible in the developing world. Expect to see other types of medical devices taking advantage of advances in silicon, interface design, user experience and integrating with existing technology. But devices that rely on connectivity and cloud-based services will also need to be designed with patient privacy and the security of data in mind.
6. Automotive and IoT cybersecurity
Cars have effectively become software platforms and are beginning to gain the ability to operate autonomously. Meanwhile, the number of IoT devices for consumer and commercial applications is exploding. Even aircraft avionic systems are now connected. But all of these devices are attractive targets for hackers and other bad actors, especially as more data and computation is handled at the edge and hybrid cloud. For these types of devices to reach their full potential, OEMs and enterprises will need to make a huge investment in cybersecurity.
This is just a sampling of how digital innovation is changing industries. As with the drone example above, the convergence of different technologies will continue to create new opportunities and even new markets.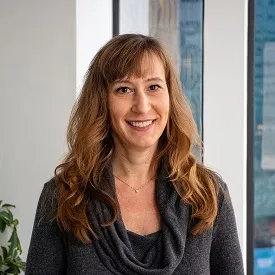 Shannon Yost is director of strategy at Base2 Solutions. She is a natural leader with more than 20 years of technology marketing experience, spanning the industry from Big Data to consumer technology. She's skilled in developing and managing high-performance teams and programs that positively impact revenue, align with sales priorities, and position for market growth. In her tenure, she's launched 20+ products, five companies, and has been instrumental in building a market for countless others.