A growing number of organizations have a senior data-related role that may be called Chief Data Officer (CDO), Chief Analytics Officer (CAO), Chief Data Analytics Officer (CDAO) or something else. The CDO was the first title to emerge followed by the CAO, generally speaking. Over time it's become clear that the title of the role matters less than what the person does because the titles and the associated job descriptions vary from company to company. For example, some CAOs report to the CDO or vice versa. Also, the designation of where data-related executives report is also not entirely consistent across organizations.
I'll use the CDO title for the purpose of explaining the Gartner Research Board's observations. Specifically, a recent Gartner blog explained the evolution of the CDO in four distinct phases that have emerged since the beginning of the millennium:
CDO 1.0 – data management, compliance and data governance (2000)
CDO 2.0 – analytics (2010)
CDO 3.0 – business transformation (2014 or 2015)
CDO 4.0 – product management with profit and loss (P&L) responsibility (2019)
Gartner expects 72% of organizations to be using that model this year, though there are CDOs representing the other three levels of maturity today.
"CDOs are still facing lots of challenges in terms of getting executive buy-in, making their work understandable to stakeholders, and being able to drive a cultural transformation in their organizations," said Mario Faria, VP and program director at the Gartner Research Board. "We started observing what a few successful CDOs were doing [lately] and we found a common factor: they were applying a product management discipline to their role."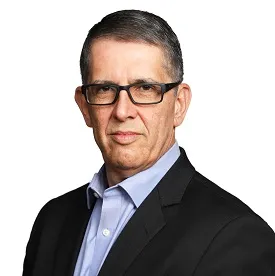 "Product management" means breaking work down into smaller components to drive business value faster, adapt to changing market conditions faster, and the ability to scale the model in the organization, according to Faria. Gartner's own definition also includes making a positive economic impact.
The CDO as an entrepreneur
Gahl Berkooz, vice president of data, analytics, and monetization at German car parts manufacturer ZF Group, thinks the best way to describe his CDO 4.0 role is "entrepreneurial." While he actually was an entrepreneur in the past, he also served as Chief of Analytics for General Motors' OnStar division, which produces connected products. Before that, he established the information management and analytics function at Ford Motor Company. At Ford, he focused on data and analytics as a service to all Ford business functions. At GM, he focused on advanced analytics and AI for optimizing customer engagement. At ZF Group, the operative word in his title is "monetization", which means his job is to identify and set up data-driven businesses that either enhance or are adjacent to the core business.
"Today, every product is electronic. It generates data, so if you can derive more value through a data product then you're able to sell more of your core product," said Berkooz. "The other [dynamic] is the evolution of industry in general, which is creating white spaces that are adjacent to our core business and are dominated by data. If we don't move into those white spaces, it erodes the value of our product and leads to commoditization."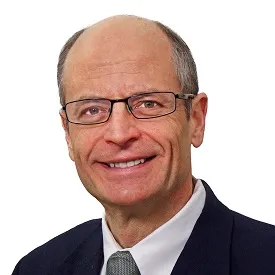 To succeed in such a role, one must be able to conceptualize businesses, test them and build them. That contrasts with more of a service provider role as characterized by CDO 1.0 and 2.0 especially, which help others solve problems.
"I think that Agile and MVP are building blocks in the story, but the real story is conceptualizing the data and analytics business, and that business conceptualization is the true entrepreneurial activity," said Berkooz. "It's about hypothesis testing."
Like in VC funded startups, instead of building a product and going to market with it, hoping it still meets the target audience's requirements, the idea is to develop a minimum viable product (MVP) that is market tested, refined and improved.
"Investment isn't an issue when you work in this MVP hypothesis-testing mode," said Berkooz. "You don't need a lot of money to get the data to justify the next round of investment."
Not all products are alike
Taking a product-oriented approach to the CDO role has different meanings in different companies. Sometimes it means creating products within the company for use by the company because it's more cost-effective to do so. So, even if a CDO 4.0 doesn't have P&L responsibility, they may drive economic value nonetheless, according to Farouk Ferchichi, chief data analytics officer at insurance and financial services company USAA.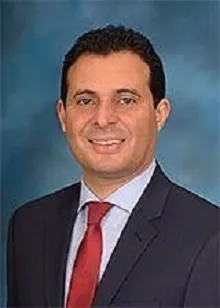 He describes his present role as more holistic than earlier versions since his responsibilities progressed essentially along the same lines as the CDO 1.0, 2.0, and 3.0 roles described by Gartner.
"I think there's this continuous question mark over the chief analytics role or the chief data officer role. So you're analytics, so what? So you're data, so what? So you're supporting digital transformation, so what?" said Ferchichi. "I started rethinking how to go to market with data analytics differently and what have we learned from our 1.0, 2.0, and 3.0 experience as CDOs. I intuitively chose to go into more product-centric thinking."
While he declined to discuss what he's doing for his current employer or for former employers specifically, he did say that the form of value a CDO drives differs from company to company because their DNA differs and they're bound by different types of constraints.
Not surprisingly, CDOs' teams have to evolve with the CDO. In Ferchichi's case, that meant transitioning from a team focused on data management to a team that also included business decision support skills to reach the CDO 2.0 level. The CDO 3.0 team needed data science and new data engineering skill sets for digital transformation. The CDO 4.0 team added product management capabilities.
"Product management for data requires a shift in mindset and practices to at a minimum include a change in the way we define data sets (e.g., [the] sum of data features as a byproduct of foundational aggregate and/or modeled data)," said Ferchichi. "[You also have to] organize delivery teams, [including] product managers and a road map [as well as] plan for outcomes, not for initiatives."
Bottom line
The role of the CDO is becoming more strategic as reflected by shifts in the competitive environment, though not all CDO 4.0 roles are exactly alike. A common theme is that each successive level of maturity adds new responsibilities to what was required to achieve the previous level. Since the business environment is anything but static, the CDO role will surely evolve again in the not-too-distant future.
For more about the blending of data science and business check out these articles.
Make Artificial Intelligence Work for Your Business Needs
Doing Digital Transformation Right
How Do Companies Maximize the Impact of AI & Automation?
Data Science: A Guide to Careers and Team Building