With some industry consultants estimating a cost of $2 billion annually to US companies because of failed international assignments it's incumbent on companies to place capable managers in international roles — and IT is no exception.
Yet, too many companies fail to train their managers properly for international assignment. As a result, some IT managers are more prepared than others to handle the rigors of different systems, regulations, cultures, languages and work ethics.
What fundamental skills should be in your toolkit if you are asked to take on an international IT role?
Here are four key skills areas:
1. Openness to new ideas and cultures
Successful international managers are sensitive to cultural traditions and nuances that are normal for their workforces.
When I first began a management assignment in Europe, I had difficulty adjusting to a workday that started at 9:30 am, broke for a long lunch, and then resumed until around 8 pm. The logic was that headquarters was in the US, so there had been workday adjustments to create more work-hour overlap between US and European time zones. I certainly wasn't going to change this. Instead, I had to change myself.
I also was schooled by my employees in France that when you go out to lunch, you place the bread that you're served with your meal directly on the table, not on a plate. At the time, I was corrected, I thought the matter trivial — but my employees didn't.
Declan Mulkeen, head of global marketing for Learnlight, which offers soft skills and language training, observed, "The world is not black and white – nor are behavioral rules. What works well in one culture could send the opposite, undesirable message in another." Mulkeen cites the example of a woman who had to adapt her behavior toward managers in different cultures.
"She was very deferential to herJapanese manager as that culture generally expects," wrote Mulkeen. "She also knew that the same deference would probably be interpreted differently with her American manager, who might think deference equates to a lack of confidence or perhaps indicates an unwanted problem."
2. Altering your management style
Andrew Molinsky, a professor of International Management and Organizational Behavior at Brandeis University's International Business School, comments about an Italian COO who couldn't motivate his Indian employees, who expected a more authoritarian management style; and about an Israeli management consultant working in the US, who found himself having to adapt to an American culture that expected softened criticism interlaced with kindness instead of a more unabridged criticism that was common in Israel. Molinsky maintained that being able to adapt your management style to the management expectations of the culture where you are managing is critical to your success as an international manager. He calls this adaptive quality "code switching."
Beyond culture, international managers must also tune in to the personalities and styles of those they're working with.
"There are generalizations that managers hear, like that it's important to always be polite in Japan, or that Germans demand a high amount of precision when you communicate. But there are also people in Asia who say directly what is on their minds and Germans who don't demand precision," said Mike Schultz, president of Rain Group, a sales and consulting firm. In other words, when you're abroad, it's as important to get to know the individuals you are working with as it is to get to know the culture.
3. New ways to evaluate IT vendors
When I was managing IT in Europe, I had to alter the way I evaluated IT vendors. In the US, you could evaluate a vendor's product and service, and it didn't matter whether you were running the software in Milwaukee or Atlanta. This isn't necessarily the case when you move from country to country.
For instance, in one case, an excellent accounting software in Holland couldn't support the accounting and government reporting requirements in France or Germany. In another case, we had strong customer service software and support in the UK, but local support for the product was poor in Holland and nonexistent in France. It took us much longer to interview vendors and find packages (and support) that worked equally well in all of the countries where we had offices.
4. Being multi-lingual
The average European speaks at least two languages, but Americans have a reputation for being linguistically challenged. English is the worldwide "lingua franca", so some of this is understandable. Nevertheless, if you're able to converse in the local language, you'll have a much easier time bonding with your employees.
Because of a languages and liberal arts background, I was able to converse in France when I was working there. Many of the employees in my office did not speak English, so this skill was critical. In Germany, I also knew enough of the language to conduct business, although my linguistic prowess was far from perfect.
In both cases, I found the ability to engage with employees in their native languages to be a big advantage. It paved the way for an easier acceptance of my management role. Knowledge of local languages also helped me in the dialogues and negotiations that I had with local IT vendors.
Honing your skills
For IT managers anticipating an international assignment, it's important to recognize the skills that are critical for success, and to develop your own plan for skills attainment.
First, you should take charge of your own personal preparation because companies already have a demonstrated track record of under-preparing their managers for international work.
You can develop your foreign language and cultural awareness skills on your own, as well as familiarizing yourself with the company's international operations. Once you're onsite, you will want to take a hard look at your personal management style and how well it is going to mesh with the individuals in your office and the local culture.
If your management style is participatory, you might need to become more directive if local culture and employees demand it. Conversely, if you are directive by nature, you could find yourself in a team-oriented culture that doesn't respond well to management "orders."
Regardless of the situation, IT managers who can adapt their personal styles to the needs of local cultures and employees are best positioned to succeed in the global arena.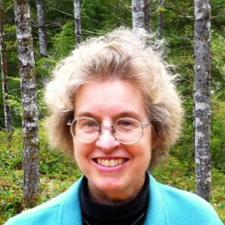 Mary Shacklett is owner of Transworld Data in Seattle. She is an experienced IT professional, writer, and IT, marketing and advertising consultant. Mary has a bachelor of science degree from the University of Wisconsin, a master's degree from the University of Southern California and a doctorate of law from William Howard Taft University.