In pursuit of its mission to help people live the healthiest lives possible, Intermountain Healthcare last July introduced a mobile app called Health Hub. It's an app with a split personality, but that's by design.
Apple's trademarked "There's an app for that" describes how apps tend to be built: for one specific purpose. There are clock apps, calendar apps, ride apps, and weather apps, to name a few among the more than a million apps available through iTunes and Google Play.
Focused apps are easier to use and to build. But creating function-specific apps ensures that there will be a lot of them, even for use within one organization. That diversity complicates app discovery and app management, both for app users and app makers.
Intermountain Healthcare, a nonprofit health system based in Salt Lake City, with 22 hospitals and nearly 200 clinics, opted to make Health Hub a collection of apps in a unified wrapper, in order to provide a single, comprehensible way to engage with its healthcare community. The app represents a big bet on ease of discovery over clarity of function.
"The challenge we were trying to tackle was just the plethora of apps that are out there," CIO Marc Probst says. "Even within our own organization, we had facilities developing their own apps. It was just becoming a not-very-easy way to interact with the organization called Intermountain Healthcare."
Many Apps, One Interface
Like a Swiss Army knife, Health Hub contains a variety of tools to help patients take charge of their healthcare. It lets users access the My Health portal to message doctors securely, check lab results, and review benefits and claims. It provides a way for clinicians to send messages to Intermountain patients. And it includes modules for first aid tips, symptom advice, prescription refills, and bill payments.
There's a section called GermWatch that provides local epidemiological data. Similar in concept to Google Flu Trends, GermWatch provides patients with lists of currently prevalent diseases, common symptoms, charts of reported infections in recent months, and maps showing the distribution of cases. And there are tools for finding nearby healthcare facilities, both for adults and children, with projected wait times, as well as for locating doctors and pharmacies.
It's an "umbrella strategy" that the company also is pursuing for future apps intended for use by physicians and by employees, says Craig Kartchner, senior director of marketing at Intermountain.
Health Hub represents the first mobile app developed under this strategy. The app was created using a cross-platform framework to enable deployment of both iOS and Android versions. A Windows Phone version remains a possibility for future releases.
Health Hub has been downloaded about 24,000 times since it debuted, says Kartchner, and continues to generate positive feedback through social channels and email. Among the various sub-applications, the My Health portal is the most widely used. That's a good thing because "the drive for this app was to engage people in their own care," Kartchner says.
Probst says that physicians see value in Health Hub as well and should see even more value as Intermountain integrates more physician-facing apps.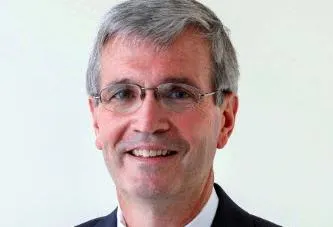 Another benefit of Intermountain's approach is that the organization didn't have to build new IT infrastructure to support Health Hub. Data used in GermWatch, for example, was developed by a physician at Primary Children's Hospital years ago. "It's nice reuse of technology, and it's putting it in a much more useful form," Probst says.
Sometimes innovation may be merely a matter of a new interface. Health Hub hasn't fundamentally altered the way Intermountain approaches its business, but it has helped the organization connect with its patients in the way they increasingly want to interact, through mobile devices.
"When it comes to engaging people on digital channels, we're thinking more and more mobile first," says Kartchner.