The majority of today's chief information officers (28%) are leading their organization's digital transformation. And Adobe research points out that transformation most often entails reorienting people, processes and technology around the customer. Today's CIO plays a role in enabling customer experience more often than not.
CIOs are increasingly essential to driving strong business impact, playing a role in customer experience (CX), and enabling their stakeholders to serve customers with relevant, timely and in-context experiences throughout the purchase journey.
That doesn't mean that CIOs or their teams are building out customer-facing campaigns or communications. But, they are working closely with marketing and other customer-facing disciplines to build a flexible technology foundation that empowers stakeholders around the company to create, collaborate on and ultimately deliver and measure these types of experiences.
Content velocity
CIOs and their teams are more concerned with content velocity than ever before. This wasn't on our radar five years ago.
Today, there's no denying that content is integral to delivering personalized customer experiences at scale. Businesses need the right content for every touchpoint in the customer journey, and the right technology framework is key to that. In the past, the marketing department would just go out and license a solution. While this still does happen in a silo in some organizations, most technology leaders are finding they are playing a consultant-like role in helping their stakeholders find the right technology to power things like content velocity.
Cloud-native solutions typically mean applications that are current, scalable and addressable. While cloud-hosted services typically cost less, this approach has its limitations, especially when compared to cloud-native services. Over the long term, the cloud-native model actually delivers a lower total cost of ownership (TCO). Additionally, adopting cloud-native technology and practices empowers enterprises to create more experiences in-house, and forces marketing teams to closely partner with IT professionals, which breaks down silos and results in better results and cost-savings.
A content management system (CMS) should increase efficiency. As such, ease of use is vital as is the speed at which users can create, manage, personalize and deliver content. Other things to watch out for are deployment infrastructure, flexibility in design and multi-site management, third-party integration capabilities, as well as security and post-purchase support.
AI integrations to drive higher ROI by empowering stakeholders to take action on real-time data and insights are also imperative. And finally, a good CMS should enable omnichannel experiences across any channel, device or application.
The CIO role in CX today
CX is about creating, managing, delivering, measuring and optimizing experiences across all touchpoints so that they are seamless and fluid. CIOs have executed a data-driven operating model across the customer journey, where we integrate data across the entire enterprise into a unified data architecture – this helps run the business, drive predictive data insights, and deliver personalization. CIOs need to have this holistic view of the customer, which is key to enabling customer-centricity.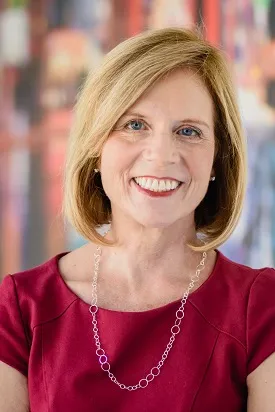 As senior vice president and chief information officer of Adobe, Cynthia Stoddard oversees Adobe's global Information Technology and Cloud Operations teams. In her leadership role, she spearheads a global strategy for delivering services and operations that form the mission-critical backbone for the company. Stoddard has 25-plus years of business experience and IT expertise leading large global organizations including Adobe, Netapp, Safeway, and APL Limited in supply chain, retail, and technology development. Twitter: @stoddardCA