Disrupted industries, a changing workforce, the advent of AI, global competition. Today's businesses and organizations are faced with a host of challenges and opportunities. It's up to the leaders to guide us through obstacles and setbacks to success.
But what does it take to be a leader? How can you help your organization achieve its goals? How can you inspire your team to get to where they need to go? If you need to know what traits to aspire to, we've got you covered.
InformationWeek reached out to some top leadership experts to find out. These experts, who will be sharing their wisdom during the Interop ITX Leadership Summit and Leadership Track April 30 to May 4, offered perspective and advice in answer to several questions that we asked. Here is what they said.
Top Leadership Skills
Liteskip Consulting Group Managing Director Katy Tynan, who is the Interop ITX Leadership track lead, said that empathy is one of the most critical skills for leaders to have, and one that some new leaders fail at because they think they need to be completely objective and turn off their emotions.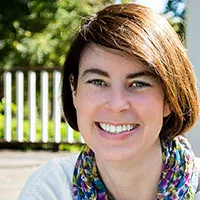 "But leadership comes from an emotional connection with people," she said. "You need to understand what drives them, what they hope for out of work and life. Empathy is the key skill that underlies emotional intelligence, and it's one of the most important ways that a leader can connect with their team, stakeholders, colleagues, and others."
ChangeFusion President Jill Hinson summed up her thoughts on a top leadership skill she admires in other leaders in one word.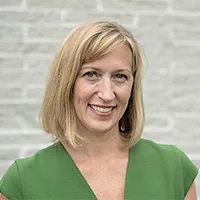 "Authenticity," she said. "I think authenticity as a leader is a foundational trait. Leaders need followers and followers want leaders who are true to themselves and others."
Justworks Product Leader Tami Reiss said that resilience is a little recognized leadership skill, but the one she admires in other leaders has to do with their response in tough situations.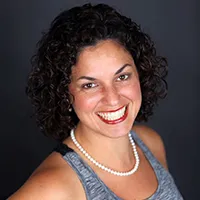 In today's fast changing environment, she admires leaders' "ability to stay calm in the face of drama."
BuildFax CTO Joe Emison believes that it is important for leaders to exhibit a particular kind of strength. Specifically, he said leaders must have "a clear sense of purpose and make that purpose clear and consistent in every thought, action, and communication. I have worked with so many leaders who lack a clear specific plan or purpose, instead looking to others, either within the organization or advisors outside to provide it. It always drives the entire organization to mediocrity and/or chaos."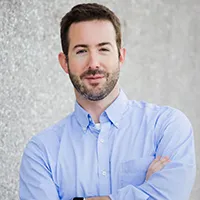 Founder and CEO of LatInc Claritza Abreu cited a related trait she believes is essential for leaders.
"The leadership trait that I most admire is the capacity of a leader to articulate their vision with courage in an inspiring and humble way," she said. "This is important for their audience to understand their message and to be able to follow his/her guidance or lead without any hesitation."
Tom Rose, principal at Leadership Edge Consulting and a management psychologist, said the most impressive trait many leaders exhibit is simply leadership in times of turmoil and uncertainty. "First, leaders with this trait work with their co-workers to develop a shared vision and help them implement it," he said. " … They acknowledge what they know, what they do not know and when they have made a mistake."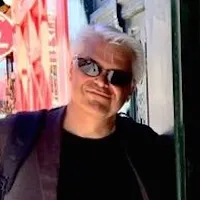 This trait is of great importance in today's challenging environment, according to Rose.
"Today, we are all negotiating disruption in one way or another," he said. "The success of the organizations we serve depends upon helping people and teams prosper despite turmoil and uncertainty."
Among the leaders who inspired our experts are Abraham Lincoln, George Washington, Barak and Michelle Obama, Richard Branson, Nelson Mandela, Christine Lagarde, and Jeff Bezos.
But on the other hand, for every story about a great leader, there are stories about leaders who we do not admire. The Darth Vaders or Captain Queegs, for instance.
What Leaders Shouldn't Do
So what's a common trait in bad leadership?
"Far and away, the most corrosive trait I have seen in leaders is self-centeredness driven by insecurity," Emison said. "I frequently wonder whether certain CEOs are trying to lead their companies or build their own personal brand. I think it is incredibly hard to lead if you are not self-secure and self-confident, and willing to lead and willing to be wrong. If you have deep-seated insecurities or paranoia, it will affect your entire organization."
Everyone has bad days, however, even the good leaders. We also asked our experts about a mistake they made as a leader, and they actually told us. Here's what they said about that.
Leadership Missteps
Hinson said her biggest mistake is a lack of patience.
"I like to see forward movement on strategies," she said. "In the past I pushed too hard, leading others to simply resist or give up. We all came away frustrated."
But a little self-knowledge has helped Hinson with this.
"I have learned the internal warning signs of my impatience and know that it calls for me to pace myself and lean into whatever discussion the group needs," she said.
Reiss said her biggest mistake has been working in the middle of the night and letting her team know.
"Send Later from Boomerang is a godsend," she said.
Emison said that all his biggest mistakes started with not fully understanding the business, and in which ways the business would succeed, just survive, or die. Those are important lessons for a serial entrepreneur like Emison.
"Because I was the CTO or CIO, I let the 'business' tell me what they wanted from me, and just executed," he said. "I should have spent much more time understanding the fundamentals of the business, even if that would have caused my peers some discomfort of 'getting in their space.'"
Rose said that a lesson he has learned more than a few times is the importance of common ground -- shared concerns, hopes, priorities, and values.
"The biggest mistake I have made is not giving enough attention to developing common ground, especially when I have felt great pressure to act," he said. I have sometimes given inadequate attention to clarifying and then resolving differences with people that see a common problem or potential solutions differently from me."
Off-the-beaten-track Leadership Lesson
Finally, we wanted to know about any unusual sources of lessons for leadership skills. Rose told us that he has been part of an Improv group and also studied jazz saxophone.
"From both, I learned that groups innovate and perform at their best when the members of the group share a steadfast commitment to a few widely held and deeply understood principles that they reinforce with one another," he said. "These principles are a magnetic pull that keeps people together when circumstance pushes them apart."
Rose also pulls lessons from some jazz favorites, quoting Miles Davis who once said, "In jazz there are no wrong notes," and then his saxophonist Wayne Shorter who added, "It's all about what you do with the note that's just been played."
Rose said: "Basically, the key is to build on what just happened and focus on taking the next step."
[Interop ITX 2018 opens on Monday, April 30, at the Mirage in Las Vegas, continuing until Friday. The Leadership and Professional Development track, chaired by Katy Tynan, kicks off on Monday with a two-day IT Leadership Summit. Then more than a dozen conference sessions will run Wednesday-Friday.]