Google I/O 2014: 8 Things To Watch
A revamped Google Glass would make a splash. What other wonders -- or washouts -- might Google unveil at its upcoming developer shindig?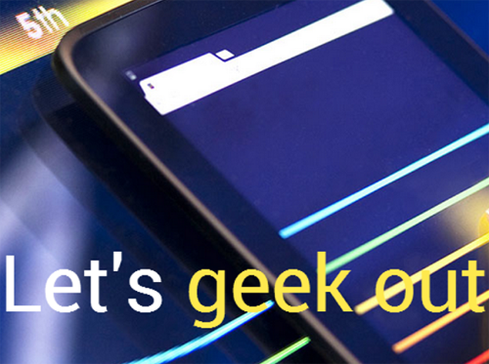 One of the things that makes Google a fascinating company to watch is its willingness to experiment -- and sometimes fail -- smack dab in the public eye. Its R&D efforts (well, a few of them, at least) are out there for the whole world to see. And thanks to its highly profitable search business, Google can indulge itself, bankrolling an eclectic mix of side projects that might or might not boost the company's bottom line. Because although Google Glass, the company's foray into augmented reality eyewear, might someday deliver search-related revenue, efforts such as the self-driving car and Project Loon, a proposed network of high-altitude balloons that provide Internet access, might prove less financially beneficial, although it's really too early to say.
What does any of this have to do with Google I/O 2014? The company's annual developers' conference, which this year takes place June 25-26 in San Francisco, is more than an opportunity for app builders to learn how to create mobile, Web, and enterprise applications for the Google ecosystem. The event also provides a global stage, one where the company can unveil new products, projects, and whatever else strikes its fancy. And given the extensive media coverage of Google I/0, with reporters and bloggers always foraging for new story angles, any major announcement is likely to be analyzed and dissected ad nauseam, at least for a day or two.
The showiest example of Google I/0's buzz-generating potential occurred during the 2012 event, when company cofounder Sergey Brin presided over a demo that would have done P.T. Barnum proud. Google Glass-wearing skydivers parachuted from an airship hovering over San Francisco's Moscone Center, where a cheering keynote audience watched a live video feed streaming from the jumpers' video cameras. After landing on the Moscone roof, the skydivers handed a pouch over to four Glass-wearing cyclists, who performed a ramp jump or two before passing the package to another guy, who rappelled down the side of the building. The rappeller then gave the pouch to a new pair of cyclists, who zipped through the lobby and hall, pedaled up to the stage, and delivered the pouch -- containing a Glass headset, of course -- to Brin.
Now that's entertainment.
Given everything that could've gone wrong with 2012's Bond-esque stunt, it's doubtful that Google will repeat or try to top that feat this year. However, the company might use the event to introduce one or more new products or services, particularly those that have been generating rumor-mill buzz in recent months.
Click through our slideshow to see what Google might announce at I/O 2014. And don't forget to add your own predictions in the comments below.
Jeff Bertolucci is a technology journalist in Los Angeles who writes mostly for Kiplinger's Personal Finance, The Saturday Evening Post, and InformationWeek. View Full Bio
We welcome your comments on this topic on our social media channels, or
[contact us directly]
with questions about the site.