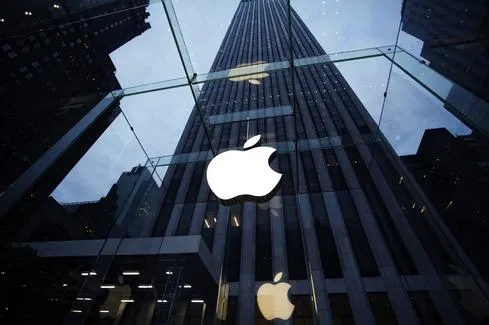 Apple At 40: 12 Products That Changed Computing Forever
(Click image for larger view and slideshow.)
When US government agencies came knocking on Apple's door for access to users' account information and content, the iconic computer and device maker complied with 82% of the requests during the second half of last year, according to Apple's transparency report released this week.
Apple turned over data and content from 4,411 accounts, including iTunes, iCloud, to US government officials between July 1 and Dec. 31, fulfilling 82% of US authorities' 1,015 requests to access user accounts, Apple stated in its report. In China, Apple disclosed more data account information than in the US, affecting 5,082 account holders whose information was shared with Chinese authorities largely due to phishing investigations. Apple's compliance with Chinese authorities' 32 account access requests was fulfilled only 53% of the time.
When account information is provided to authorities, it can include a user's name, address, and, in some cases, content like photos, documents, contacts, calendar information, and bookmarks held in the accounts. But Apple notes that it will carefully weigh the requests and provide information when a search warrant is provided.
In the high-profile San Bernardino terrorist case, Apple said it was willing to comply with the government's request to search Syed Farook's iPhone, but because of its encryption technology, it could not access the contents and data on the phone. The legal battle over the FBI's attempt to get Apple to build a backdoor in its iOS to provide access to the phone ultimately fell by the wayside after the FBI was able to find a third-party to break into Farook's iPhone.
Apple's transparency report also details the number of times that various countries request information about its users' devices. Most of these requests center on lost or stolen Apple devices, with authorities requesting customer contact information that is used to register an Apple device.
Apple provided Poland with data information on 56,447 devices during the second half of last year, fulfilling 55% of the 22 device requests from Polish authorities. Most of the requests came from Poland's customs and revenue authorities, Apple notes in its report.
Requests from German authorities involved 31,360 devices, in which 52% of the 11,989 requests were fulfilled. For South Korea, which filed 119 requests, Apple provided information on 27,922 devices. In fulfilling 60% of South Korea's requests, Apple noted most of them centered on stolen devices.
Create a culture where technology advances truly empower your business. Attend the Leadership Track at Interop Las Vegas, May 2-6. Register now!
In the US, Apple fulfilled 80% of the 4,000 device data requests that applied to a total of 16,112 devices.
The computer maker notes it does not take requests for users' information lightly. In its statement about the way it reviews requests for users' information from government agencies, Apple said:
When we receive information requests, we require that it be accompanied by the appropriate legal documents such as a subpoena or search warrant. We believe in being as transparent as the law allows about what information is requested from us. We carefully review any request to ensure that there's a valid legal basis for it. And we limit our response to only the data law enforcement is legally entitled to for the specific investigation.
Apple notes that 94% of requests for information center on device requests, with 6% seeking account information.
But perhaps a more noteworthy figure is the number of people overall who have been affected by the information requests from authorities from around the world. The computer maker points out that only 0.00612% of its overall customer base has been affected by government information requests.