10 NASA Images That Will Inspire You
The next time you hear the term "visionary" applied to business leadership, think about what NASA has been doing for years. Images from NASA's satellites and spacecraft show technology at its most inspiring.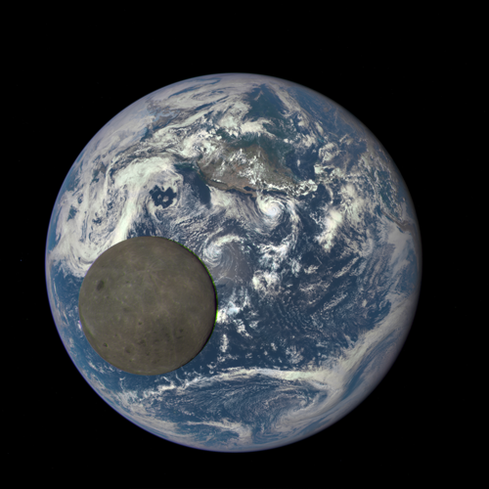 The ubiquity of digital cameras makes it easy to overlook the glory of the visible world. Facebook in 2013 said users had uploaded more than 250 billion photos, and were adding 350 million photos per day. And that doesn't include photos uploaded through Instagram, or photos stored elsewhere, to say nothing of videos.
We have so many images that we don't have time to view them all. Such abundance obscures the meaningful moments we capture amid all the unremarkable snapshots of friends, food, and fingers that couldn't stay out of the way of the lens.
Photo-sharing services can help separate the best from the banal, but so, too, can ambition.
NASA shoots for the stars, and the images it captures offer inspiration, instruction, and scientific enlightenment. The agency describes its vision thus: "To reach for new heights and reveal the unknown so that what we do and learn will benefit all humankind."
The late Steve Jobs described Apple's philosophy back in 2011: "Technology alone is not enough. It's technology married with the liberal arts, married with the humanities that yields us the result that makes our hearts sing."
NASA shows us that technology married with the common goals of humanity -- tending to our well-being, our environment, and our society while advancing the knowledge necessary to do so -- can accomplish the same thing.
Few images demonstrate that as well as the picture of Earth taken during the 1972 Apollo 17 mission. The "Blue Marble" photo was the first photo of the entire round Earth from space ("Earthrise" taken during 1968's Apollo 8 mission offered a partial view of the Earth). It's considered to be one of the most widely seen photos in history, and it has been credited with amplifying the environmental awareness emerging at the time of its publication.
A NASA camera on NOAA's Deep Space Climate Observatory (DSCOVR) satellite provided a similarly inspiring picture this week: An image of the moon passing in front of the Earth, taken from a million miles away. It's a viewpoint seldom seen, one that highlights the difference between our lush planet and its barren moon.
NASA's satellite imagery isn't only a visual record of technical achievement. It's valuable visual data that can be enriched with data from non-visual sensors. The photo informs the graph, the artful presentation of data about our world and other worlds. NASA's pictures can make your heart sing.
The next time you hear the term "visionary" applied to business leadership, think about what NASA has been doing for years. Technology alone is not enough. It must be joined with human aspirations.
Thomas Claburn has been writing about business and technology since 1996, for publications such as New Architect, PC Computing, InformationWeek, Salon, Wired, and Ziff Davis Smart Business. Before that, he worked in film and television, having earned a not particularly useful ... View Full Bio
We welcome your comments on this topic on our social media channels, or
[contact us directly]
with questions about the site.