Google Ordered To 'Forget'
European court rules Google must remove "irrelevant" links in certain situations to comply with EU law that gives people a right to be "forgotten."
The European Court of Justice has ruled that Google must delete "irrelevant" links from its search index under certain circumstances, to protect the EU's "right to be forgotten."
By upholding data protection rules that amount to a court-ordered burning of library index cards, the EU has ensured that the most complete record of public information online will remain in private hands, on the servers of national intelligence agencies like the NSA.
The EU court sided with a Spanish national, Mario Costeja González, who filed a 2010 complaint with Spain's data protection authority against a Spanish newspaper publisher and Google seeking the removal of two mentions of an old debt from articles in January and March 1998 and of Google search links to those articles.
[Beware, Snapchat users. Read 5 Ways Snapchat Violated Your Privacy, Security.]
The Spanish data agency ruled for the newspaper, saying the information had been lawfully published, but it ruled against Google, directing the company to remove the links from its search index. Google appealed and now Europe's high court has upheld the ruling.
EU Justice Commissioner Viviane Reding hailed the decision in a post on Facebook, stating that "The data belongs to the individual, not to the company." She also addressed criticism by pointing out that the right to be forgotten outlined in Article 17 is not absolute and that EU law protects the media and freedom of expression. "People will NOT be able to change or erase history," she wrote.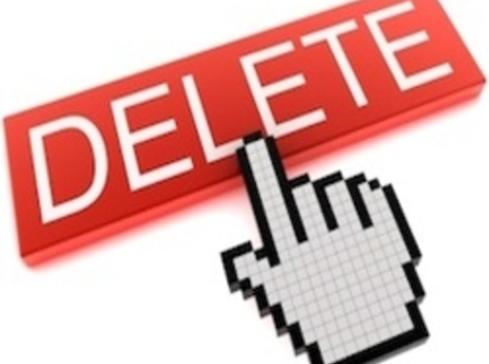 And yet Google's version of history henceforth will have some holes in it, unless Google finds a way around the law.
"This is a disappointing ruling for search engines and online publishers in general," said a Google spokesperson in an emailed statement. "We are very
surprised that it differs so dramatically from the Advocate General's opinion and the warnings and consequences that he spelled out. We now need to take time to analyse the implications."
Last summer, Advocate General Niilo Jääskinen made a filing in the case arguing that requiring search engines to suppress legitimate, lawful information would hinder freedom of expression and would amount to a right to censor.
The Open Rights Group, a UK-based advocacy group, echoed this concern on Tuesday in a statement. "If search engines are forced to remove links to legitimate public content, it could lead to online censorship," the group said. "This case has major implications for all kind[s] of internet intermediaries, not just search engines."
In a Twitter post, Simon Phipps, president of the Open Source Initiative, suggested that the "right to be forgotten" is a misnomer. "It's not a right to be forgotten," he wrote. "It's a right to punish those who dare to remember. That's why it's broken."
Wikipedia founder Jimmy Wales expressed similar sentiment, noting that this case is about journalism and not just Google. "When will a European Court demand that Wikipedia censor an article with truthful information because an individual doesn't like it?" he asked in a Twitter post.
Jääskinen's assessment of the legal issues points to the problem Google and other information intermediaries face by republishing data found elsewhere: Google seeks the protections of a publisher without the responsibilities of a publisher. To push back against the limited "right to be forgotten," he notes "the service provider would need to put itself in the position of the publisher of the source webpage and verify whether dissemination of the personal data on the page can at present be considered as legal and legitimate for the purposes of the [right to be forgotten]."
Google clearly doesn't want that responsibility, but it should have some responsibility. At the same time, individuals shouldn't be free to suppress accurate information. Rather than a "right to be forgotten," the EU should give more thought to the phrase uttered by survivors of the Holocaust and other tragic events: "Never forget." History should not be legislated.
Join us at GTEC, Canada's government technology event. Over 6,000 participants attend GTEC -- Government Technology Exhibition And Conference each year to exchange ideas and advance the business of information and communications technology (ICT) in government. Don't miss thought-provoking keynotes, workshops, panels, seminars, and roundtable discussions on a comprehensive selection of ICT topics presented by leading public sector and industry experts. Register for GTEC with marketing code MPIWKGTEC and save $100 on entire event and conference passes or for a free expo pass. It happens Oct. 27 to 30 in Ottawa.
Thomas Claburn has been writing about business and technology since 1996, for publications such as New Architect, PC Computing, InformationWeek, Salon, Wired, and Ziff Davis Smart Business. Before that, he worked in film and television, having earned a not particularly useful ... View Full Bio
We welcome your comments on this topic on our social media channels, or
[contact us directly]
with questions about the site.