5 Breakthrough DARPA Technologies Beyond GPS
Miniaturization, pulsed lasers, and quantum physics will bring new capabilities for positioning, navigation, and timing (PNT) to the battlefield.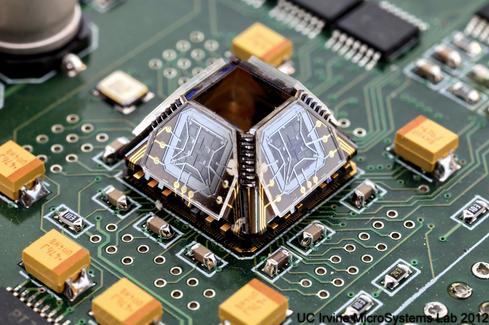 When it comes to military operations, GPS is not always a reliable technology for positioning, navigation, and timing (PNT). Yet PNT capabilities are essential to targeting missles; navigation for land, sea, and air forces; and precision in military operations overall. That's why the Defense Advanced Research Projects Agency (DARPA) has created several programs to develop other approaches that offer more dependable and accurate PNT capabilities when GPS isn't working properly.
"We are putting new physics, new devices, and new algorithms on the job so our people and our systems can break free of their reliance on GPS," DARPA director Arati Prabhakar said in a statement.
The restricted nature of GPS is due to environmental factors such as solar storms, when signals are degraded, and is especially apparent to warfighters underground and underwater. GPS transmit levels from orbiting satellites are extremely low power and therefore weakened by the time they reach Earth. The signals can be obstructed by dense trees or buildings. They also cannot penetrate water, which makes GPS problematic for various military applications.
"More worrisome is that adversaries can jam signals. GPS continues to be vital, but its limitations in some environments could make it an Achilles' heel if warfighters rely on it as their sole source of PNT information," DARPA says on its program website. In fact, illegal devices that jam GPS signals are becoming increasingly available. Some simple gadgets that plug into 12-volt car receptacle connectors and cost as little as $30 can render GPS systems inoperable for miles, according to GPS systems provider NovAtel.
In its search for new technologies that offer an alternative to GPS, DARPA is particularly interested in systems that provide long-duration precision and accuracy in positioning and timing for global synchronization, secure communications, and cooperative effects. Such technologies include architectures for ad-hoc PNT networks, sensors, and signal processing designed to perform in adverse environments, and new architectures that enable communications, electronic warfare (EW), and intelligence, surveillance, and reconnaissance (ISR) systems to support PNT systems.
The agency needs affordable, compact, and flexible systems that can be used for a broad range of defense missions. For example, DARPA issued a solicitation in June seeking proposals for PNT systems that can operate independent of GPS, as part of its Spatial, Temporal, and Orientation Information in Contested Environments (STOIC) program.
Explore our slideshow for five DARPA programs focused on developing next-generation PNT capabilities -- from adaptable navigation systems to extreme miniaturization for building smaller, lighter, and more powerful sensors.
Elena Malykhina began her career at The Wall Street Journal, and her writing has appeared in various news media outlets, including Scientific American, Newsday, and the Associated Press. For several years, she was the online editor at Brandweek and later Adweek, where she ... View Full Bio
We welcome your comments on this topic on our social media channels, or
[contact us directly]
with questions about the site.