Government Advances Continuous Security Monitoring
DOD, DHS expect smart technologies will defend networks against common attacks, free IT personnel to deal with more dangerous threats.
US government efforts to protect computer networks with continuous data monitoring systems are beginning to make progress. By automating the detection and remediation of the most common types of cyber attacks, government official say they hope to free up the time and brain power of human IT personnel to work on the most pressing and dangerous online threats.
Both the Department of Homeland Security (DHS) and the Department of Defense (DOD) have been at the forefront of work on automated threat detection and resolution technologies. One of the key continuous monitoring and remediation systems now being deployed across the federal government is Einstein, said Phyllis Schneck, DHS deputy undersecretary for cyber security in the department's National Protection and Programs Directorate.
Speaking at a recent industry Cybersecurity Summit, Schneck said the DHS has already deployed its Einstein 3 continuous monitoring and mitigation software across its enterprise and parts of the federal government. Additional deployments will promulgate the system across the entire federal government and ultimately, participating commercial firms and owners of critical national infrastructure, Schnek said.
Einstein has been around for a while. Its first initial deployment in 2004 focused on network flow monitoring, while the program's second version provided passive intrusion detection. Once Einstein 3 is active across the government, its automated monitoring, detection, and remediation systems will allow agencies to free up their IT personnel to focus on the most vital and pressing challenges, she said.
[For more on DOD's cyber defense initiatives, see DOD Cyber Architecture Takes Shape.]
On the DOD side, the Navy is also participating in federal continuous data monitoring programs, said Shaun Khalfan, chief of the cyber security and infrastructure team in the Navy CIO's office. Khalfan noted that, among other things, the service seeks a host-based system. Another requirement is building in asset-management capabilities from the beginning for any new systems. For example, this will be important in tracking and managing tactical networks and the machines that operate on them as they may not always be connected to the Navy and DOD's major networks, he said.
Continuous data monitoring and built-in security are also key parts of the Navy and Marine Corp's Next Generation Enterprise Network (NGEN) program. One problem with many past DOD and government IT programs is that security was often bolted on or cut due to budget concerns. Khalfan noted a NGEN goal is to "bake in" security from the beginning, at the source-code level at the earliest parts of the development cycle.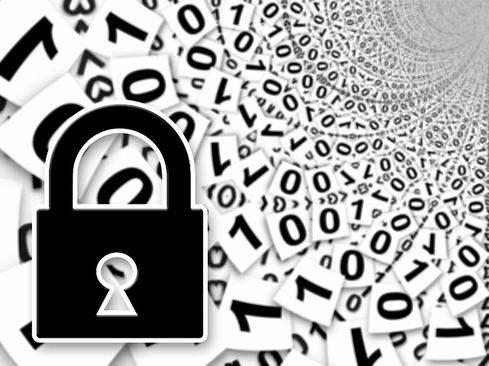 For the Marine Corps, another goal for NGEN is continuous monitoring, explained Ray Letteer, chief of the service's cybersecurity division. Detecting and mitigating threats can be a challenge for the Corps because, like the Navy, many of their tactical systems deploy and operate outside main service networks and then plug in, either remotely or when the equipment returns to base.
The Marine Corps recently deployed a new system that automatically scans and remediates any new equipment being activated on a base. Letteer described a test at Camp Lejeune in North Carolina where a commercial laptop was activated on site. Within 45 seconds, the system had scanned it and alerted base IT staff that the device was noncompliant with DOD security standards. He noted that such systems allow the military to free up IT staff to work on more challenging and critical issues.
The software compliance/detection system is scheduled to be deployed across the Marine Corps by this December, he said.
NIST's cyber-security framework gives critical-infrastructure operators a new tool to assess readiness. But will operators put this voluntary framework to work? Read the Protecting Critical Infrastructure issue of InformationWeek Government today.
Henry Kenyon is a contributing writer to InformationWeek Government. He has covered Government IT and Defense markets since 1999 for a variety of publications including Government Computer News, Federal Computer Week, AFCEA's Signal Magazine and AOL Government. View Full Bio
We welcome your comments on this topic on our social media channels, or
[contact us directly]
with questions about the site.