Plan X: DARPA's Revolutionary Cyber Security Platform
DARPA's Plan X aims to make active cyber defense more accessible to the masses through agility, training, and intuitive interfaces.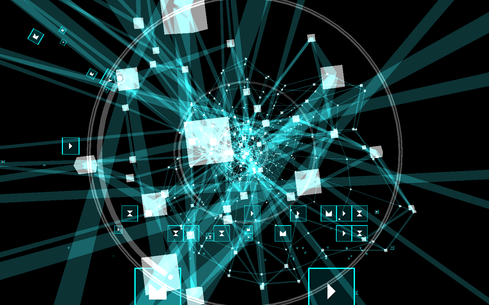 Back on February 26, much of the Internet was burying itself in the thoroughly predictable pomp and circumstance of the FCC's live-streamed net neutrality vote. On the same day, another event -- quieter and less political -- related to the future of the Internet was live-streamed from Washington courtesy of the Christian Science Monitor.
The event, titled The Future of Cybersecurity Innovation, featured nearly two hours of talks on the best cyber security practices, both present and future. Headlining the event was the first public unveiling of Plan X -- a network security platform at least three years in the making, courtesy of the Defense Advanced Research Projects Agency (DARPA). Originally announced in May 2012 (and later outlined more thoroughly in October of that year), Plan X is the first DARPA project of its kind -- developed to enable Department of Defense (DoD) cyber missions in real-time. DARPA anticipates that some form of the program will eventually be made publicly available for both businesses and consumers. DARPA has already contributed portions of it to open source projects.
During the February event, program manager Frank Pound participated in a live interview. He demonstrated the third and current prototype of Plan X (completed in October) on a large touch-screen monitor and answered audience questions on its real-world future applications. Pound reports that the fourth Plan X prototype is due this month. Those applications included actual cyber warfare deployment in a realistic scenario, as well as everyday network management in both the home and the office.
Although Plan X has been described as in its nascent stages, it is already showing tremendous promise for the future of information security, the future of cyber defense, and the future of the Internet by making cyber security more accessible. The following slides offer an overview of some of the neatest accessibility features of DARPA's Plan X as publicly outlined thus far.
These features, in turn, have stimulated our curiosity at InformationWeek, and we want to know what you think. What features of Plan X do you see potentially helping your organization's network security efforts? Can you see yourself managing an offshoot to keep track of the security of your own home network? Does the potential for network immersion that Plan X offers excite you or frighten you? Let us know your thoughts and reactions in the comments section below.
Joe Stanganelli is founder and principal of Beacon Hill Law, a Boston-based general practice law firm. His expertise on legal topics has been sought for several major publications, including US News and World Report and Personal Real Estate Investor Magazine. Joe is also ... View Full Bio
We welcome your comments on this topic on our social media channels, or
[contact us directly]
with questions about the site.