Federal IT Networks: Simpler Is Better
A survey of government IT executives found that network complexity slows IT performance and hinders deployment of new technologies and services.
The growing complexity of federal IT networks is among the top three management challenges facing government agencies. If agencies were to simplify their networks, they would improve operations and save billions, according to a recent MeriTalk report.
For The Federal Simplicity Report: Navigating Network Complexity, MeriTalk surveyed 200 government IT executives and found that agencies with more multifaceted networks are nearly three times more likely than other agencies to experience recurrent disruptions. Respondents had to take into consideration protocols and features utilized, security, wireless, unified communications, redundancy, quality of service, as well as other variables.
Three out of four (74%) IT execs categorized their agency's network as complex or very complex. There are many factors that contribute to network complexity, including increased network users (36%), moving toward server virtualization (33%), switching to cloud computing (32%), increased use of mobile devices (30%), greater bandwidth requirements (29%), and consolidating data centers (27%).
[Lost cause? See 3 Reasons We Don't Need Federal CIOs.]
Of those surveyed, more than half said their network complexity has increased over the past year, and 68% see that continuing over the next three years. The majority (81%) of network managers believe that complexity can slow or halt IT performance objectives. They also see network complexity as an impediment to implementing new technologies, services, or capabilities.
The report determined that reducing network complexity improves organizational efficiency and saves money. Agencies believe that, on average, they could save 18% of their IT budget with simplified networks. That adds up to $14.8 billion annually across the government -- a calculation based on the $82 billion fiscal year 2014 IT budget.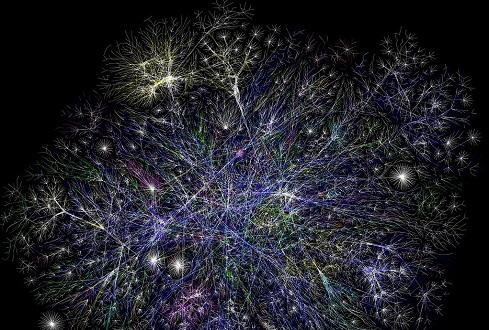 Respondents recommended moving to open, non-proprietary standards, which would allow for greater competition. It would also help strengthen network interoperability and reduce the number of staff required for network maintenance. According to the report's findings, 74% of IT execs are currently concerned about the interoperability of their network vendors. By choosing open standards, agencies can have best-of-breed products regardless of technology type or vendor.
Additionally, survey respondents suggested adding bandwidth (44%) and increasing redundancy (28%) as steps to simplifying networks. Other suggestions included increasing virtual networking and software-defined networking, boosting resiliency, and maximizing I/O virtualization performance and flexibility.
When asked what benefits agencies are currently experiencing or expect to experience from reduced complexity, 59% of IT execs named improved network reliability. Improved network speed was second (55%), followed by enhanced security (54%), streamlined maintenance (42%), and better IT agility to support the mission (37%).
Network engineers need broader expertise for their careers to thrive in the coming software-defined networking era. Also in the new SDN Careers issue of Network Computing: Don't be a networking dinosaur.
Elena Malykhina began her career at The Wall Street Journal, and her writing has appeared in various news media outlets, including Scientific American, Newsday, and the Associated Press. For several years, she was the online editor at Brandweek and later Adweek, where she ... View Full Bio
We welcome your comments on this topic on our social media channels, or
[contact us directly]
with questions about the site.