Facebook Investigating Trending Topics Censorship Controversy
Facebook CEO Mark Zuckerberg launches a probe into allegations that the social media giant excluded conservative news stories from its Trending Topics section.
Amid allegations that it is rigging results to exclude conservative viewpoints from its trending news section, Facebook is launching an investigation into the claims made by one of its former news curators.
The allegation, which initially surfaced in a Gizmodo report on Monday, generated a firestorm from conservative Congressional leaders.
Sen. John Thune (R-SD), chairman of the Senate Commerce Committee, sent a letter to Facebook demanding to know the steps the social media giant was taking to investigate the claims by its former news curator and produce any news stories or records that were either added or withheld from the trending results, according to The New York Times. Thune also inquired whether the stories that did appear had their content manipulated.
Although Facebook denied in a blog post the allegations when they first surfaced on Monday, Facebook CEO Mark Zuckerberg late Thursday issued this statement on his Facebook post:
I want to share some thoughts on the discussion about Trending Topics.
Facebook stands for giving everyone a voice. We believe the world is better when people from different backgrounds and with different ideas all have the power to share their thoughts and experiences. That's what makes social media unique. We are one global community where anyone can share anything -- from a loving photo of a mother and her baby to intellectual analysis of political events.
To serve our diverse community, we are committed to building a platform for all ideas. Trending Topics is designed to surface the most newsworthy and popular conversations on Facebook. We have rigorous guidelines that do not permit the prioritization of one viewpoint over another or the suppression of political perspectives.
This week, there was a report suggesting that Facebook contractors working on Trending Topics suppressed stories with conservative viewpoints. We take this report very seriously and are conducting a full investigation to ensure our teams upheld the integrity of this product.
We have found no evidence that this report is true. If we find anything against our principles, you have my commitment that we will take additional steps to address it.
He added that in the coming weeks he will be inviting conservatives to meet with him and discuss the Trending Topics issue and Facebook's mission to be an open platform for users' views.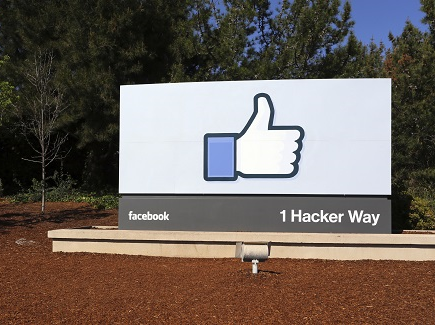 Facebook's Effect On Presidential Elections
If results of a Pew Research Center study in January are correct, Republicans may be rightly concerned about allegations that conservative news was being suppressed on the social media giant's trending news section.
Nearly half of Americans Pew surveyed who said they planned to vote in their state's primaries learned about this year's presidential election from a social networking site, according to the report.
Pew surveyed 2,226 people in January, of whom 46% said they received their information about the presidential elections from social networking sites. Of the group that relies on social media for election information, 39% of them got theirs from Facebook.
[Read Facebook Facial Tagging Biometric Lawsuit Moves Forward.]
Baby boomers accounted for nearly half, 45% or 1,011, of those surveyed who plan to vote in their state's primaries. Of those baby boomers who were Republican or leaning right, 40% learned about the presidential election from social media during the survey period of January 12-27. Of the baby boomer Democrats or those leaning left, 40% of this group also received their information about the presidential election via social media.

Gen Xers, meanwhile, accounted for 22.3%, or 497, of the survey respondents who planned to participate in their state's primaries. Of Republican-oriented survey respondents, 54% of this group learned of the election from social media. The Democrat-oriented Gen Xers had a slightly higher portion of their contingent get their information from social media at 55%.

However, Millennials, which accounted for 16%, or 350, of survey respondents had a vastly different results. Of those millennials who were Republican or leaning toward the right, 50% learned of the presidential election through social media. But for the group of Millennial Democrats or those leaning to the left, a whopping 74% got their information from social media, according to the Pew report.
Dawn Kawamoto is an Associate Editor for Dark Reading, where she covers cybersecurity news and trends. She is an award-winning journalist who has written and edited technology, management, leadership, career, finance, and innovation stories for such publications as CNET's ... View Full Bio
We welcome your comments on this topic on our social media channels, or
[contact us directly]
with questions about the site.