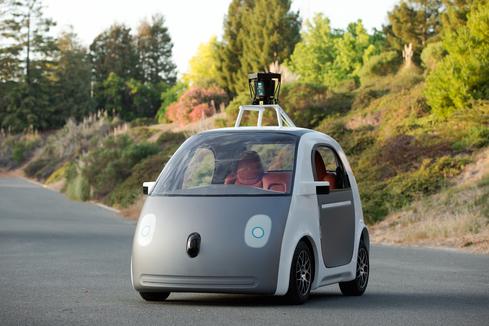 Google, Tesla And Apple Race For Electric, Autonomous Vehicle Talent
(Click image for larger view and slideshow.)
Google is targeting San Francisco as one of its next Google Fiber markets, but rather than build its own network from scratch the company is aiming to piggyback on existing fiber-optic cables in San Francisco to speed the process of delivering the service.
Google plans to deliver Google Fiber to select condos, apartments, and affordable housing units in San Francisco, according to a blog post by Michael Slinger, Google Fiber's business operations director. And as part of this effort, Google Fiber wants to help residents who have never used the Internet get online for the first time by offering them free connectivity to the service and training on such tasks as setting up email accounts, accessing content, and applying for jobs online.
"We have a lot of work to do before we can offer details on service and timing, or identify the specific condos, apartments, and affordable housing properties that will be connected," said Slinger, noting that residents and property owners interested in Google Fiber can sign up for updates on the Google Fiber website.
Currently, Google Fiber is working with Huntsville, Ala., to use that city's planned municipal fiber network. But Google is steering clear of the City of San Francisco's City Fiber system.
It turns out that although the City of San Francisco owns in excess of 260 miles of fiber optic networks, it lacks a comprehensive map that shows where the cables are buried and the number of miles of conduit that house them for all the public agencies, according to the San Francisco Chronicle.
Instead, each of the various city agencies houses the information in silos and often on paper records, the Chronicle notes.
[Read Google SkyBender Drone Project Aims To Deliver 5G WiFi.]
As a result, it would have likely meant Google Fiber would have had to take a hodge-podge approach to rolling out its service throughout the city and face possible delays.
Slinger does not indicate which existing fiber optic networks Google Fiber will use, but a source at Google told InformationWeek that it will be "fiber built by a third-party private company, not the city."
Once Google launches its fiber-optic network, it is expected to offer speeds up to 1,000 megabits per second.
Rising stars wanted. Are you an IT professional under age 30 who's making a major contribution to the field? Do you know someone who fits that description? Submit your entry now for InformationWeek's Pearl Award. Full details and a submission form can be found here.