GSA's Challenge.gov Wins Harvard Innovation Award
Online portal features information on government challenges and competitions, aims to crowdsource creative ideas to solve societal problems.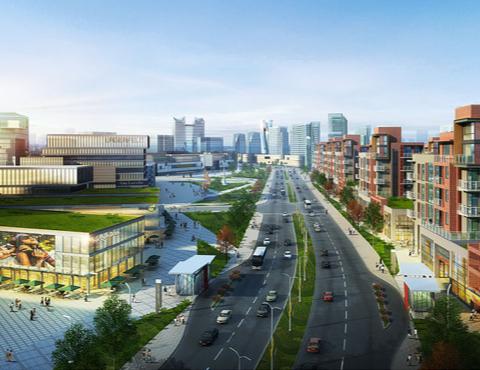 Internet Of Things: 8 Cost-Cutting Ideas For Government
(Click image for larger view and slideshow.)
The General Services Administration's (GSA) Challenge.gov online portal for running challenge and prize competitions has won Harvard University's Innovations in American Government Award. GSA was chosen as a front-runner of the prestigious award from a pool of more than 600 applicants.
Challenge.gov was launched in July 2010 in response to a memo by the Office of Management and Budget (OMB) instructing the GSA to build a platform that allows the public to compete for prizes by "providing the government with novel solutions to tough problems," the GSA said. Challenge.gov uses a pay-for-performance model and allows the government to crowdsource such solutions in a contest format. The contest site is powered by a platform called ChallengePost.
Between Sept. 2010 and Sept. 2013, 58 federal agencies used Challenge.gov to run 288 competitions, according to the GSA. The competitions encompass everything from science to engineering to design, resulting in many cases in public-private partnerships. "Prizes and challenges are being integrated into the fabric of the way we do business in government," White House Office of Science and Technology Policy (OSTP) director John Holdren said at an event honoring GSA on Jan. 23.
[Monster, the Consumer Electronics Association, and other tech groups launch site that matches veterans with civilian tech jobs. Read New IT Job Site Assists Veterans.]
Some examples of contests on Challenge.gov include Federal Trade Commission's (FTC) Robocall Challenge aimed at blocking auto-dialing telemarketers. FTC picked two winners, each of whom received $25,000 for their proposals for technology to intercept and filter out robocalls. The Labor Department's Office of Disability Employment Policy (ODEP) launched the Disability Employment App Challenge, calling on entrepreneurs and developers to use ODEP's publicly available data to create apps that assist disabled job seekers. The Department of Agriculture (USDA) and Michelle Obama used Challenge.gov to create the Apps for Healthy Kids Challenge, which focuses on engaging software tools and games for children.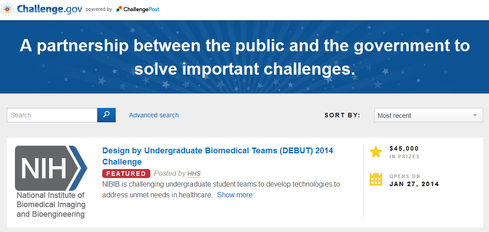 "Challenge.gov is a powerful, yet practical, example that any jurisdiction or level of government could follow to enable its agencies to tap into the collective wisdom of completely new and creative audiences of problem solvers, driving innovation within and beyond government," GSA administrator Dan Tangherlini said in a written statement.
GSA was among the top five finalists that Harvard's Ash Center for Democratic Governance and Innovation selected for the award. The other four were the Healthy Incentives Program, which offers healthcare savings to King County, Wash., employees and their families; Mayor's Office of New Urban Mechanics (MONUM), which provides transformative city services to Boston residents; Neighborhood Revitalization Initiative (NRI), to create a federal strategy to revitalize the nation's most distressed neighborhoods; and New Mexico's Smart Roadside Inspection System, to identify high-risk trucks using specialized roadside imaging systems and multiple back-end data networks.
Elena Malykhina began her career at The Wall Street Journal, and her writing has appeared in various news media outlets. She writes about the federal government and NASA's space missions for InformationWeek.
A well-defined perimeter is only half the battle. Agencies must also protect their most valuable data. Find out more in the Secure The Data Center report. (Free registration required.)
We welcome your comments on this topic on our social media channels, or
[contact us directly]
with questions about the site.