ICANN Defends Internet Oversight Handoff
Congress hears arguments for and against Commerce Department plans to give up control of many Internet operations.
Commerce Department plans to relinquish its oversight of Internet operations as early as next year are drawing calls for stronger US guarantees of continued openness and freedom on the Internet.
The Internet has thrived under US leadership, industry leaders told a House panel Thursday, and they worry that if the National Telecommunications and Information Administration (NTIA) ends its oversight of the Internet Corporation for Assigned Names and Numbers (ICANN) it could undermine the Internet's independence
The transition is not a big deal, NTIA and ICANN officials said. NTIA now plays no role in the internal governance of ICANN and has no regulatory oversight.
[Plans to give up US control of ICANN have drawn political howls. But international governance makes sense. Read: ICANN Move Doesn't Equal Net Armageddon.]
"Let me be clear: NTIA's announcement will not affect the status quo," ICANN president and CEO Fadi Chehade said. The government's oversight role is "ministerial, minor, and has had no real impact on day-to-day operations of ICANN or the Internet."
But, "removing oversight means removing accountability," said Daniel Castro, senior analyst for the Information Technology and Innovation Foundation. He called for some authority to keep ICANN answerable. "Any pledge, commitment, or oath made by the current ICANN leadership is not binding unless there is some accountability mechanism in place to back up that promise."
One thing agreed upon by all parties at the April 10 hearing of the House Judiciary Subcommittee is that none of them wants the United Nations involved. Any efforts to give the UN's International Telecommunication Union (ITU) a say in Internet governance, they contend, could open the way for authoritarian regimes to exert influence.
The NTIA plan is the latest step in a 16-year process of easing government control of the Internet. NTIA assumed oversight duties from the Defense Advanced Research Projects Agency (DARPA). In 1998 NTIA entered into an agreement with the newly formed ICANN to take over numbering operations that had been carried out by the University of Southern California under an agreement with DARPA. Since then, NTIA has taken an increasingly hands-off approach to oversight.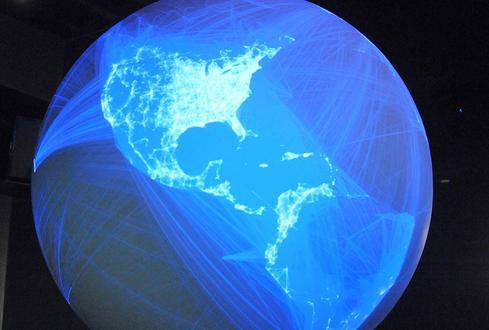 On March 14 NTIA announced its intention to "transition key Internet domain name functions to the global multistakeholder community."
"We believe the timing is right for this next step as the Internet technical organizations, including ICANN, have matured," NTIA administrator Lawrence E. Strickling, told the subcommittee.
The transition would take place at the expiration of the current contract between NTIA and ICANN on Sept. 30, 2015, although the contract could be extended by as much as four years. Before it happens, the various stakeholders represented by ICANN -- businesses, civil society, and technical experts -- must come up with a plan with broad Internet community support and which protects four key principles:
Supports the consensus-based multistakeholder model of governance
Maintains the security, stability, and resiliency of the Internet Domain Name Service
Meets the needs and expectations of the global customers
Maintains the openness of the Internet
NTIA said it would not accept a proposal that replaces the NTIA role with a government-led or an inter-governmental organization solution, such as the ITU.
Although no one wants the ITU involved, many in industry are concerned about an Internet without US government involvement. Castro worried about the unfettered growth of ICANN, whose revenues grew from $70 million in 2012 to $230 million in 2013, mostly through the program to expand the number of generic Top Level Domains.
"ICANN has a conflict of interest in pursuing the global public interest since its own financial interests are at odds with keeping costs down for Internet users and businesses," Castro said. "Without US oversight, ICANN has the potential to grow into the world's largest unregulated monopoly."
Find out how a government program is putting cloud computing on the fast track to better security. Also in the Cloud Security issue of InformationWeek Government: Defense CIO Teri Takai on why FedRAMP helps everyone.
William Jackson is writer with the <a href="http://www.techwritersbureau.com" target="_blank">Tech Writers Bureau</A>, with more than 35 years' experience reporting for daily, business and technical publications, including two decades covering information ... View Full Bio
We welcome your comments on this topic on our social media channels, or
[contact us directly]
with questions about the site.