What DOD's Joint Information Environment Needs To Succeed
The Defense Department's massive bet on an enterprise-wide information environment depends on whether DOD and industry can align their investment roadmaps. Here's how else industry can help.
Defense Department leaders responsible for delivering the Joint Information Environment face a huge undertaking. Their task requires achieving three challenging and potentially contradictory objectives -- reduce costs, support improved operational effectiveness, and enhance cyber security -- by essentially moving the Defense Department's various information technology investments across its branches up to a single enterprise level.
The strategy driving the JIE, a shared secure virtual space where commanders can collaborate, is premised on a few key assumptions. First, by moving IT investments to the enterprise level, JIE will help reduce costs by eliminating inefficient duplication and overlap of the DoD's IT infrastructure, services, and capabilities.
[Want more on the JIE? Read DOD Pushes Toward Joint Information Environment.]
Second, the move to the enterprise will help enhance operations through an architecture that enables greater interoperability and allows for better communication and information-sharing between front-line forces and military services, as well as between Defense Department entities and coalition partners. That's a tall order, given the need to support military missions and also peacekeeping and humanitarian operations.
Third, by rationalizing our IT architectures at the enterprise level, DoD will improve its ability to ensure the cybersecurity of the department's operations.
The big question for those working in government and industry: How to help support these lofty objectives?
Start with acquisition
One critical place to start is in designing acquisition strategies for JIE that will take advantage of the resources and creativity of the competitive marketplace. In short, if the government leadership can design the JIE to channel industry's competitive energies effectively, DoD and the US government will win, and the JIE will be a success. If not, they'll lose, and the JIE will end up as another acronym that delivered more promises than results.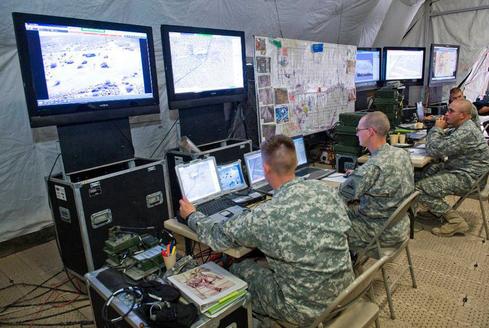 The current budgetary environment, however, imposes severe restraints on the government's ability to get targeted results from industry. It's tougher than ever for the government to invest today for results tomorrow.
Budget pressures are forcing the government to shift away from capital investments -- even those that would yield high returns -- and to turn instead to operating expense strategies, where the government pays by the drink regardless of the return on investment. In place of the government buying, installing, and operating its own IT assets, acquisition officials are purchasing capacity services and cloud computing services. Although the economic argument is hard to argue, the effect shifts the burdens and risks of up-front capital investments to industry, the outcome of which is hard to calculate fully.
Combined with an improving economy, the government's budget constraints also make it difficult for the agencies to compete with industry for the management and engineering talent needed to achieve the transformations required to make JIE a success. At the same time, budget pressures make it more difficult for the government to get support from industry through staff augmentation contracting.
What's worse, the government's push to have acquisition officials use low-price-technically-acceptable (LPTA) and related purchasing strategies are making contracts less economical for experienced government contractors. The situation is also degrading the quality of the industry talent pool under contract to support programs like JIE and its need for design, engineering, operations, and management support.
Given the magnitude of JIE's goals and the challenges in paying competitive rates for contractor support, what practical options are available to get meaningful results from JIE?
The importance of alignment
One way to get from here to there is to improve the way we align JIE strategies and tactics with the IT industry's roadmap for investing in next-generation offerings in order to compete more effectively for corporate America's business. Industry is spending billions on competitive next-generation cloud, IP, and wireless offerings. Do a good job of aligning government JIE IP
networking, cloud computing, and wireless strategies with industry's product and service development roadmaps and you ride the road to the best that industry has to offer and get access to the deep discounts available to industry's largest customers. Do a poor job of alignment and you end up on a technological sidetrack, paying higher initial prices for non-standard offerings and higher ongoing costs to maintain and operate one-off technologies.
Another way to get from here to there is by improving the transparency of the JIE acquisition process. Transparency not only involves sharing acquisition strategies, but also means providing industry with enough lead time and access to the data needed to create a level playing field for potential bidders -- particularly for new federal market entrants.
The government has taken a good first step by sharing JIE planning and architecture documents with industry. The same can be said about the extensive information that the government has shared with industry as a part of the recent unified capabilities (UC) request for information (RFI). The government JIE leadership needs to sustain the momentum and commitment to this type of transparency.
Aggregating demand
A third way to deliver on the promise of the JIE vision is through predictable aggregation of demand.
One of the underlying assumptions of the JIE strategy is that the move to the enterprise will allow the government to get the best deal from industry by aggregating demand across the Defense Department's services, departments, and agencies, rather than allowing each component to do its own thing. This strategy has worked well with enterprise software licenses, but for complex initiatives like UC there's an attempt to drive down prices through aggregation without providing industry with a reasonably accurate way to predict the phasing and timing of the aggregate demand curve.
This brings us to the nub of the challenge. JIE is all about the move to the enterprise, but the phasing, timing, and technical evolution of the JIE will depend on the messy and unpredictable politics of cooperation and coordination between the many moving parts that make up the Department of Defense and related agencies and departments.
On one hand, the pioneering leaders from the Army have been huge supporters -- you could call them founding fathers -- of the JIE concept. Without their vision and willingness to partner with DISA on department-wide initiatives, JIE might still be a theoretical concept, not a real opportunity that attracts major attention from both industry and government.
On the other hand, the extraordinary complexities related to inter-service cooperation, contract lifecycles, and enterprise-wide interoperability and performance levels have the potential do disrupt, delay, or even sink the long-term success of JIE.
Even though there are ways to promote the success of JIE -- the alignment, transparency, and aggregation strategies I've just outlined might help. We are dealing with an inherently unpredictable process, with most of the risk, in the current environment, shifted to industry.
But isn't uncertainty an inherent characteristic of complex initiatives in markets like ours? Those of us who have spent our professional careers in the federal IT marketplace have been spoiled. Corporate America doesn't give its vendors access to detailed budgets, technical architectures, RFIs, Draft RFPs, formal evaluation criteria, detailed Performance Work Statements, debriefs, and well-defined protest processes.
Those who want to step up to the plate for a swing at the huge enterprise-wide opportunities under the JIE umbrella need to be willing to play in an arena with higher risks comparable to those in the corporate marketplace. Unfortunately, the federal IT industry's well-established risk mitigation processes -- from gate reviews to black hats to color teams -- are inadequate to address the unpredictable timing, technological landmines, and demand variability of the next generation of JIE opportunities.
Add to this the fact that the biggest JIE opportunities also require industry to make substantial up-front investments to tap into the downstream demand that is so difficult to predict. Many established players are faced with a major dilemma: Stick with yesterday's risk/reward calculus and limit yourself to a diminishing pipeline of opportunities below the enterprise level, or embrace a transforming entrepreneurial market environment characterized by greater opportunity and greater risk.
As government and industry leaders continue to talk about working together, let's figure out how to convince increasingly conservative and gun-shy senior federal IT industry executives that it's worth it to reconsider our business models, brave the larger risks, and go for the bigger rewards from helping our government leaders and our nation achieve the promise and potential of the JIE.
Can the trendy tech strategy of DevOps really bring peace between developers and IT operations -- and deliver faster, more reliable app creation and delivery? Also in the DevOps Challenge issue of InformationWeek: Execs charting digital business strategies can't afford to take Internet connectivity for granted.
Warren Suss is President of Suss Consulting, Inc., and a nationally-recognized expert and author specializing in strategic information technology and communications issues for the federal government, the defense sector, and the government contracting community. Suss ... View Full Bio
We welcome your comments on this topic on our social media channels, or
[contact us directly]
with questions about the site.