MakerBot CEO: 3D Printing Going Mainstream
Jonathan Jaglom is the new CEO of MakerBot. He comes to the job with strong views of how 3D printing will change the consumer and enterprise markets.
For many consumer and engineering prototyping customers, MakerBot is 3D printing.
Stratasys, MakerBot's parent company, is the largest 3D printer vendor, with over $750 million dollars in sales during 2014, according to Statista. So when a new CEO took them helm of MakerBot in late February, it was big news in the 3D printing world.
Jonathan Jaglom was no stranger to 3D printing. Before taking the position at MakerBot he was general manager for Asian operations at Stratasys. His history is professional 3D printing, and that history informs the way he talked about MakerBot.
In an extended telephone interview with InformationWeek, Jaglom said that his history meshes well with that of the company he now leads.
"What has really happened is that MakerBot grew through the community of Makers, but relatively quickly they outgrew that community and established themselves in industries outside the consumer space," Jaglom said, explaining that MakerBot expanded into "the education and professional spaces, both."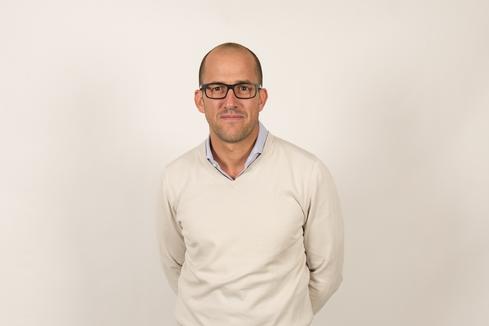 3D Goes to School
Jaglom explains that MakerBot has targeted the education market with a combination of basic system ease-of-use, a curriculum plan developed for teachers, and flexible pricing for educational institutions.
The combination has made a difference in MakerBot's penetration into the market compared to what he saw when he visited schools as a Stratasys executive.
"I came from Stratasys and the reality of the industry was that those printers [were] more expensive. You can't deny that. With MakerBot, the cost of ownership is about 1/10 of that of the Stratasys printers. Students can print readily without as much concern for cost," Jaglom. "When I went to universities for Stratasys, the printers were seldom in use when I visited because I was told they were for grad students or end of term projects. We have MakerBots in over 5,000 schools and the printers are being used extensively throughout the year."
[Makers may be the future of your organization. Read Why The Maker Movement Matters To Your Business.]
Those installed systems are at the leading edge of a market that Jaglom feels will have significant growth potential. He compared 3D printers today with other technology that has grown with time.
"I think the relation to the computer in the 80s where you had computers in the schools and later they showed up in homes is what we'll see here," said Jaglom. "The .EDU space is huge. People are coming to us and saying not, 'We want a 3D printer,' but, 'We want a MakerBot.' We're getting traction there. It's very impactful. Over time those students will grow and graduate, and I believe that eventually people will have printers at home."
On Professional Desks
Education isn't the only area in which Jaglom sees potential.
When he talks about the engineering and technical spaces, Jaglom imagines a world in which 3D printers are as common on engineer's desks as hand-held calculators and questionable coffee. "Professionally there's a lot of use in the market. I'm very familiar with that from my time at Stratasys," he said.
When he explains why engineers have begun to embrace 3D printers, Jaglom said it's all about a rush to the functional.
"People can create real prototypes at early stages of development," Jaglom said. "At customers like GE, which has examples of all of our printers, you ask why they have all three, and they say that getting an early prototype in the hands of peers and focus groups is why they use the MakerBot. Functional testing and real-world testing are more advanced functional tests, and they use the Stratasys for those higher-end tests."
While the cost of the higher-end printers can serve as a barrier to entry for many potential customers, MakerBot has pioneered the "innovation center" at universities, and Jaglom sees the concept expanding into the professional space. "I believe, and it hasn't caught ground yet, is that we'll have innovation centers for the professional space," he said. "I ask what the ideal scenario for an engineer or designer working in a company of any size. I think they should have a MakerBot beside their computer. You could have an innovation center at a larger company where, instead of a printer at every desk, you have 30 to 50 printers that are connected to the network," Jaglom continued.
No Consumer Left Behind
While Jaglom focuses much of the conversation on educational and professional markets, (continued on next page)
Page 2: Printing the Future
he's clear that he doesn't see the consumer market as one that has run out of potential for MakerBot.
"I do believe that the consumer space will grow and people will have them at home. Will it be a printer for every family? Every five families? That's harder to answer. But if the reliability and price are right, and the applications are simple enough, I see a clear roadmap where the answers are positive," Jaglom said.
What will people do with these home-based 3D printers? Jaglom sees applications that extend beyond the hobbyist or maker segments. "People will print at home with things they download from the Internet. If a piece of my glasses broke, I might purchase a file online and buy the part that broke and print it on my printer at home and go off with my glasses repaired."
Jaglom does see limits on what a 3D printer in the home might reasonably do, but there are solutions, he believes, for overcoming those limitations. "It won't print everything -- you won't have a metal printer at home. I think you might go to Kinko's or someplace similar for the higher-end materials. At home, though, I might print small items like pencil cases -- I'm looking at my desk now and seeing what I'm printing. It's fun," he said.
Printing the Future
As CEO of a 3D printer company Jaglom would almost certainly talk about market growth, but what kind of growth does he foresee for the small 3D printer market?
"I think we're very early, nowhere near saturation in terms of the market," he said. "First of all, I think an industry being about 30 years old and still growing around 30% year-on-year is a sign of something that's fundamentally of tremendous value."
"I don't know if you saw my TEDx talk, but one of the fascinating things to me was that during the financial crisis, when the world was on the brink of collapse, we saw a decline in hardware sales and in new customers wanting to buy our equipment, but the consumption of materials was only impacted between one and five percent," Jaglom continued. "That showed me that those who weren't on board were pausing, but those who already had the equipment saw it as a necessity and not as a nice-to-have."
He has gotten the sense of a 3D printer becoming a necessity in multiple companies he's visited.
Jaglom is currently on a "listening tour" of North America, visiting companies and schools in different regions. He's recording some of these conversations in posts on his blog. A consistent theme is just how quickly customers come to depend on creating prototypes and models that they can hold in their hands and manipulate in three dimensions. Those qualities drive Jaglom's belief that the desktop professional market is just getting started.
"One important question to ask is the ratio of 3D CAD seats to 3D printers. Another is the number of design firms to 3D printers. Then there's the number of engineers graduating to the number of 3D printers. By any of those ratios the numbers [currently] are overwhelming," Jaglom said. "In a professional space, it makes sense to me to have a printer for every five to seven engineers. Today the number is roughly tenfold that, and it's tough to see how accurate that data is, but it's nowhere close to that ratio. I really do believe there's tremendous potential in the market."
In Jaglom's view, the 3D printer market is built on four pillars:
Compression of time (faster iteration of prototypes)
Cost of errors (catching errors early and allowing for engineering change orders earlier in the process)
Creativity
Confidentiality (since you don't need to work with a third party)
These four pillars come together, he said, to support the simple premise for 3D printing to succeed. "At the end of the day the 3D printer is the enabler that lets you better understand your future product."
When asked about specifics in MakerBots future, Jaglom talked about new composite materials, including wood, limestone, and metals combined with the PLA plastic that is one of the standards in the industry. He also spoke of the MakerBot smart extruders that should allow customers to quickly move between materials.
Ultimately, though, these are product differentiators rather than the basis for a market. MakerBot's long-term success or failure will ride on the company's -- and Jaglom's -- ability to convince consumers, educators, and engineers that the ability to print a bird in the hand is worth the price of admission to the 3D printing world.
Curtis Franklin Jr. is Senior Analyst at Omdia, focusing on enterprise security management. Curtis has been writing about technologies and products in computing and networking since the early 1980s. He has been on staff and contributed to technology-industry publications ... View Full Bio
We welcome your comments on this topic on our social media channels, or
[contact us directly]
with questions about the site.