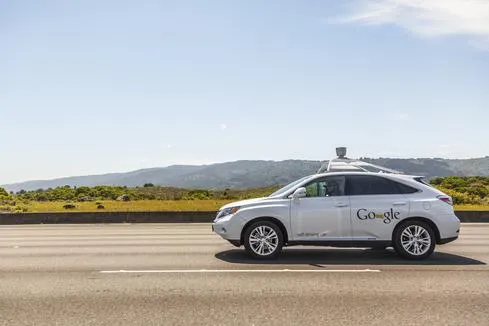 Google, Tesla, Nissan: 6 Self-Driving Vehicles Cruising Our Way
(Click image for larger view and slideshow.)
In a letter to Google's Chris Urmson, the director of the company's self-driving car project, the National Highway Traffic Safety Administration (NHTSA) concludes that it would consider the company's self-driving vehicles (SDVs) as having a driver under federal regulations, despite being controlled by a computer.
This means that self-driving or autonomous vehicles are a step closer to America's highways.
Google's SDVs are fully autonomous, meaning that the operations of these vehicles are controlled exclusively by a self-driving system (SDS), according to the search giant.
The SDS is an artificial-intelligence (AI) driver, which is a computer designed into the motor vehicle itself that controls all aspects of driving by perceiving its environment and responding to it.
Now, according to the NHTSA, that's enough to qualify for driving.
"NHTSA will interpret 'driver' in the context of Google's described motor vehicle design as referring to the (self-driving system), and not to any of the vehicle occupants," according to the NHTSA, which was released this week. "We agree with Google its (self-driving car) will not have a 'driver' in the traditional sense that vehicles have had drivers during the last more than one hundred years."
Google's cars are designed to perform all safety-critical driving functions and monitor roadway conditions for an entire trip.
Such a design anticipates that the driver will provide destination or navigation input, but is not expected to be available for control at any time during the trip, and includes both occupied and unoccupied vehicles.
In order to determine where to place vehicle devices and features, or whether to provide them at all, Google asked who or what is to be considered the driver and which seating position is considered to be the driver's seating position in its SDV.
"The next question is whether and how Google could certify that the (self-driving system) meets a standard developed and designed to apply to a vehicle with a human driver," according to the NHTSA.
In addition to the NHSTA's decision, Google is also making strides with real-world testing in the US, and also in the UK, where it is working with London's transport authority to begin testing autonomous vehicles on the capital city's streets.
[Read about Ford's efforts to create a self-driving car.]
Earlier this month, Google announced it was expanding its testing plans stateside by bringing its automated Lexus RX450h SUVs to Kirkland, Wash.
"After self-driving 1.4 million miles, we're ready to give our cars more experience driving in new environments, traffic patterns, and road conditions," the company detailed in a Feb. 3 blog post.
In January, President Obama proposed a $4 billion budget to accelerate pilot program testing of self-driving vehicles over the next decade, in a move to spur acceptance of these vehicles on the nation's highways.
Because each state has its own set of driving regulations, the NHTSA, in conjunction with state government officials and car manufacturers, would aim to create templates for possible regulations and laws that ultimately each state could consider adopting, according to a Washington Post report.
While self-driving cars might be the future of the auto industry, humans still play a huge role behind the wheel. In January Google filed a report revealing that its self-driving car fleet needed human help 341 times over 424,000 miles.
Rising stars wanted. Are you an IT professional under age 30 who's making a major contribution to the field? Do you know someone who fits that description? Submit your entry now for InformationWeek's Pearl Award. Full details and a submission form can be found here.