Appeals Court Blocks FCC's Public Broadband Expansion Plans
This week, a US appeals court ruled the FCC overstepped its bounds by trying to override state laws that prevent the creation of municipal broadband services. The FCC claimed these new services would provide jobs, as well as better service for businesses and individuals.
The US 6th Circuit Court of Appeals has struck down a Federal Communications Commission order concerning municipal broadband expansion, ruling that the FCC overstepped its authority by overriding state laws limiting municipal expansion.
The FCC, which passed the order in 2015 by a 3-2 vote, had relied on Section 706 of the Telecommunications Act of 1996 for the authority to preempt state laws to speed broadband deployment, but the court found the statue "falls short" in providing the FCC with sufficient authority.
The court also noted there are no statutes or FCC regulations requiring "municipalities to expand or otherwise to act in contravention of the preempted state statutory provisions."
The Aug. 10 decision (PDF) is a setback for FCC Chairman Tom Wheeler and for the commission's plans to encourage local broadband projects, and a victory for commercial broadband providers.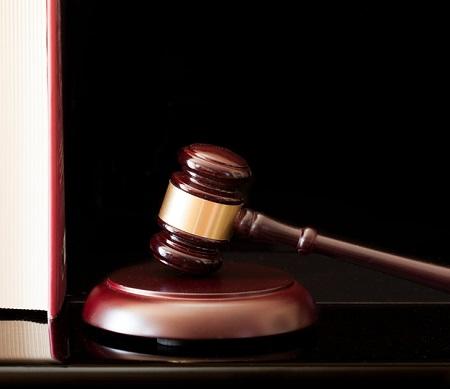 "While we continue to review the decision, it appears to halt the promise of jobs, investment and opportunity that community broadband has provided in Tennessee and North Carolina," Wheeler wrote in a statement. "In the end, I believe the Commission's decision to champion municipal efforts highlighted the benefits of competition and the need of communities to take their broadband futures in their own hands."
The appeals court cited a Tennessee law enacted in 1999 that said any municipality operating an electric plant is authorized to offer cable services, video services, and internet services -- but that authority is limited to "within its service area."
That law limits, for instance, EPB of Chattanooga, one of America's largest publicly owned electric power providers, from providing internet and cable service beyond its electrical system's footprint.
"In the past 18 months, over 50 communities have taken steps to build their own bridges across the digital divide," Wheeler continued. "The efforts of communities wanting better broadband should not be thwarted by the political power of those who, by protecting their monopoly, have failed to deliver acceptable service at an acceptable price."
The National Association of Regulatory Utility Commissioners (NARUC), which opposed the FCC action, released a statement applauding the court's decision, calling the FCC's actions an offense to the US Constitution.
"The law is clear. The Court recognized the simple fact that nothing in the Telecommunications Act provides the FCC with the power to give authority to a state entity that is not granted by that state's constitution or legislature," NARUC committee on telecommunications chair Chris Nelson wrote.
[Read more about the FCC's plans for 5G networks.]
Republican FCC commissioner Ajit Pai also wrote in his support of the ruling that the court's decision was "a big victory for the rule of law and federalism" and urged the FCC to focus on deregulation.
"Rather than wasting its time on illegal efforts to intrude on the prerogatives of state governments, the FCC should focus on implementing a broadband deployment agenda to eliminate regulatory barriers that discourage those in the private sector from deploying and upgrading next-generation networks," he wrote.
USTelecom president Walter McCormick added his opinion as well, noting that FCC's authority does not extend to preemption of state legislatures' decisions.
"As an industry that shares the commission's interest in accelerating broadband deployment, we would suggest that the best way for the FCC to accomplish its goals is to concentrate on eliminating federal regulatory impediments to innovation and investment -- where there remains to be much that can and should be done," McCormick wrote.
Nathan Eddy is a freelance writer for InformationWeek. He has written for Popular Mechanics, Sales & Marketing Management Magazine, FierceMarkets, and CRN, among others. In 2012 he made his first documentary film, The Absent Column. He currently lives in Berlin. View Full Bio
We welcome your comments on this topic on our social media channels, or
[contact us directly]
with questions about the site.