Senate Unanimously Passes DATA Act
Bipartisan legislation directs government agencies to improve spending transparency by publishing financial data in standardized, machine-readable formats.
The US Senate on Thursday passed by unanimous consent an amended version of the bipartisan Digital Accountability and Transparency Act (S. 994) that would mandate federal agencies report their financial data using standardized open data formats. With the House poised to approve the bill when Congress returns from recess at the end of the month, the DATA Act now appears on track to become the most significant open-government legislation since the Freedom of Information Act was enacted in 1966.
The DATA Act, which lawmakers began drafting five years ago, expands on the Federal Funding Accountability and Transparency Act of 2006 to require full disclosure of all federal agency expenditures.
To achieve its goal of making spending data reports uniform across all federal agencies, the bill requires the establishment of government-wide financial data standards, makes improvements to the USASpending.gov website, and improves the quality of spending data through government-wide data standards.
[Want to learn more about open data in government? Read: Feds Seek To Expand Open Data.]
The DATA Act's transparency objectives are sweeping and far reaching. For example, the legislation would give taxpayers and policymakers a complete accounting of an agency's spending by appropriation, federal agency, program activity, and object class in a searchable and downloadable format. The law would expand USASpending.gov so that policymakers and the public can track federal funds more clearly and link spending to budget priorities. What's more, the legislation also simplifies reporting requirements by recipients of federal funds, eliminates unnecessary duplication, and streamlines burdensome reporting requirements.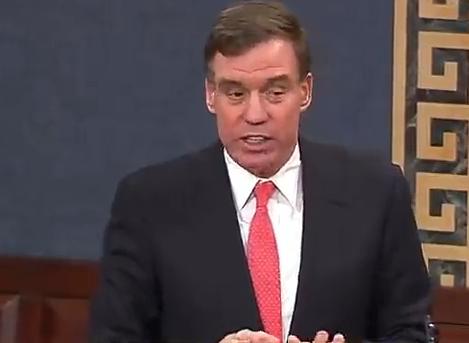 The version passed by the Senate reflects a bipartisan, bicameral compromise in which the bill's sponsors and bipartisan committee leaders from both chambers of Congress hammered out the final language. Advocates expect the landmark open data legislation will win swift approval in the US House of Representatives, given that the House passed a similar version of the bill in November 2013 by a 388-1 vote.
"Our taxpayers deserve to know how their federal funds are spent -- dollar for dollar -- and it is the government's obligation to share that information in a clear and accessible way," said Sen. Mark Warner (D-VA), chairman of the Senate Budget Committee's Government Performance Task Force, who introduced the bill along with Sen. Rob Portman (R-OH).
"During a time of record $17 trillion debt, our bipartisan bill will help identify and eliminate waste by better tracking federal spending," added Sen. Portman.
Lawmakers from both parties hailed the legislation as a way for the federal government to redouble its efforts to uncover and eliminate financial waste, fraud, and abuse. Representatives from private-sector technology companies
said the legislation will go a long way toward making government more transparent and efficient.
"The DATA Act takes a structured data model that has delivered unprecedented accountability in stimulus expenditures and applies it across all domains of federal spending," said Hudson Hollister, executive director of the Washington-based Data Transparency Coalition. "The DATA Act will turn federal spending information into open spending data -- a valuable new public resource that strengthens democratic accountability and spurs innovation."
Matthew Rizai, CEO and managing director of financial reporting software company WebFilings of Ames, Iowa, notes that the DATA Act reflects a trend by governments to embrace structured, machine-readable data formats in place of documents for regulatory reporting. "The move to reporting data instead of filing documents has made it possible to achieve efficiencies by automating compliance reporting," Rizai said in a statement from the Data Transparency Coalition.
Government-wide data standards will spur federal agencies to deploy analytics that can pinpoint waste and fraud, said Bob Fair, executive VP of enterprise analytic technology provider Teradata. "The DATA Act's mandate will speed a long-overdue transformation from disconnected documents into open, useful data -- a transformation that will help the federal government better serve taxpayers," said Fair. "And we know this based on our experience helping large organizations across industries, including state and federal agencies, transform their organizations to improve efficiencies."
The DATA Act tasks the Secretary of the Treasury and the director of the White House's Office and Management and Budget with establishing the government-wide financial-data standards necessary to achieve the legislation's goals and objectives. The Data Transparency Coalition, in a statement applauding the bill's passage in the Senate, said that its one major objection to the final compromise bill involves the decision to give OMB joint control to develop government-wide data standards with the Treasury Department. The joint arrangement could make it harder to reach agreement on certain standards, especially after OMB attempted unsuccessfully to reduce some of the bill's authority earlier this year. Nevertheless, the final bill retains the coalition's key goals, the group said.
To ensure agencies comply with the legislative mandates, the bill empowers agency inspectors general and the Government Accountability Office to hold agencies accountable for completeness, timeliness, quality, and accuracy of the data they submit to USASpending.gov.
In addition to Sens. Warner and Portman, Reps. Darrell Issa (R-CA) and Elijah Cummings (D-MD), Senate Homeland Security and Government Affairs Committee chairman Tom Carper (D-DE), and ranking member Tom Coburn (R-OK) also helped negotiate the bill's final language.
Our InformationWeek Elite 100 issue -- our 26th ranking of technology innovators -- shines a spotlight on businesses that are succeeding because of their digital strategies. We take a close at look at the top five companies in this year's ranking and the eight winners of our Business Innovation awards, and offer 20 great ideas that you can use in your company. We also provide a ranked list of our Elite 100 innovators. Read our InformationWeek Elite 100 issue today.
William Welsh is a contributing writer to InformationWeek Government. He has covered the government IT market since 2000 for publications such as Washington Technology and Defense Systems. View Full Bio
We welcome your comments on this topic on our social media channels, or
[contact us directly]
with questions about the site.