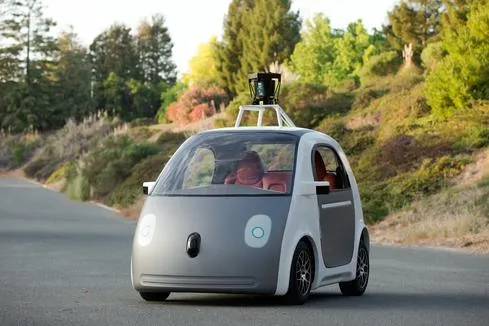 Google, Tesla And Apple Race For Electric, Autonomous Vehicle Talent
(Click image for larger view and slideshow.)
While Google, Ford, and numerous other automakers are pouring millions -- if not billions -- of dollars into developing self-driving vehicles, a prominent robotics expert at Duke University has attempted to put the brakes on the notion that autonomous vehicles are fully ready to hit the road.
Missy Cummings, director of Duke University's robotics program, told the Senate Commerce Committee this week that she feels self-driving cars are "absolutely not" ready to hit the country's highways en masse, arguing these vehicles cannot yet handle adverse weather conditions, among other circumstances, according to an AP report.
"I am decidedly less optimistic about what I perceive to be a rush to field systems that are absolutely not ready for widespread deployment, and certainly not ready for humans to be completely taken out of the driver's seat," according to the March 15 AP report. "It is feasible that people could commandeer self-driving vehicles … to do their bidding, which could be malicious or simply just for the thrill of it."
Some automakers are in fact already working to improve the performance of self-driving vehicles in snowy weather. Ford uploaded a short video to YouTube in January featuring footage of the company's self-driving fleet of Fusion sedans cruising the wintery roads of Michigan.
Cummings, who is also an affiliate professor with the University of Washington's Aeronautics and Astronautics department, also expressed concerns that the National Highway Traffic Safety Administration (NHTSA) is not prepared to craft standards that would prevent the data these vehicles collect from being stolen.
"These cars are going to be one big data-gathering machine," Cummings said. "It's not clear who is going to be doing what with that data."
Cummings' testimony comes following the crash of one of Google's self-driving cars in Mountain View, Calif., in which one of the company's vehicles hit a public bus on El Camino Real as it was attempting to reenter traffic.
Create a culture where technology advances truly empower your business. Attend the Leadership Track at Interop Las Vegas, May 2-6. Register now!
Despite the accident, Google's director of the self-driving car program, Chris Urmson, told the Senate Commerce Committee that the federal government should help automakers craft standards to put self-driving vehicles on roads.
"We propose that Congress move swiftly to provide the secretary of transportation with new authority to approve life-saving safety innovations," Urmson's stated in prepared testimony, according to Reuters. "This new authority would permit the deployment of innovative safety technologies that meet or exceed the level of safety required by existing federal standards, while ensuring a prompt and transparent process."
In a February letter to Urmson, the NHTSA noted that it would consider the company's self-driving vehicles (SDVs) as having a driver under federal regulations, despite being controlled by a computer.
"NHTSA will interpret 'driver' in the context of Google's described motor vehicle design as referring to the [self-driving system], and not to any of the vehicle occupants," the letter from the NHTSA stated. "We agree with Google its [self-driving car] will not have a 'driver' in the traditional sense that vehicles have had drivers during the last more than one hundred years."