Volkswagen AG on Friday appointed Matthias Müller, chairman of Porsche AG, as its new CEO. Müller replaces Martin Winterkorn, who resigned on Thursday in the wake of revelations that the company used software to cheat on emissions tests.
Müller, 62, apprenticed as a toolmaker with Audi AG after high school. He subsequently studied computer science at Munich University of Applied Sciences. His master's degree in computer science may provide greater awareness of the implications of automotive software than that exhibited by his predecessor.
"My most urgent task is to win back trust for the Volkswagen Group -- by leaving no stone unturned and with maximum transparency, as well as drawing the right conclusions from the current situation," said Müller in a statement. "Under my leadership, Volkswagen will do everything it can to develop and implement the most stringent compliance and governance standards in our industry."
[Check out other ways technology has derailed C-Level careers. Read 14 Security Fails That Cost Executives Their Jobs.]
Volkswagen has much to do. A week ago, the US Environmental Protection Agency, in conjunction with the California Air Resources Board, issued a Notice of Violation charging that the company had deliberately employed software -- a "defeat device" -- to allow noncompliant diesel engines to pass emissions tests.
According to EPA tests, the 482,000 affected vehicles emit as much as 40 times more pollution than allowed by emission standards. Affected diesel vehicles include: Jetta (2009–2015), Beetle (2009–2015), Audi A3 (2009–2015), Golf (2009–2015), and Passat (2014-2015).
The scandal subsequently widened when Volkswagen acknowledged that 11 million vehicles worldwide relied on its deceptive software. According to The Guardian, the company's software allowed between 250,000 and 1 million additional tons of nitrogen oxides (NOx) into the atmosphere annually, potentially as much as all of the industries in the UK emit each year.
Volkswagen has set aside €6.5 billion ($7.2 billion) in its third quarter to cover costs arising from the scandal. The company faces dozens of lawsuits and fraud investigations in multiple countries.
Other automakers may also face renewed scrutiny. On Thursday, German magazine Autobild said BMW's X3 exceeded European emissions limits. BMW responded with a statement insisting that it doesn't manipulate emissions tests.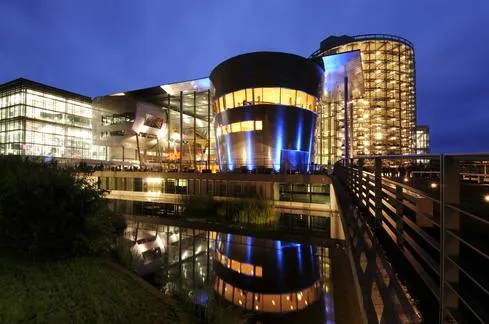 In a phone interview, Jason Hanold, managing partner of executive search firm Hanold Associates, said it's too early to tell whether Müller will be successful in dealing with the crisis, and whether he will remain at the helm for a long time.
"You can make a case for either someone from the Volkswagen AG portfolio or someone from the outside."
Hanold said that if Volkswagen AG were a standalone entity, there would be a clear case for finding new leadership from outside the organization. "The upside to this is that you have somebody who has relationships across the corporate portfolio, across the supervisory board. He's a known quantity, which will help in efforts to identify the unethical behavior and to eradicate it."
He said that, while the extent of the problem remains unclear, Müller's existing relationships should help the company fix things sooner.
"Müller could be an outstanding choice if he approaches this with precision, urgency, and transparency," said Hanold. "Or he could be a mask for the issue if he's vague."