Where 2016 US Presidential Contenders Stand On Tech Issues
From fighting terror with tech to backing net neutrality to worrying about AI, here's a look at what some of the 2016 US Presidential hopefuls have on their tech agendas.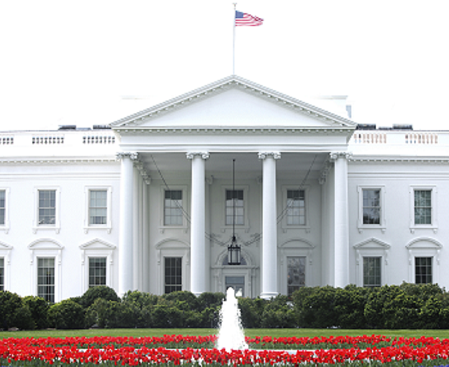 Technology has long been a way for presidents to drive the economy and appear modern. John F. Kennedy promising to put a man on the moon was a tech brag -- an assertion of our science and technology might and muscle.
Today, technology is a fascinating lens through which to consider the 2016 presidential hopefuls. Technology is still tied to patriotic bragging rights. But its prevalence in every aspect of our lives -- from our communications systems to our utilities -- makes it even more intrinisic than ever when it comes to concerns such as national security and civil rights. Technology is even meaningfully entwined with immigration policy.
The 2016 Presidential hopefuls have positions on net neutrality that run down party lines. And, nearly every one of them is clear about equating cyber security with national security. Sill, the attention that their campaigns give to high-tech topics is telling.
[See 9 Most Tech-Savvy Presidents.]
For example, Donald Trump, the Republican winner of the New Hampshire primary, makes no mention of technology on his website (at least that we could find), though in interviews he has expressed reservations about artificial intelligence. Bernie Sanders, the Democrat winner of the New Hampshire primary, dedicates considerable real estate to it on his site FeelTheBern.org, addressing the Patriot Act, mass surveillance, and net neutrality.
Ben Carson has created a proposal for establishing an organization that would consolidate tech efforts, in the way that NASA consolidated space efforts. Jim Gilmore sums up his cybersecurity position in two rather thin sentences.
In the following pages, we offer a summary of the technology positions of the candidates who are still in the race, in time for the President's Day holiday and headed into the South Carolina Primary. Take a look, and let us know in the comments section below which candidate has your vote on tech issues.
Does your company offer the most rewarding place to work in IT? Do you know of an organization that stands out from the pack when it comes to how IT workers are treated? Make your voice heard. Submit your entry now for InformationWeek's People's Choice Award. Full details and a submission form can be found here.
Michelle Maisto is a writer, a reader, a plotter, a cook, and a thinker whose career has revolved around food and technology. She has been, among other things, the editor-in-chief of Mobile Enterprise Magazine, a reporter on consumer mobile products and wireless networks for ... View Full Bio
We welcome your comments on this topic on our social media channels, or
[contact us directly]
with questions about the site.