Aetna's Accountable Care Chief: Tough Transition Ahead
Online integration in industries like banking is "just math" compared to what healthcare has to do, says Aetna's accountable care leader, Charles Kennedy.
The rise of accountable care organizations (ACOs) designed to reward quality over quantity of care delivered is being propelled by laws and regulations but is also being helped along by leaders such as Aetna's Charles Kennedy.
Kennedy, who has both an MD and an MBA, is CEO of the Accountable Care Solutions business unit that Aetna established in 2011. Like the related Healthagen software business Aetna established, Accountable Care Solutions aims to deliver products and services that healthcare providers will be able to use across their businesses, including the business they do with payers other than Aetna. Aetna acquired Healthagen, developer of the iTriage mobile health app, in 2011 and has added a number of consumer and professional healthcare software products to its portfolio.
The goal of the accountable care business Kennedy runs is to use those software products, in conjunction with consulting services, to help provider organizations organize and operate ACOs, one of the main vehicles for shifting the healthcare industry away from providers billing for every service provided -- a pattern associated with excess utilization and unnecessary expense. Instead, ACOs aim to align financial incentives with keeping the most people healthy for the lowest cost, putting more emphasis on preventative care and coordination of care among providers.
Citing studies of waste in the healthcare system, Kennedy said as much as 50% of the care delivered by healthcare providers is not backed by evidence of whether the drug or treatment administered will help or hurt the patient. Given that, the best way to make healthcare affordable is "by eliminating the care that has no value," Kennedy said. "The question is, how do you do that in a way that allows delivery systems to be financially stable?"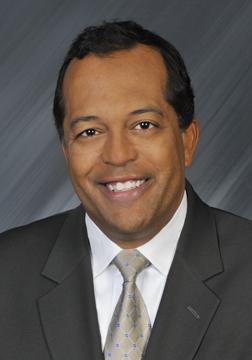 Charles Kennedy
[Finance and healthcare are both heavily regulated industries. Is that where the comparison ends? See 5 Lessons For Healthcare Providers From Banks.]
Accountable Care Solutions caters mostly to hospitals, and many of them have been sustaining their businesses with what is now being defined as "unnecessary" care, Kennedy said. In a fee-for-service world, a hospital that cut back on the number of patients admitted (unnecessarily or not) would tend to be "punished financially and possibly helping my competitor down the street."
The tricky part today is managing operations through a transitional period when value-based payments are on the rise, but the fee-for-service model is still dominant. "Our goal is to provide them with a financially viable, multi-year strategy to go from volume to value."
Aetna does not actually operate ACOs, which by definition are provider organizations set up to take responsibility -- be accountable -- for the health of a group of individuals, under a payment system that will allow them to profit more by delivering higher quality for lower cost, eliminating unnecessary tests and procedures in favor of those that make a difference. The ACOs most making headlines today are Medicare Shared Savings ACOs that allow providers to earn more if they can reduce unnecessary healthcare costs. So far, these arrangements are all "upside" benefit and no "downside" risk of losing money if costs exceed a contracted maximum.
The commercial ACOs Aetna works with as a payer tend to start out the same way. "The first few years may be upside only, but we usually want to migrate to a model of upside and downside risk where we begin to mimic something like capitation," Kennedy said, referring to the practice of putting a cap on per-patient expenditures. "We start out with a low-risk approach, then, depending on the delivery system's aggressiveness, start moving to value-based care."
Asking healthcare providers to take on risk changes the relationship between payers and providers, but that's not to say providers need to take on 100% of the risk, Kennedy said. As an insurer, Aetna can bear the bulk of the financial risk while still using financial leverage over the providers to keep a lid on costs -- something that is important to the employers and consumers who ultimately pay the bills.
In a keynote speech at last month's HIMSS conference in Orlando, Aetna CEO Mark Bertolini emphasized that it's unsustainable for healthcare premiums to continue to rise at four times the rate of inflation, which makes it imperative that the company show what it can do to control costs. Providers and payers must break out of the pattern of "mutually assured destruction" where they act like opponents rather than partners in producing a better healthcare system.
Aetna is also trying to use its software and accountable care subsidiaries to adapt to a significantly different environment for health insurance. Bertolini says that, in six or seven years, 75% of health plans will be sold directly to consumers -- often with a subsidy from the government or an employer, but with an individual rather than an institution making the choice. At the same time, engagement with the individual patient/consumer is absolutely critical to achieving better health outcomes -- thus, the importance of consumer apps like iTriage.
"We need to empower consumers to take control of their healthcare around connected digital tools," Bertolini said.
Whether the healthcare industry is in for a complete transformation or a more gradual and partial shift away from fee-for-service remains uncertain. If ACOs continue to demonstrate both improved quality and lower costs, Kennedy says, they will be at least as big as HMOs were in the 1980s and 1990s. That earlier form of managed care did succeed, for a while, in containing
inflation in medical costs. "Something definitely happened there, where they were able to influence the cost of care in a meaningful and positive way," but the approach was also "very unsophisticated and tumultuous," he said. Physicians were unhappy with being told to control the cost of care without being given the tools to do so, and provider organizations went through significant financial turmoil. "Members didn't care for it because they felt there were all kinds of hoops we made the member jump through just to get the care we need."
The approaches that didn't work well 20 years ago are being reinvented in an era of digitized medical records and powerful analytics with the potential to produce a better result. "Now, the question is: Can we get the same financial result without the tumult?" Kennedy said.
This does mean trying to steer patients to get their care from within a "narrow network" of providers and putting a new emphasis on care coordination through primary care physicians. In recent years, many health plan designs had gotten away from requiring patients to stay in network and always get a referral from their primary care physician, giving patients more freedom of choice. However, by design an ACO seeks out "a smaller number of doctors who do a really good job and do it in an efficient way. And we tell them, 'Because you're more efficient, I'm going to route more patients to you,'" Kennedy said. "Also, if you think about deploying a care management program, it's very difficult to deploy it to all people everywhere. It tends to work better with smaller groups of doctors."
ACOs have gotten their biggest boost from the Affordable Care Act, which directed Medicare to begin sponsoring ACO programs aimed at stretching tax dollars. The private ACOs in which Aetna participates as a payer are independent of that, but "we typically use the federal programs as part of the strategy," Kennedy said. Medicare payments make up the biggest share of revenue for hospitals, so the government's clout dwarfs the influence of even a Fortune 50 insurance company like Aetna.
"By aligning our programs with the federal programs, that gives us the patient share, the volume to justify the reengineering, the new programs, and the new technology you need to be successful," he said.
The technological challenges remain significant. While federal Meaningful Use incentives have propelled the adoption of electronic medical records systems, for a long time adopting an EMR was like "buying a computer before the Internet," meaning you could use it to record, retrieve, and print information, but not for more collaborative tasks. With health information exchange technology, it's like the industry has advanced to the "email with attachments" phase, but it's still developing a more robust online healthcare economy. Aetna is in the HIE business, too, with its Medicity subsidiary, aiming to add analytics on top of data exchange and aggregation.
The complexity of healthcare information belies comparisons with industries like banking, which has had a robust system of wire transfers, ATMs, and other online financial transactions for decades, Kennedy said. "There, you're really just moving math."
Where all of finance can be reduced to numbers, the diagnosis and procedure codes used in healthcare are only approximations of the clinical information they represent, and they tell only part of the story, Kennedy said. Collaborating to deliver better care at a reasonable cost will take much more than that, and his organization aims to help make that happen.
Download Healthcare IT in the Obamacare Era, the InformationWeek Healthcare digital issue on the impact of new laws and regulations. Modern technology created the opportunity to restructure the healthcare industry around accountable care organizations, but IT priorities are also being driven by the shift.
David F. Carr oversees InformationWeek's coverage of government and healthcare IT. He previously led coverage of social business and education technologies and continues to contribute in those areas. He is the editor of Social Collaboration for Dummies (Wiley, Oct. 2013) and ... View Full Bio
We welcome your comments on this topic on our social media channels, or
[contact us directly]
with questions about the site.