Ebola: 10 Tech Responses To Deadly Disease
Tech companies are addressing the Ebola scare by offering everything from germ-zapping robots to Ebola tracking apps.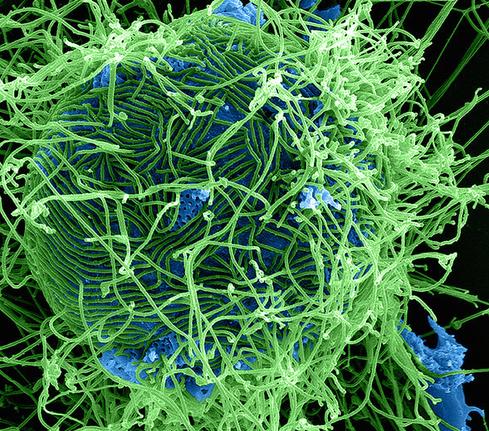 Ebola's arrival on Western shores is prompting a growing number of developers to focus on using technology to combat the deadly virus.
After the first confirmed cases of Ebola -- including the first death -- in the United States, 41% of Americans were "very or somewhat worried" about contracting Ebola, compared with 32% two weeks prior, according to the Pew Research Center poll conducted between Oct. 15 and Oct. 20. Most recently, 61% of respondents said they have a great deal or fair amount of confidence in hospitals to "diagnose and isolate possible cases of Ebola."
Despite the public's faith, most organizations involved in Ebola cases admit to early mistakes. In that, the nation has been fortunate, healthcare executives said. Other potential pandemics would hit harder, faster -- and obviously the country's existing healthcare system is unable to cope.
"When we looked at trying to manage one single patient in the United States, we missed it. Even when we knew, we sent his contacts on a plane," said Dr. Kenneth Mandl, Harvard Professor in the Boston Children's Hospital Informatics Program, in an interview.
Soon after the virus arrived in the US, the Centers for Disease Control and Prevention (CDC) and the Office of the National Coordinator for Health IT (ONC) began an initiative to help EHR software users address Ebola. During an October webinar, the organizations discussed how "to explore ways in which the electronic medical record can serve as a prompt to help our healthcare professionals around the country identify individuals that may be at risk for Ebola," said Dana Meaney Delman, M.D., deputy lead of CDC's Medical Care Task Force (Ebola Response), reported HealthData Management.
Yet focusing solely on tweaking software -- whether EHRs, clinical decision support software, or analytics programs -- specifically to address Ebola is shortsighted, according to several experts who spoke to InformationWeek. The nation faces numerous threats, ranging from illnesses such as flu to man-made biological agents such as anthrax, that could cause pandemics. Hospitals must ensure they have the training, processes, and technological tools to address any emergency, not just Ebola, they stressed.
All of today's approximately 1,000 EHR vendors now must modify their applications to incorporate questions about travel histories, Mandl said -- and that's the wrong approach. "When the makers of Angry Birds wanted to create their popular game, they did not have to fly to Cupertino and have a conversation with Steve Jobs. The way Steve Jobs set up the iPhone, an external device could simply make it happen. They knew how to talk to [their version of the electronic medical record], so to speak," said Mandl. "They did not need to have a specialized solution. There's absolutely no reason why ... we shouldn't have a similar solution [in healthcare]."
Most likely the next health threat will have a different root -- and that means the CDC will once again call in all EHR vendors to revise their apps, require IT departments to upgrade their systems, and retrain users on the new features, he said. Instead, providers and developers should use an API that sits on top of any EHR or clinical data warehouse, empowering organizations to use iPad-like apps to access public health data resources, EHR data, and other information useful to physicians, he said.
Healthcare and government must use Ebola as an opportunity to learn for future health emergencies, Arijit Sengupta, CEO of BeyondCore, told InformationWeek. "Unless we use these moments of crisis to learn from them, we're going to keep repeating the same old stuff. They're taking one or two cases and having a lot of scary discussions on TV. We need to alleviate this. It's a crisis we shouldn't let go to waste. This isn't a pandemic yet. If this was a real pandemic, how should we approach this?"
Some technologies, including robots that destroy viruses and other germs, already are well suited to responding to a disease such as Ebola, and developers have seen an uptick in demand for their proven devices. Other vendors are now retrofitting existing products, while others have created brand new applications for a market that didn't exist only 12 months ago in the US.
Whether providers are really at risk for Ebola cases or want to be prepared for any form of epidemic, a growing number of technology firms are taking on the challenge of helping them prepare. Explore our slideshow for a look at some of them.
Alison Diana has written about technology and business for more than 20 years. She was editor, contributors, at Internet Evolution; editor-in-chief of 21st Century IT; and managing editor, sections, at CRN. She has also written for eWeek, Baseline Magazine, Redmond Channel ... View Full Bio
We welcome your comments on this topic on our social media channels, or
[contact us directly]
with questions about the site.