EHR Success: 4 Change Management Process Tips
Implementing a successful EHR system depends on first developing an efficient change management plan. Here's how to do it.
"When did the software change?" You've no doubt heard that question once or twice.
In healthcare settings, it often comes up when documentation and information on use of electronic health records are not communicated effectively. One reason users pose this question so often is that organizations sometimes overlook the importance of a good change management process as it pertains to EHRs. This, in turn, hinders the success of new EHR configurations.
In the context of an EHR build, change management refers to "a project management process wherein changes to the scope of a project are formally introduced and approved," according to John Fillcetti's Project Management Dictionary.
[Office of the National Coordinator for Health IT adds flexibility to 2014 EHR certification criteria. Read ONC Releases Final EHR Guidelines.]
Early in my career helping various healthcare providers make the transition to EHRs, I learned first-hand the importance of good change process management. I was helping a client's EHR team build and test a number of changes that its end-users had requested. The client had no real formal processes in place to keep track of its builds, so I was to help organize and maintain a shared list.
One of the managers forwarded me all the emails that had been saved regarding each build item. I set out to create a single shared list that would include all the information about each item. That way, I reasoned, all appropriate members of the client team would be able to track updates and new build requests end-users had submitted. Nobody needed to use my spreadsheet. My list had become my personal tracking sheet. As a result, the change process turned into a change crisis.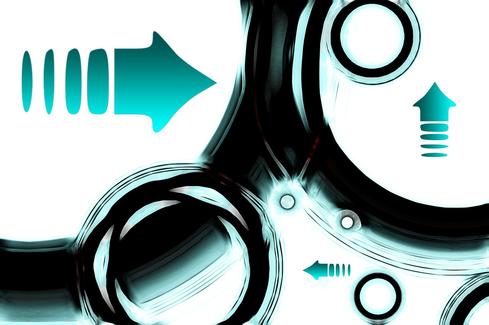 With no system for tracking communication about changes, it became one person's responsibility to track and document everything. The unintended consequence was that there could be no assurance that all changes had been monitored. That put the responsible person in the untenable position of having to present updates that could not possibly be accurate or current.
Updates on the actions taken occurred during weekly team meetings. Without a reliable reporting system, next steps depended on people remembering what happened and relying on build analysts to have everything well organized on their own.
Build team members and the person responsible for testing changes sometimes missed meetings -- not because they were indifferent or irresponsible, but because they were not required to attend.
With only one person in charge of documenting developments, details and screenshots that could capture the changes made by the build analyst were sometimes lacking -- and specific test details were sometimes unavailable.
When progress actually did occur and items were set to move into production, there were further delays, because the build had to be scheduled, which could happen only when approved by the entire leadership team. As noted, the leadership received requests for approval by email. Until all team members could respond -- and everyone fully understood the details of the change -- nothing proceeded.
Only after this paralysis became clear to everyone were we able to make the recommendations and changes necessary to succeed. The solutions we provided in this situation are relevant to any healthcare group struggling to enhance its EHR build-keeping.
1. Know the process
The first key to an effective change management structure is to outline and define the process. Knowing how changes will be tracked and communicated will benefit all parties involved, including key leadership personnel who may not be part of the day-to-day build discussions.
Here are some questions to consider:
How will end-user requests be accepted?
In what forum will these changes be discussed and solidified?
What system/software will be used to document and communicate changes?
Who gives final approval for changes in the live system, and how will they get those approvals?
If necessary, what is the rollback plan, and how will it be accomplished?
2. Know the resources
The next part of designing an effective change process is to know who will be involved during each stage of the build. Without a method for assigning build items to specific resources, organizations risk delays in getting changes approved through the test/QA, and ultimately into
the live environment. It is also important to involve any users who requested the enhancement to provide additional details when needed and test the changes as well.
Here's who should be involved:
Build-team managers and at least one analyst
Support-team managers and at least one end-user support specialist
End-user requesting the change
Leadership involved in approving changes
3. Know the details
Another essential aspect of the change process is to understand the details of the change and inform the affected parties when that change will be implemented. Documenting and maintaining a well-organized change management form will help track key elements.
Here are some details to include in a change management document:
Who is making the request
What change is being requested
What specific build or configuration work is required to accomplish the request
When it is scheduled to be implemented in the test/QA system
How the change will be validated
When it is scheduled to be implemented in the live system
The rollback plan, if applicable.
4. Know what happened
Most importantly, establishing a process to track changes will provide a detailed log of who made what change when and why.
It is beneficial to document the following information in a change process tracking system:
When the change was implemented in the test/QA and live systems
Details from the build analyst, complete with before-and-after screenshots if applicable
Who completed the testing and when it was completed
When end-users were notified
How the change affects the system's users a month or so after the change is implemented
These are just a few of the many factors to consider when implementing a change management process. Every organization is unique, and what works for one may not work for another. Even the most efficient organizations can benefit from ongoing reassessments of how their processes are functioning for their staff and, most importantly, their end-users.
Cloud Connect (Sept. 29 to Oct. 2, 2014) brings its "cloud-as-business-enabler" programming to Interop New York for the first time in 2014. The two-day Cloud Connect Summit will give Interop attendees an intensive immersion in how to leverage the cloud to drive innovation and growth for their business. In addition to the Summit, Interop will feature five cloud workshops programmed by Cloud Connect. The Interop Expo will also feature a Cloud Connect Zone showcasing cloud companies' technology solutions. Register with Discount Code MPIWK or $200 off Total Access or Cloud Connect Summit Passes.
Barry Chamberland is Galen-certified on Allscripts TouchWorks electronic health record Advanced Notes. He is a consultant at Galen Healthcare Solutions. View Full Bio
We welcome your comments on this topic on our social media channels, or
[contact us directly]
with questions about the site.