Electronic Health Records: First, Do No Harm?
EHRs are commonly promoted as boosting patient safety, but are we all being fooled? InformationWeek Radio investigates.
One of the top stated goals of the federal Meaningful Use program encouraging adoption of electronic health records (EHR) technology is to improve patient safety. But is there really a cause-and-effect relationship between digitizing health records and reducing medical errors? Poorly implemented health information technology can also introduce new errors, whether from scrambled data or confusing user interfaces, sometimes causing harm to flesh-and-blood patients.
This is the issue we will tackle in our InformationWeek Radio show, Is Digitizing Healthcare Making It Less Safe?, Tuesday, July 1, at 2 p.m. EST. My guest for the show will be Scot M. Silverstein, M.D., a consultant and professor in the Drexel University informatics program who researches the shortcomings of EHR software. He also tracks the literature on EHR risks and offers his interpretations on the Health Care Renewal blog, where he posts as InformaticsMD. Silverstein serves as an expert witness in cases involving malfunctioning EHRs or malpractice cases involving the reliability of evidence recorded in EHR systems.
Don't expect a simple answer to the question of whether digitization is making healthcare more or less safe, on balance. "People will say, it's got to be better than paper," Silverstein said, in an interview in advance of the radio show. The inherent superiority of digital data tracking winds up being more an article of faith than a solid argument, he said. After all, digital systems can also make mistakes on a much larger scale than mere humans. He points to a case in 2011 where a glitch in the digital prescription system used at Rhode Island's Lifespan health system caused thousands of patients to receive the wrong form of certain medications, simply because the system dropped a suffix for "long acting."
Health IT may be preventing errors, too. Ideally, a comprehensive digital health record would be indexed and searchable to prevent the sort of errors associated with not knowing a patient's medical history or allergies, with automated alerts to warn of undesirable drug interactions and otherwise prevent medical errors before they can happen. That's the future health IT advocates are working toward.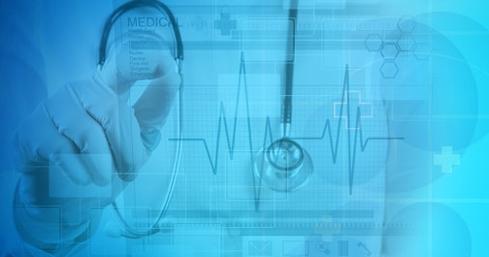 [Dive deeper into this critical topic. Tune into InformationWeek Radio's Is Digitizing Healthcare Making It Less Safe?, Tuesday, July 1, at 2 p.m. EST.]
As an informaticist, Silverstein believes in the potential of health IT but adds, "I've been working really hard to promote the elimination of bad health IT from the marketplace." Meanwhile he takes issue with the categorically inflated claims about the benefits of EHRs, which are often treated as self-evident. In one recent post, he observed that federal health officials essentially had to eat their words when challenged to produce evidence. When the American Association for Physicians and Surgeons filed a Freedom of Information Act request for research supporting claims of the of the lifesaving importance of adopting EHR technology, the response that came back was this: "While our Office of E-Health Standards and Services works to implement the provisions of the [American Recovery and Reinvestment Act], we do not have any information that supports or refutes claims that a broader adoption of EHRs can save lives."
Safety unknown
One of the issues Silverstein highlights is that there is no systematic tracking of medical errors associated with EHR functionality or usability issues, making it hard to judge whether their net effect has been positive or negative. Yet there are troubling signs, in everything from academic studies to malpractice claims, that the risks of EHRs have been underestimated and the rush to implement these systems may be misguided, he said.
"Quite simply, not only doesn't anybody know if health IT proves safety, but the infrastructure for studying it is not in place," Silverstein said. "Meanwhile, health IT is creating many new types of errors that wouldn't have happened before."
Just this month, the Journal of the American Medical Informatics Association published a study examining the safety issues associated with EHRs. The authors studied data drawn from the Department of Veterans Affairs health system, which has been aggressively implementing its own VistA EHR for more than a decade, making it one of the most mature implementations of health IT. One of their conclusions was that, while EHR safety issues may get more attention when the technology is first introduced, they persist
long after that. "Having a mature EHR system clearly does not eliminate EHR-related safety concerns," they wrote, pointing out that most of the issues they studied could be classified as "unsafe technology" rather than unsafe use of the technology (which would include usability and training issues).
In keeping with Silverstein's point, the report's authors also point out that the VA is unusual among health systems in having an established reporting system for tracking EHR-related safety concerns. "We just don't have similar data from the private sector," lead author Hardeep Singh said in an interview. Singh is a safety researcher at the Veterans Affairs Center for Innovations in Quality, Effectiveness, and Safety at Michael E. DeBakey VA Medical Center and at Baylor College of Medicine. Federal regulators require hospitals to gather all sorts of quality data in support of the Meaningful Use program, but "right now, those are mostly focused on getting people to use these systems as opposed to using these systems safely," Singh said.
The best way to respond to EHR safety risks is to track them and learn from them, Singh says. In addition to promoting the adoption of national reporting standards for EHR safety, he worked on the creation of a set of Safer Guides published with the support of the federal Office of the Coordinator for Health IT, which emphasize ways healthcare organizations can enhance their patient safety programs and improve their own performance.
[Learn more and ask your own questions: Tune into InformationWeek Radio's Is Digitizing Healthcare Making It Less Safe?, Tuesday, July 1, at 2 p.m. ET.]
Often, problems can be traced to both computer and human errors. One example, noted in the review of VA data: "a patient was administered a dose of a diuretic that exceeded the prescribed amount. This error occurred due to a number of interacting sociotechnical factors. First, a pharmacist made a data entry error while approving the order for a larger-than-usual amount of diuretic. Although a dose error warning appeared on order entry, this particular warning was known to have a high false positive rate. Owing to diminished user confidence in the warning's reliability, the warning was over-ridden. The over-ride released the incorrect dose for administration by nursing staff. The nurse, unaware of the discrepancy between the prescribed amount and the amount approved by the pharmacist, administered the larger dose."
This isn't a system error per se, except that a feature designed to improve patient safety (the dosage alert) was mistrusted by the staff. Known as "alert fatigue," the issue of excessive and often erroneous alerts is one of the toughest user interface and usability challenges in health IT.
The study identified four main categories of EHR safety hazards:
Unmet display needs: The system fails to clearly display the information needed for clinicians to make the right decision.
Software modifications: Upgrades, modifications, or configuration errors make the software malfunction.
System-to-system interface errors: Failures associated with data exchange between EHRs or between components of the same system.
Hidden dependencies in distributed systems: One component of the EHR is unexpectedly or unknowingly affected by the state or condition of another component. For example, the transition of patients between wards or units not reflected in the EHR resulting in missed medications or orders.
While admitting he has probably contributed to some pessimism about the state of the art, Singh believes the net effect of digitizing health records is positive -- or will be, in the long run. "Right now, we're still in a learning process, but there is no going back," he said. On the other hand, the rate at which the government has been pushing for the adoption of health IT is a legitimate cause for concern, he said. "Its rapid pace of implementation jeopardizes things. Most of the vendors who are focused on Meaningful Use and ICD-10 are doing it with systems that were mostly meant for billing," he said.
One of Silverstein's themes is the need to distinguish between the business IT of hospital operations and the requirements of clinical informatics. His advice to hospital CIOs: "Business computing people, who are the people who staff most hospital IT departments, fundamentally need to admit they do not know healthcare. They literally are not qualified to judge good health IT versus bad health IT."
Sounds like an issue worth debating, which is why I invite you to not only tune in but actively participate in our InformationWeek Radio show, Tuesday, July 1, at 2:00 p.m. ET. You'll be able to ask questions through a text chat during the show and after the conclusion of the audio program.
Has meeting regulatory requirements gone from high priority to the only priority for healthcare IT? Read Health IT Priorities: No Breathing Room, an InformationWeek Healthcare digital issue.
David F. Carr oversees InformationWeek's coverage of government and healthcare IT. He previously led coverage of social business and education technologies and continues to contribute in those areas. He is the editor of Social Collaboration for Dummies (Wiley, Oct. 2013) and ... View Full Bio
We welcome your comments on this topic on our social media channels, or
[contact us directly]
with questions about the site.