First Hospitals Achieve Meaningful Use Stage 2
Penn Highlands CIO Tom Johnson says going far beyond minimum requirements is the key to qualifying for EHR incentives.
If Penn Highlands DuBois wasn't the first hospital to attest for the Meaningful Use Stage 2, it was very close to the front of the line.
"I don't know how anyone could have beat us," said Tom Johnson, CIO of Penn Highlands Healthcare, in an interview about participation in the federal electronic health records (EHR) incentives program. Johnson tried to claim the prize on April 1, right after reading an article stating that no hospitals had attested for Stage 2 as of the end of March. However, the form on the Centers for Medicare and Medicaid Services (CMS) website wasn't working that day -- presumably, the developers were making last-minute changes -- so he had to wait to file the first day that he saw the form was live, April 7.
At the very least, Penn Highlands is claiming admission to a select club of early adopters for its flagship hospital in DuBois, Penn. Allscripts put out a news release Monday saying its customer Carson Tahoe Health of Carson City, Nev., attested for Meaningful Use Stage 2. In addition to hospitals, some medical practices are already onboard. According to an Athenahealth blog post, "18.6% of our participating providers are ready to attest, or have already done so! Considering Stage 2 attestation only began in early April, that's not bad."
[Can you see what I see? Read Health Systems First To Combine Radiology, EHR.]
By most accounts, however, Meaningful Use Stage 2 attestation is off to a slow start. Penn Highlands claimed Stage 2 compliance for Penn Highlands DuBois, one of four hospitals operated by the health system and farthest along with the implementation of the Cerner EHR that Johnson picked for Meaningful Use compliance. A second hospital, which has also implemented Cerner, will probably attest for Stage 2 this week, Johnson said. At two other hospitals, Cerner will be implemented following the expiration of software contracts still in effect, he said.
The Meaningful Use program was instituted in 2010 as a part of President Obama's economic stimulus program known as the HITECH Act, providing monetary incentives to physicians (and the organizations that employ them) for implementing EHRs and actively using them to improve the delivery and tracking of healthcare. Stage 2 of the program provides another round of incentives associated with higher levels of achievement. In addition to offering incentives, CMS can also penalize those who fail to implement Meaningful Use requirements with decreased reimbursement for Medicare claims. According to CMS, 94% of eligible hospitals have registered for the program and more than 90% have been paid incentives.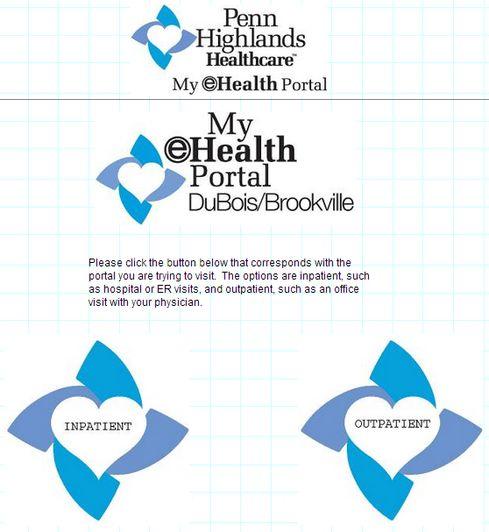 From the beginning of the program, "we really wanted to position ourselves as a leader in MU compliance," Johnson said. "We weren't the first to attest for Stage 1, but we certainly were in the first group."
To attest to compliance, and claim the right to incentive payments, an organization must implement an EHR product that meets the minimum technical requirements and also provide metrics showing the software is being used in a meaningful way. This is a self-reporting process, Johnson acknowledged, so it means Penn Highlands is asserting "that we've done all the work that we believe means we've met all the regulations. It's our interpretation that it meets all the regulations. You never 100% know unless you are audited."
His strategy, however, is to leave little room for doubt by running up the score. Beyond meeting the requirement for 30% computerized physician order entry, Penn Highlands drove it to 90%, he said. "We wanted to go all-in and get everybody on board, even for the optional measures," Johnson said. Maximizing the metrics is also a way of "positioning us for the next stage,"
he said, since the pattern is for optional metrics to become mandatory and mandatory thresholds to be raised.
"Stage 3 is going to be Stage 2, only bumped up," Johnson said. "I don't want to say it's going to be easy, but we're going to be in a better position to meet the measures" because of work invested in getting ahead now.
Among the most challenging aspects of Stage 2 are the metrics the organization can only influence, Johnson said. "Stage 1 is all technology, meaning IT can control it," he said. Stage 2 includes more requirements that the hospital partner with other institutions, with state government, and with patients.
An example is patient engagement, which requires showing that patients have accessed their own medical records or lab results through an online portal. In addition to implementing Cerner's patient portal, Penn Highlands created a full-time position for someone to coach patients on registering to use the portal.
"I think we needed 5% and got like 7 or 8%, so it wasn't an overwhelming response from people who were interested in doing that," Johnson said.
Stage 2 also includes several measures reflecting an organization's ability to exchange clinical information online. In the absence of a robust regional health information exchange (HIE) -- Johnson said the closest one is a two-hour drive away in Pittsburgh -- Penn Highlands had to implement its own HIE technology and seek organizations to exchange data with. "Everyone we contacted, they were saying we weren't ready," he said.
As a work-around, Penn Highlands met the requirement by inviting affiliated physician practices into a portal where each had its own secure inbox for viewing patient records and alerts. In other words, the hospital essentially had to implement the HIE infrastructure for its partners as well as itself.
The public health reporting requirements in Stage 2 were yet another challenge because they required the cooperation of state government -- a slow process of taking time to integrate with state systems for reporting immunizations or lab results requiring a report to the state, such as a positive test for Lyme disease. Johnson said he expects many organizations will dodge this requirement by clicking the "exempt" checkbox and claiming their state is not ready for this form of online reporting. "We did not click any 'exempt' boxes," he said.
While some healthcare executives debate the value of the meaningful use program, Johnson is convinced it "put health IT in the spotlight and really incentivized hospitals to do something they should have done but probably wouldn't have otherwise." In the process, it has "increased patient safety by some multiplier," he said. "The investment in health IT, patient safety, and quality measures -- clinical measures and outcomes -- that all accrues to our patients."
Download Healthcare IT in the Obamacare Era, the InformationWeek Healthcare digital issue on the impact of new laws and regulations. Modern technology created the opportunity to restructure the healthcare industry around accountable care organizations, but IT priorities are also being driven by the shift.
David F. Carr oversees InformationWeek's coverage of government and healthcare IT. He previously led coverage of social business and education technologies and continues to contribute in those areas. He is the editor of Social Collaboration for Dummies (Wiley, Oct. 2013) and ... View Full Bio
We welcome your comments on this topic on our social media channels, or
[contact us directly]
with questions about the site.