Crowdfunding The Next Healthcare Hit
Crowdfunding adds a new route for small entrepreneurs to raise money to develop healthcare inventions and bring them to market. Here are 10 promising products looking to raise money.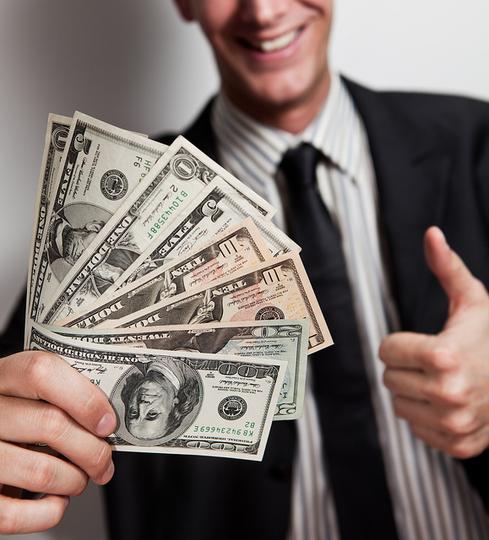 While venture capitalists eye the next healthcare moneymaker, and healthcare startups rush to release new apps and services, another sector is finding a way to bring products to market. Individual entrepreneurs and small developers are flocking to crowdfunding sites to subsidize their new healthcare technologies.
These entrepreneurial doctors, technically savvy nurses, and healthcare-oriented coders want to enter a market expected to generate almost $57 billion by 2017. Crowdfunding sites offer access to money, mindshare, and an immediate barometer of marketability. It's little surprise then that crowdfunding -- which last year alone raised more than $5 billion -- attracts apps, devices, and more designed for healthcare.
In the past, inventors used personal funds, credit cards, and friends to finance their technology dreams. Today, they can mix approaches. "So far, the project has been funded by working extra shifts," said Dr. Charles Rocamboli, founder of startup CureCrowd, in an interview. "We've recently started crowdfunding on Indiegogo, which we think will help twofold. It helps get the word out about the site, and helps us raise money for ongoing development."
"Being a public resource, we hope that crowdfunding and donations will help us as we continue to develop," he added.
If a mere 1% of all the United States' long-term investments transferred to crowdfunding, it would account for $300 billion, Forbes reported. That's 10 times more than all the money venture capitalists poured into deals in 2011, the publication wrote.
Crowdfunders -- the individuals pitching in to support the ventures -- often feel a connection to their investments: Consider the resentment some Kickstarter backers of Oculus voiced when Facebook acquired the virtual reality firm in March. Feelings became so heated that some Oculus employees reported receiving death threats.
But usually, crowdfunding recipients just have to worry about getting funded, and paying a nominal charge to the site. Sites typically charge a fee, such as 4% of the fund, in addition to any credit card or PayPal charge. Crowdfunding sites including Kickstarter, Indiegogo, Appbackr, RocketHub, FunderHut, and GoFundMe each have their own rules.
Some crowdfunding sites, including MedStartr and HealthTechHatch (in partnership with Indiegogo), focus exclusively on healthcare. MedStartr's average successful project raises more than $13,000 immediately and $405,000-plus in the following six months, the company said. Indiegogo doesn't share project data publicly, but written reports suggest about 9.3% of the 142,301 projects completed by August 2013 raised 100% of funds or more. (Indiegogo participants may keep donations, even if a project doesn't get fully funded, if they use the flexible funding option.)
Crowdfunding has become so popular that choosing a site or finding a project to support has become complex. CrowdFunding4All -- aka CF4All -- includes projects from multiple platforms. Registered users amass "CrowdCredits" through various actions, then spend them to endorse projects.
Entrepreneurs can tap the crowd's power for more than money and social support. This is hardly a new concept: Since 1964, SCORE mentors have provided free business planning, mentoring, and other advice to more than 10 million small and midsize businesses (SMBs).
CrowdIt last month added a "Suits" portal for networking, mentorship, and other business services. Accredited professionals, such as attorneys and accountants, create LinkedIn-like profiles to attract entrepreneurs, the company said. Lack of funding is only one reason businesses fail. Other causes include incompetence (46%); lack of experience (30%); insufficient services knowledge (11%); and neglect, fraud, or disaster (1%), CrowdIt says. Some businesses fail because of a poor product or unwanted service, and crowdfunding doesn't make a dumb business idea any better.
We've picked 10 crowdfunded healthcare products we think look like winners. Click through our slideshow to see if you agree and tell us which ones impress you the most in the Comments section below. Would your company consider buying any of these products or services if they come to market?
Alison Diana has written about technology and business for more than 20 years. She was editor, contributors, at Internet Evolution; editor-in-chief of 21st Century IT; and managing editor, sections, at CRN. She has also written for eWeek, Baseline Magazine, Redmond Channel ... View Full Bio
We welcome your comments on this topic on our social media channels, or
[contact us directly]
with questions about the site.