Donna Shalala: Distrust Hobbles Health Data Sharing
What's the best formula for value-based healthcare? Former HHS secretary Shalala and an insurance company CEO try to answer that question.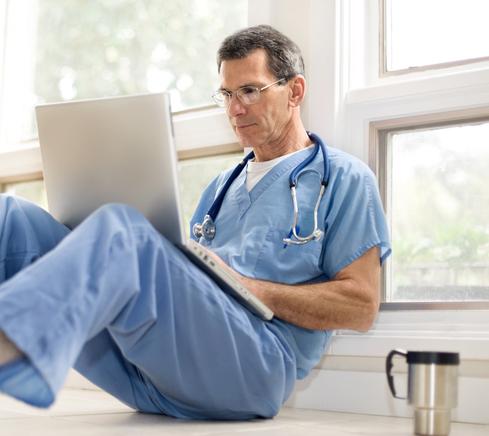 Healthcare Social Networks: New Choices For Doctors, Patients
(Click image for larger view and slideshow.)
Once President Clinton's secretary for Health and Human Services, current University of Miami president Donna Shalala neatly summarized the reasons healthcare providers hesitate to share data with insurers.
In an appearance at the eMerge Americas digital business conference in Miami Beach this week, sitting on a panel with Patrick Geraghty, the CEO of the health insurer Florida Blue, Shalala said the reason for holding back is "we know if we turn over every piece of data to you, you do your analysis -- and we get paid less."
Shalala served for eight years as HHS secretary, the longest anyone has held that office, but now she speaks from the perspective of a provider, given that the university operates a medical school, a hospital, and a health system, in addition to affiliating with Miami institutions like Jackson Memorial Hospital.
[Go remote. Read Telemedicine Guidelines Tackle Patient Safety, ICU Operations.]
As the healthcare and health insurance industries, together with regulators, seek ways to deliver world-class healthcare at an affordable price, it matters that there are different financial interests in play, Shalala said. "It's important to know who has the data, who are the stakeholders, and who has the interest in providing the data, or in controlling the data."
Maybe so, but payers and providers are going to have to learn to work together, Geraghty said. "Any part of the system doesn't have enough data to truly understand what is happening to the patient." Healthcare providers have clinical data that insurers do not, but they are also missing data on the care patients receive outside their systems -- data the insurer captures through claims. "What we're seeing today is that many collaborations are coming together where the health systems and the payers are combining their information, combining their view of the data."
Shalala, one of the architects of the Health Information Portability and Accountability Act (HIPAA), which remains one of the most important laws governing health IT, was one of the most prominent speakers at the eMerge conference. Miami technology enthusiasts have been trying for years to establish their "Silicon Beach" as a warm-weather alternative to Silicon Valley. Miami also cherishes its reputation as the US hub of the Latin economy. The event featured healthcare IT as one of its main tracks because healthcare is one of the region's biggest industries.
Shalala and Geraghty agreed that healthcare providers and payers will need to agree on more flexible terms for what should be covered if their goal is prevention and wellness, rather than episodic treatment. Panel moderator Steven Ullmann raised the example of a public health program that discovered cleaning or replacing moldy air conditioners in the homes of asthmatics made a greater difference than prescribing any amount of medicine. Yet such a cure wouldn't be covered by any traditional health insurance.
Though changing the rules for a government program like Medicare "takes an incredible amount of activity," Geraghty said private payers have more freedom to experiment about what should be included in benefits. "We're flexing all the time."
On the other hand, moving away from rigid rules will require "a tremendous amount of trust in the institutions we're handing over money to," Shalala said.
Technologies such as telemedicine and smartphone apps will play a big role in improving the efficiency of healthcare. Shalala said she can see patients administering examinations on themselves with the help of a handheld device and a consultation with a remote physician. She already carries a smartphone app that lets her monitor whether her elderly mother has fallen out of bed.
"More and more physician office visits are going to be remote, through a smartphone," Geraghty agreed. That will put a lot of pressure on hospitals to justify capital investments in buildings and facilities that may get a lot less use in the future.
Healthcare delivery will also need to be redesigned to ensure that everyone "works to the top of their license," Geraghty said, meaning that a doctor should never do any work that can be performed equally well by a nurse or a nurse practitioner. Similarly, as the payment model shifts to value-based care and prevention, "we can start to make more logical decisions about what services do require a visit and what can I do remotely," he said.
"We're going to have to force the healthcare system to work in teams and be more interdisciplinary," Shalala agreed, adding as an aside to Gerahty, "and you've got to figure out the payment system."
Regulation is one of the biggest barriers to expanded use of telemedicine, particularly across state lines, Shalala said. Her university health system recently contracted with Carnival Cruise Lines to provide telemedicine services for patients aboard its ships who require care beyond what the onboard staff can provide. "The law of the sea allows that, where the law of Georgia would not," she said.
Download Healthcare IT in the Obamacare Era, the InformationWeek Healthcare digital issue on the impact of new laws and regulations. Modern technology created the opportunity to restructure the healthcare industry around accountable care organizations, but IT priorities are also being driven by the shift.
David F. Carr oversees InformationWeek's coverage of government and healthcare IT. He previously led coverage of social business and education technologies and continues to contribute in those areas. He is the editor of Social Collaboration for Dummies (Wiley, Oct. 2013) and ... View Full Bio
We welcome your comments on this topic on our social media channels, or
[contact us directly]
with questions about the site.