Humana's LeClaire: The Quantifiable CIO
Humana CIO Brian LeClaire loves his Fitbit at home -- and leans heavily on mobile, social, cloud, and analytics at work.
Brian LeClaire, CIO of health insurance provider Humana, may be the ideal customer for his company. His counts himself among those who value the "quantified self," a segment of the population interested in gathering personal health data and acting on it.
"I've got a Fitbit," said LeClaire in a phone interview, referring to the electronic wristband that records data about its wearer's physical activities. "I wear it. In all candor, I'm addicted to it."
The wearable device has become part of LeClaire's social world. "My daughter, my two sons, and my wife are all Fitbit wearers," said LeClaire. "We've done that in part because of our focus as a family on health and well-being. We challenge one another. We taunt one another. We talk about the email that comes out every week and who's on top and who isn't."
Fitbit touches on the four areas of technology where Humana is focused: mobile, social, cloud, and analytics. It's part of a broad movement in the technology industry to make mobile technology engaging and meaningful beyond communications.
For Humana, these four areas of technology offer a path toward helping people achieve lifelong well-being. Perhaps not coincidentally, healthy, active people tend to be less costly to insure than the afflicted and indolent.
[But can all that data help you lose weight? Read 6 Ways To Lose The Tech 20]
While LeClaire concedes that not everyone shares his passion for activity tracking, both he and the company he works for see wearable technology as a way to enhance well-being beyond data aficionados. "An area of focus for us as a company is really understanding these different forms of devices and different segments, and how we can understand the right place place to use the right device or capability," he said.
For example, Humana's at-home line of business focuses primarily on members who are receiving care in their homes. By monitoring relevant member actions and diagnostic data, Humana can understand how people are doing with their treatment and whether a situation has arisen that may call for intervention.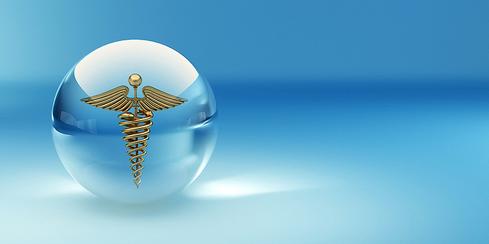 LeClaire says Humana has been pilot testing Bluetooth-enabled blood pressure cuffs and scales to monitor members. When the company finds unexpected changes in blood pressure or weight, for example, it can direct a care manager to reach out to the individual or to make an in-home visit.
Humana has run several such trials and continues to do so. To LeClaire, the benefits are clear. "We have seen evidence of a reduction in the number of admits per thousand members as well as reduced claims experience," he said. "Analytics isn't just about big data, and it isn't just about tools like Hadoop. It's really about how do we create a culture where we test and learn to validate different approaches."
And LeClaire readily acknowledges that the technology and health industries still have a lot to learn about appealing to and engaging with consumers. (As it happens, Apple may soon offer a lesson wearable device design: The company is expected to discuss its long-rumored health-oriented wearable device at a media event next week, in conjunction with the introduction of its next iPhone.)
Ironically, one finding from all this technology is that there's still value in personal interaction. LeClaire explained how Humana applied analytics to situations when an individual might seek a health service provider outside Humana's network, an event likely to result in greater financial responsibility for the individual. "We tried different ways to reach out and engage and we found in some cases a personal touch, through a live agent, was much, much more effective than a telephonic outreach or responding to them when they called into a customer care center," he said. "We didn't have an expectation that one approach would be much different than another, but after we saw the results, they made sense."
In its ninth year, Interop New York (Sept. 29 to Oct. 3) is the premier event for the Northeast IT market. Strongly represented vertical industries include financial services, government, and education. Join more than 5,000 attendees to learn about IT leadership, cloud, collaboration, infrastructure, mobility, risk management and security, and SDN, as well as explore 125 exhibitors' offerings. Register with Discount Code MPIWK to save $200 off Total Access & Conference Passes.
Thomas Claburn has been writing about business and technology since 1996, for publications such as New Architect, PC Computing, InformationWeek, Salon, Wired, and Ziff Davis Smart Business. Before that, he worked in film and television, having earned a not particularly useful ... View Full Bio
We welcome your comments on this topic on our social media channels, or
[contact us directly]
with questions about the site.