MetroHealth System Goes To Jail To Improve Continuity Of Care
The MetroHealth System in Cleveland, Ohio was challenged to add a major facility while undergoing a radical enterprise software upgrade. Did they succeed?
InformationWeek is spotlighting the companies whose innovative solutions to technology and business challenges earned them a place on our 2015 Elite 100. For more on the program and to see profiles of the Top 10 Elite 100 finalists, click here.
A charter to provide healthcare to a broad swath of a city's residents can mean taking services to unusual places -- the inside of a jail, for instance. That's where the MetroHealth System took its operation when a request came in from the Cleveland County Jail for a proposal to take over inmate healthcare services.
Mary Weir-Boylan, vice president of ambulatory operations, and Donald Reichert, vice president and associate CIO, were the executives who led MetroHealth's response to the request. InformationWeek interviewed the two recently in a joint phone call.
In the process of accommodating the jail's request, they said they realized new operational efficiencies across most of their organizational functions. Of course, doing so meant wholesale changes to the software on which the entire hospital system runs.
According to Weir-Boylan, Cleveland County Jail officials came to MetroHealth about three years ago asking for a proposal. Their timing coincided with a major software overhaul at the healthcare organization.
The scenario was simple, if somewhat daunting: The jail houses 26,000 to 30,000 inmates each year, which works out to around 150 to 200 each day. Each new inmate has to go through an intake process conducted by a healthcare professional. And thus begins the inmate's encounter with the healthcare system.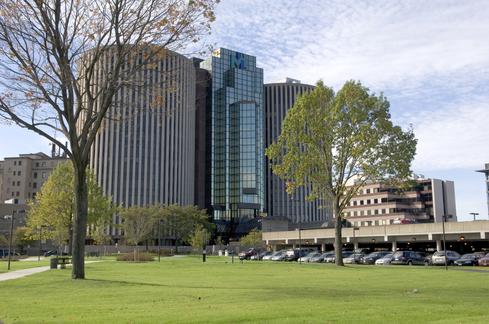 To make the overall heathcare processes at the facility go smoothly, Weir-Boylan said that they immediately saw the need for two changes. The first was a change to the physical infrastructure -- modern imaging and diagnostic equipment was necessary. The second change was in process: The jail was running its infirmary on paper records, and MetroHealth executives felt that a move to electronic health records would improve many things.
"We have Epic here at MetroHealth, and we really wanted to integrate into that system," said Weir-Boylan. "We wanted to be using it for outpatient services and medication, and use it from the hospital side so we could even track the inmates as they moved from cell to cell to make sure that their care delivery remained constant," she said. In addition, integration with the hospital's Epic system would make it easier to integrate the patient into the community's healthcare system after release. "When [inmates] get their healthcare on the outside, in the 'real world,' they most likely come to Metro anyway," Weir-Boylan explained.
The Cost Of Healthcare
Reichert said that better care for inmates was a primary goal of the project, but it wasn't the only one. "One of the things the county wanted to do was reduce their cost," he said. "When a prisoner came to have services at our facility, normally it would require two deputies plus a car for a minimum of four hours. That was their benchmark. We looked to eliminate all of that and the significant cost to the county, and provide ultimately better, more consistent care for the continuum of the patient's life in Cleveland."
[ IBM's Watson gains its own healthcare superpowers. Read IBM, Merge Healthcare Plans: Giving Watson The Gift Of Sight. ]
Cost savings came from more than merely eliminating travel and escort dollars, Weir-Boylan said. She pointed out that putting records into the Epic system ultimately saved time at the hospital and the jail. "The inmates are, unfortunately, not always one-timers. If they're 'frequent fliers' at the jail currently, they might give us fictitious names or fictitious histories, and intake would take five times as long,
[Story continues on Page 2: Piecing the puzzle together.]
because they had no previous history. It was really important to capture [information] at intake time, so if they did return it would only take a few minutes to pull the information up."
Even if the patient didn't come back to the system as an inmate, there were time savings to be realized. "We designed it so that if they come here, or actually come to any of the hospitals in Cleveland that also use Epic, they would at least have the assessment and intake records available," Weir-Boylan said. "Upon their release, we knew that almost 50% of the inmates, when we put them in the Epic system, were already MetroHealth patients."
Modular Integration
Putting the system together to meet the jail's needs involved off-the-shelf software used in very particular ways. "Epic is built on modules," according to Reichert. "They did not have a module specifically for a jail population." He explained that in order to make the system work, "We had to take bits and pieces from different modules. In the jail, they have an infirmary that's like a regular intake process. They have people who are only there for an hour or two, so it's more like an ambulatory care process. And then they have people who may have to be there intermittently, kind of like an [emergency department], so we had to take bits and pieces of each module to design and make it effective."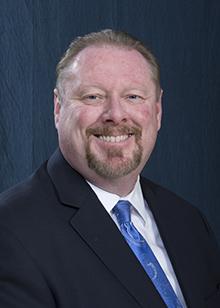 According to Reichert and Weir-Boylan, the jail integration project happened simultaneously with an even larger software push throughout the MetroHealth System. "Through this nine-month implementation, we did an Epic upgrade," Reichert said. "We also implemented Epic's hospital billing system, their OR system, their anesthesia system, their registration system, as well as some new reporting tools. We also implemented the new lab system. So, there was pretty much all hands on deck to make this happen."
Why upgrade and implement all this software at the same time? Reichert explained that it was a mixture of planning and coincidence. "We've been an Epic client since 1998, and we've rolled out modules throughout the years. We made the conscious decision to go Enterprise Epic, which means we buy everything they sell," he said. "In doing that, we identified some projects, particularly billing and OR, where we needed to move sooner rather than later."
On the billing side, the organization was using a 30-year-old system from Siemens, according to Reichert. "We either had to upgrade Siemens or move to Epic," he said. "Through that process was when the jail project came up." From that point, it was a question of resources. "We had to evaluate to see if we had the resources to make it happen, and we were able to, with Epic's help. They were helping with the other implementations as well -- we weren't doing it on our own," he said.
Moving Forward
With the jail project now in the "success" category, we asked whether MetroHealth had plans to expand on the work that had been done for the project. Weir-Boylan and Reichert each said yes, though their answers went in slightly different directions.
Reichert began with a look at where they might go next within the organization. "For the jail, specifically, the next road we want to go down is telehealth. We're piloting telehealth right now with the jail for psychiatry, but it would be nice to have telehealth for all disciplines through Epic," he said. "That's the next big thing, and it's not just the jail -- we're looking at it enterprise-wide."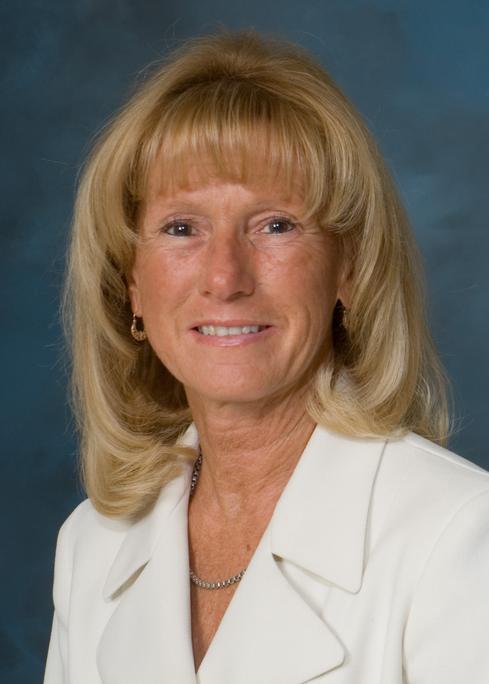 Weir-Boylan is looking to the broader community for next steps. She noted that many of the inmates, male and female, are parents, and some of the women coming in are pregnant. "Being able to support the re-entry program is important for us," she said. "We want to make sure that we're not just taking care of the inmate, we're extending that out to the family, and hopefully they can turn things around, at least from a health perspective."
Lessons learned in the jail program are already being applied to the wider community, and Weir-Boylan said she sees that continuing into the future.
"As a county-run hospital, one of the things we constantly look at is: How can we better serve the citizens of Cleveland, Ohio? There are many aspects to that. All the dots aren't necessarily connected, but we're trying to connect them," she said. "We have 11 sites now where we're going in and taking care of the children in the schools for things like immunizations. That can have a dramatic impact because, in some cases, especially in the low-income areas, people have trouble affording or getting to a physician. Now, we're coming to them through the schools, and if they show up at the hospital or one of our doctors' offices or clinics, their information is already there and we can give them better treatment."
Curtis Franklin Jr. is Senior Analyst at Omdia, focusing on enterprise security management. Curtis has been writing about technologies and products in computing and networking since the early 1980s. He has been on staff and contributed to technology-industry publications ... View Full Bio
We welcome your comments on this topic on our social media channels, or
[contact us directly]
with questions about the site.