Wearable Tech: 5 Healthcare Wins
While most businesses still view wearable computers as little more than toys, healthcare has embraced them. Check out these interesting examples.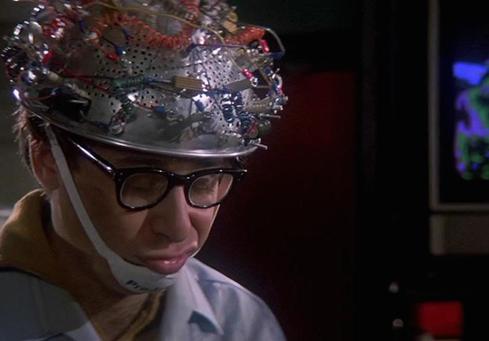 Wearable computing technology is nothing new in the movies; think James Bond watches or -- okay, this is a stretch -- the wired colander brain scanner Rick Moranis wore in Ghostbusters. But in the real world, wearable tech has not made much of a dent yet with consumers or business. The exception is the healthcare industry, where wearable devices, particularly Google Glass, seem to have found their first enthusiastic home.
Today's wearable tech movement got its start with Nike+ technology, which began as sensors in running shoes designed to track performance. That was in 2006, when Nike and Apple teamed up on the first killer collaboration for a wearable technology, the Nike+iPod Sport Kit.
So it should come as no surprise that fitness is where the wearables sector did most of its early growing, with occasional forays into vests and jackets that contained torn-down laptops connected to heads up display goggles -- and the truly unfortunate keyboard pants.
Then Google came out of left field with Google Glass, slightly cumbersome-looking eyewear that functions as a wearable computer when paired with a smartphone that has a reliable cellular connection to the Internet.
While late-night talk-show hosts made comic hay with nerd jokes, Google couldn't keep the developer-and-press-only Glass in stock, even at $1,500 a pop for a very early beta product. That's because developers and entrepreneurs appreciated the potential of having an augmented reality display available while you were doing your job -- be it as a field technician accessing an online repair manual or a doctor calling up a patient's record during an exam. Explore our slideshow to see five innovative ways healthcare is using Google Glass and other wearable tech.
Image credit: gbfans.com
Rodney Brown is a veteran of both the newspaper world and the retail management world. Having held nearly every job a newspaper has, from selling advertising to running the presses, he truly has been an ink-stained wretch. Now, with the web, he is pixel-stained. He cut his ... View Full Bio
We welcome your comments on this topic on our social media channels, or
[contact us directly]
with questions about the site.