Technology Declares War On Cancer
Cancer will cause more than half a million deaths in the US this year. Here's how smart pills, IBM Watson, customized treatments, and even social media are helping patients fight for their health.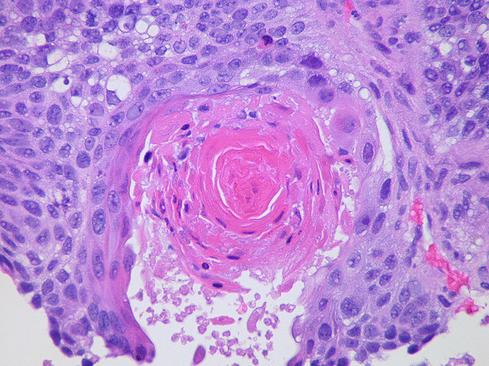 From simple apps to sophisticated solutions, technology plays an increasingly important role in diagnosing and treating cancer.
For decades, pharmaceutical companies have invested heavily in IT, using these systems to push their research and development teams to earlier discoveries in the quest for new cures. Now, less expensive -- yet even more powerful -- tools are providing healthcare professionals, patients, and the general public with ways to join the fray against a disease expected to kill an estimated 585,720 people in the United States this year.
Advances in gene sequencing and genomics have reduced the cost of research and treatment, speeding time to market and improving outcomes. The growing number of options is helping healthcare providers create more affordable personalized treatment plans, based on factors such as the type of cancer, size and age of growth, and the patient's medical history.
Personalization is at the core of a synthetic biology skunkworks project that Autodesk is undertaking. Led by Andrew Hessel, a team of designers, scientists, and programmers hopes to build hardware and software that makes it easier to design and fabricate living things, even human organs, according to BusinessWeek. Because each cancer tumor has its own DNA, Hessel wants to create tools that "synthesize viruses that will attack only cells carrying specific genetic markers," he told BusinessWeek. And because each medicine would be designed specifically for each patient, the US Food and Drug Administration would not need to get involved, Hessel noted, simplifying the process and making it accessible to non-pharmaceutical and non-medical organizations.
Testing is becoming more accessible, too, thanks to "smart" pills. Tiny cameras disguised as caplets replace uncomfortable procedures such as colonoscopies. Wirelessly transmitting data, these miniature devices don't require sedation, eliminating down time and loss of productivity in addition to increasing compliance with doctors' orders.
The cancer community is enjoying better collaboration via more traditional methods, too. Practitioner-oriented social media simplifies communication between researchers, physicians, oncologists, and pharmaceutical professionals, removing old barriers and letting caregivers educate themselves on powerful new tools and treatments available for patients. Venture-capital-funded startup SharePractice, for example, melds the diagnoses, medication, and dosage information of an Epocrates-like app with the crowd knowledge of Yelp and the social media features of Doximity, said founder Dr. Andrew Brandeis, in an interview.
Launched in November 2013, the community has about 5,000 members, he said. They include physicians and nurses, as well as nutritionists, pharmacists, acupuncturists, chiropractors, and other professionals charged with taking care of patients' health, including those fighting cancer.
"Everyone's talking about evidence-based medicine. We're an experience-based medicine," said Brandeis. "Most of these other social networks for doctors are not clinical reference tools; they're forums that only let doctors in. The same question gets repeated every few weeks. There's no good way of structuring their knowledge. In SharePractice, you just share [a question] and the treatment protocols are listed right there: Here are the protocols and here are the rankings of the protocols but if what you're familiar with is not there, you can add it. SharePractice gives clinical value because the information we share is so easily searched, it's structured, and it has the information you need to write a prescription for your patient."
Computers are breaking new ground, too. From miniscule computers developed by the Weizmann Institute of Science to advances in genomics, scientists are shrinking devices' sizes and expanding computers' capabilities to combat cancer's reach. Take a look at the innovative solutions we've found by clicking through our slideshow.
Do you know of other technological resources available to healthcare providers and patients in the war against cancer? Share your experiences in the comments section.
Alison Diana has written about technology and business for more than 20 years. She was editor, contributors, at Internet Evolution; editor-in-chief of 21st Century IT; and managing editor, sections, at CRN. She has also written for eWeek, Baseline Magazine, Redmond Channel ... View Full Bio
We welcome your comments on this topic on our social media channels, or
[contact us directly]
with questions about the site.