According to Wirepas CEO Teppo Hemia, technology should not exist simply for the sake of technology, and that is why Wirepas wants to create products to solve specific business needs. The new NINA-B1 module is one such product that aims to help a number of various verticals with their IoT deployments.
The Finland-based startup said on Monday that it has partnered with Switzerland-based u-blox to develop the NINA-B1. The B1 is a small, low-energy Bluetooth module meant to offer decentralized radio communications for IoT applications. The companies' goal was to devise a solution that can scale up infinitely, while being easy for enterprise customers to install, use, and manage.
"The NINA-B1 in combination with the Wirepas Connectivity software enables short time to market for easy-to-install, large-scale, decentralized industrial IoT applications in segments such as lighting, sensor, asset tracking and beacons," says u-blox's Hakan Svegerud, head of product strategy, short-range radio, in a prepared statement.
The NINA-B1 includes a Cortex M4 MCU clocked at 64 MHz with 512kB flash and 64kB RAM. Wirepas claims it offers best-in-class capacity for customer applications running on top of the Bluetooth low energy stack using an SDK from Nordic Semiconductor or ARM mbed.
The NINA-B1 includes a serial port, and GATT services are pre-flashed. Interfaces such as SPI, I2C, and I2S are also available. The module uses Bluetooth version 4.2 for the lowest power consumption possible and features a flexible antenna design. Moreover, it offers IoT customers flexible software options, and will offer over-the-air firmware upgrades down the road.
Two versions are available. The NINA-B111 measures 10 by 10.6 by 2.2mm with an antenna pin, while the NINA-B112 measures 10 by 14 by 3.8mm with an antenna built in. The PIFA antenna built into the B112 has a range of more than 300m. The companies have certified the module to work with a long list of external antennas.
[See 6 Barriers to IoT Data Flow.]
Perhaps most interesting is that a string of NINA-B1s can, in effect, create their own mesh network because each is its own smart router. The NINA-B1 allows companies to deploy them without dedicated repeaters to move the signal.
Last, the module offers several security options, including 128-bit AES encryption and Bluetooth Low Energy secure connections.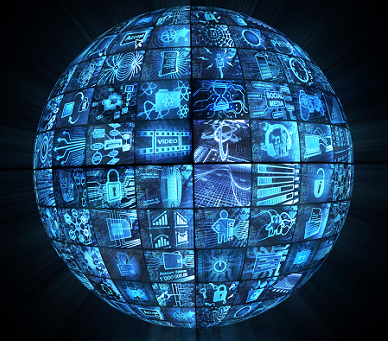 Wirepas and u-blox say they believe the NINA-B1 will be ideal for several different applications, such as healthcare, connected buildings, manufacturing, and telematics.
An evaluation kit is available from u-blox. The kit includes a module on an evaluation board with built-in debugging capabilities. It also offers a blueprint to show how the module can be used with sensors, LEDs, and buttons.