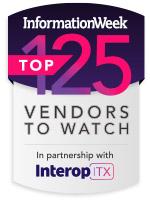 Digital businesses such as Uber and Airbnb are built to leverage data, and these frequently cited examples of modern digital business success are companies so many others want to emulate. But working with vast streams of messy data can be a challenge for enterprise organizations, and it's only getting tougher as more data is created and collected.
Business users want to be able to use this data to get a clear picture of customers, products, and more, but in order to do so that data must be managed across multiple systems -- systems that aren't necessarily compatible. These systems don't look at data in the same way. That's why data management is so important to enterprise companies and to their IT organizations.
Gartner defines master data management as a technology-enabled discipline in which business and IT work together to ensure the uniformity, accuracy, stewardship, semantic consistency, and accountability of the enterprise's official shared master data assets.
The technology that implements such a discipline are MDM platforms. Such systems must be able to enable delivery of a single customer view to all stakeholders. These systems must support ongoing data stewardship and governance requirements through workflow-based monitoring and corrective actions.
Demand and the market for these solutions are growing, according to Forrester Research.
"The market is growing because more enterprise architecture (EA) professionals see MDM as a way to address their top challenges," Forrester said in The Forrester Wave: Master Data Management, Q1 2016 report (available for free from an included vendor here) released in March 2016. "This market growth is largely due to EA pros' increasing trust in MDM providers to act as strategic partners, advising them on top data decisions."
Forrester also notes that as older technology becomes outdated and less effective, improved cloud, big data, and security capabilities will dictate which providers will lead the MDM pack.
These data management offerings are designed to fulfill several enterprise needs, but the overall goal is to bring data harmony to federated ecosystem chaos, Forrester said.
"The number one challenge for business decision-makers is the lack of business competency to deal with data that is messy, diverse, or large," Forrester said in its report. "One way to meet this data challenge is by implementing a master data management tool."
Forrester said that 85% of decision-makers say their firms will use an MDM tool this year. (Forrester's numbers are based on the firm's Global Business Technographics Data And Analytics Survey, 2015, an online survey fielded between January and March of 2015 of 3,005 business and technology decision-makers at companies with 100 or more employees in the US, UK, Australia, Brazil, Canada, China, France, Germany, India, and New Zealand.)
The increase in enterprise organizations using the cloud or hybrid cloud environments means that MDM solutions today need to support data in the cloud.
[See Data Outliers: 10 Ways To Prevent Big Data Damage.]
Some enterprises also plan to consume their MDM from the cloud. Forrester said that over half of the decision-makers polled said that their firms will increase MDM-as-a-service in the coming year.
Who are some of the vendors that these customers will turn to for master data management and other data management solutions? Here's a list of 25 data management companies, old and new, big and small, in alphabetical order, that can help organizations wrangle their data in an increasingly complex environment.
25 Data Management Vendors to Watch
Twitter: @alation
Alation is a newer company offering cloud-based data services designed to centralize knowledge about a company's data and how to use it.
Twitter: @ataccama
Ataccama combines data quality, master data management, and data governance in a single EIM technology platform for operational, analytical, and big data deployments.
Twitter: @atscaleinc
AtScale offers technology to enable familiar BI tools to query data stored in Hadoop.
Twitter: @Cloudera
Cloudera is one of three major Hadoop distribution companies. It offers its own stack of open source big data management and analytics technologies for enterprises. Intel holds a big stake in the company.
Twitter: @collibra
Collibra offers organizations help with automating data management processes that work with data quality initiatives, master data management, and metadata management.
Twitter: @Confluentinc
Incubated inside of LinkedIn, Confluent is the creator and distributor of Apache Kafka -- a real-time big data technology serving as a messaging system that enables complex data and application environments.
Twitter: @databricks
Databricks is the main distributor of Apache Spark, the open source big data technology that many view as the operating system that has accelerated big data analytics adoption within enterprises. Spark speeds up big data operations and enables real-time data.
Twitter: @boomi
Boomi is a business unit within Dell, added via a 2010 acquisition, that specializes in cloud-based integration, API management, and master data management.
Twitter: @hortonworks
Hortonworks is one of three major Hadoop distribution vendors, and is the force behind the ODPi (Open Data Platform initiative). Some of its initial funding came from Hadoop incubator company Yahoo.
Twitter: @informatica
Informatica has an entire product portfolio focused on data integration, including ETL, cloud data integration, data quality, data replication, data virtualization, and master data management.
Twitter: @infobldrs
Information Builders is known for its business intelligence and analytics technology, but it also offers the iWay master data management suite tool set.
Twitter: @LookerData
Looker is another business intelligence type of startup that helps companies get a handle on their data and analytics.
Twitter: @MapR
MapR is one of three major Hadoop distribution companies. The company offers its own stack of open source big data components for enterprises.
Twitter: @MarkLogic
MarkLogic is a NoSQL database vendor that pitches itself as the world's best database for integrating data from silos. Maybe that's why it is the database eventually chosen as the foundation for the Healthcare.gov project and website that integrate data from multiple government agencies and organizations.
Twitter: @MongoDB
MongoDB is the distribution company for the extremely popular open source NoSQL database of the same name. Customers include Facebook, Expedia, and eBay.
Twitter: @orchestramdm
Orchestra Networks offers solutions including data governance, taxonomy management, and master data management.
Twitter: @ProfiseeMDM
Profisee sells a MDM multi-domain platform software based on the Microsoft .NET environment and Microsoft Master Data Services.
Twitter: @reltio
Reltio is a smaller vendor offering a cloud-based service to master and integrate data from enterprise applications, third-party data feeds, and social media.
Twitter: @SAPMDMgroup
SAP's Master Data Governance software is designed to consolidate and centrally govern master data to ensure data quality and consistency across the enterprise.
Twitter: @SASDataMGMT
SAS is well known as an analytics giant, and it also offers a master data management solution to help organizations prepare and manage both traditional and big data sources.
Twitter: @SoftwareAG
SoftwareAG offers webMethods OneData as its master data management platform, providing multi-domain MDM and a process-driven approach.
Twitter: @Talend
Talend's Unified Platform vision includes multi-domain MDM and data quality and integration capabilities. The company has roots in open source.
Twitter: @Teradata
Teradata is known for its analytics platforms. The company also offers master data management services.
Twitter: @TIBCO
TIBCO offers integration, analytics, and events-processing software for enterprises and other organizations.
Twitter: @Verato_Software
Verato offers a cloud-based platform designed to maintain clean identity data across multiple data systems, ensures that new data entering the system is accurate, and links records across systems and within and across enterprises.