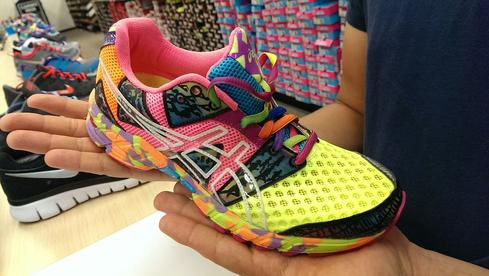 9 Reasons Why Personalized Marketing Still Isn't Accurate
(Click image for larger view and slideshow.)
For IT leaders to succeed in organizations that prioritize sales and marketing, it's important to think like marketers and even to make friends with the chief marketing officer. Doing so can drive revenue and add value for the overall business. It can also elevate the profile of IT within the overall business.
One of the key roles for CIOs and IT leaders to play in helping sales and marketing is in the evaluation, deployment, maintenance, and support of an essential tool, CRM lead management applications. These tools for both business-to-business and business-to-consumer marketing take data from multiple sources, and then qualify, score, nurture, augment, and prioritize leads for sales organizations.
IT leaders say their organizations are targeting more investment on the analytics piece of CRM lead management tools. That's according to Gartner's most recent Magic Quadrant report for CRM Lead Management.
Gartner's fifth edition of this report looks at 17 vendors offering discrete applications and integrated packages in this area. The company defines CRM lead management applications as primarily supporting the sale of "considered" purchases.
A considered purchase is one that represent a significant investment by the customer or one that is a particularly complex solution, and so causes the customer to do more research.
Big trends in the market CRM lead management solutions market this year include a stronger focus on ease of use, redesigned UIs, and integration with other applications, Gartner said in the report. Gartner also said there is now a bigger emphasis on increasing collaboration between marketing and sales departments fostered through these CRM lead management products.
[Why are some organizations considering Hadoop? Read Hadoop Migration Pays Off for PRGX.]
Gartner said that the 155 reference customers surveyed for this year's report said the main challenges to lead management projects included:
a lack of alignment in marketing, sales, and other customer-facing departments (58%)
a lack of sufficient resources or time within the marketing department (48%)
the integration of lead management with other applications or business processes (40%)
the measurement of business impact via analytics, BI tools, or KPIs (33%)
Gartner Magic Quadrant reports rank vendors along two axes. The Y axis (vertical) shows the vendor's ability to execute. Vendors who score high in this measure wind up higher on this axis.
The X axis (horizontal) shows the vendor's completeness of vision. Vendors who rank high on this axis are further to the right on the chart. Vendors who rank high on both axes end up in the Leader quadrant.
Vendors who rank high in ability to execute, but not in completeness of vision, end up in the Challengers quadrant. Vendors who rank high in completeness of vision, but not in ability to execute, end up in the Visionaries quadrant. That one is empty in this report, because no vendor fit those criteria.
Only three vendors made it into the Leaders square of the Magic Quadrant -- Oracle, Marketo, and IBM, in that order.
Oracle's top spot in the Leaders square is due to the company's Eloqua offering, which Gartner says displays:
a breadth of features for lead management and B2B marketing
an extensive ecosystem of technology and service providers
an ability to draw on other assets in the Oracle Marketing Cloud portfolio
Oracle has acquired a number of other companies to supplement its technology including BlueKai, Datalogix, and Responsys. Gartner further cited Oracle's global presence and its 400 technology service partners as strengths for the company's solution.
However, it said that Eloqua's complexity yielded lower than average scores from reference customers in terms of ease of deployment, resource requirements, and integration with other applications.
Gartner ranked Marketo just below and to the left of Oracle in the Leaders square. This company, acquired by Vista Equity Partners in August 2016, impressed Gartner with its marketing automation and lead management functionality, revenue growth, market vision, and roadmap.
Its solutions offer integrations with several other platforms, such as Facebook, LinkedIn, Microsoft Dynamics CRM, Salesforce, and Twitter. But Gartner warned that it is unclear how the recent acquisition will impact Marketo's product directions.
IBM is the final Leader in the square and is the lowest and furthest to the left. The company offers lead management capabilities through the IBM Marketing Cloud and IBM Marketing Software that include IBM Silverpop Engage (from a 2014 acquisition). Silverpop provides much of the core functionality for IBM's lead management capabilities.
Strengths include product depth, support for complex needs, and a strong portfolio of analytics solutions. But Gartner cautions that customers get confused about what components of IBM products they need.
This complexity is definitely a downside. These IBM solutions lacked cohesiveness in their deployment options, from multi-tenant SaaS, to hosted, to on-premises. "The mix of deployment models and different editions is more complex than with other leading vendors," Gartner said.
This year's Challengers square included Salesforce, Adobe, and HubSpot.
Salesforce earned inclusion in the Challengers square based on Gartner's assessment of its Pardot product and Salesforce's large presence in the CRM and SFA markets. New product improvements include connectors to Gmail and Microsoft Outlook and an easier-to-use user interface.
The changes won Pardot above average scores for ease of use and number of resources required to run, Gartner said. Gartner cautioned that this solution offers limited advanced functionality, and also said that it lacks integration with systems from other vendors.
Adobe Campaign's multidimensional segmentation, campaign creation and orchestration, real-time interaction, and reporting capabilities won it high marks from Gartner in terms of product breadth. It also won praise for enhancements such as improved cross-channel support and product recommendations. Cautions included cost, lower-than-average scores for ease of use, and limited vision and product roadmap.
HubSpot's lead management and marketing automation product is targeted at SMBs, but it is also deployed by business units and line-of-business leaders. The company's email and social media marketing integrates with more than 40 third-party applications, including Google Calendar, Salesforce Sales Cloud, and SurveyMonkey. Yet it received lower-than-average scores on predictive analytics and lead scoring.
Gartner's Niche Players square was the most crowded, at 11 vendors. They included bpmonline, Pegasystems, SugarCRM, CRMNEXT, Microsoft (for its Dynamics Marketing product), Act-On, CallidusCloud, MMIT, Zoho, Impartner, and Salesfusion.