Everybody knows automation improves efficiency, which tends to be a euphemism for eliminating jobs. It isn't often that you run across a software company saying it will save jobs.
Enlighten Software claims its performance-management tools help companies avoid outsourcing. One of its customers is Peter Mullins, an executive general manager at SAI Global, a large business services firm in Australia.
Mullins says he has staved off outsourcing by using Enlighten. In fact, he's had to hire more people since he installed it.
"Offshoring is weak management," Mullins said. "Sending something to India doesn't magically make it good when the processes are broken."
[Are you due for a raise in 2014? See IT Jobs Outlook: Salary, Training Spending Rise.]
Mullins knows something about outsourcing. He previously worked for Unisys, which operated back offices for companies. Mullins says that on a high level, companies often fail to understand a process well before they outsource it. He says that they come in and measure the work needed. They find that a task should perhaps require 1,000 hours of time a week, and a department is spending 2,000 hours on it. They then decide to move the process offshore, looking to save 40% of their costs by reducing labor prices.
"That's absolutely true, you can get 40%," says Mullins. "But there's a bigger prize to be won if you get your model optimized before you move offshore."
At SAI Global, Mullins' unit runs mortgage settlements for large banks. He deployed Enlighten to find ways to improve back office performance. In effect, he's been able to analyze the way employees work. He is able to use its analytics tools to measure productivity at the department level and then at the team level. He then posts the data, "shining an information light on the back office," he said. Such tools show who are the best performers and who are lagging. "People performing well love it, your bottom quartile hate it," he says.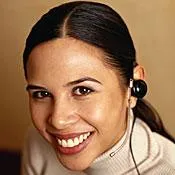 Mullins says the point is not to use the tool as a club, but as a coaching opportunity, to drive continued performance improvements, and to figure out what kinds of training and mentoring would help specific employees. SAI's managers take the data from Enlighten and use it in their meetings with employees. He says the tool allows his managers to manage.
Mullin says he has driven 40% improvement without outsourcing. It hasn't come without cuts: Employees who cannot improve have left or had to be let go. But overall, he says SAI has had "a very happy outcome." SAI has improved its operations, and its market share has jumped from nearly 22% to more than 50% of Australia's market for mortgage settlements.
"We are growing faster than our productivity improvement," he said. That's meant he's had to hire about 300 people.
It's not easy to get this kind of performance. Enlighten's co-CEO Tony Tregurtha says an installation typically takes months and costs several million dollars. But there is a clear and measurable return on that investment. Mullins said his project cost "a number of millions" to roll out, but paid for itself in less than eight months.
Massimo Russo, a senior partner and managing director at Boston Consulting Group, said that tools like Enlighten fit into a trend towards real-time analytics. Companies are turning to such tools to gain insight into customers and employees. A tool like Enlighten means "you can do real-time mentoring of employees," he said.
He expects to see companies consider things like measuring employee sentiment through email metadata. "What if you can measure engagement on certain themes? The CEO says something and you can use email metadata to get positive versus negative sentiment among employees," Russo said. He said companies would have to step carefully here, because of the obvious trust issues it could create. But he said that there would be ways to do this sensitively.
Michael Fitzgerald writes about the power of ideas and the people who bring them to bear on business, technology, and culture.
You can use distributed databases without putting your company's crown jewels at risk. Here's how. Also in the Data Scatter issue of InformationWeek: A wild-card team member with a different skill set can help provide an outside perspective that might turn big data into business innovation. (Free registration required.)