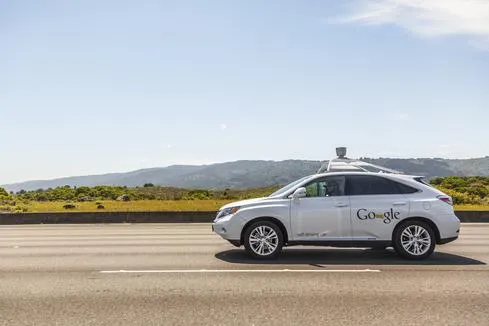 Google, Tesla, Nissan: 6 Self-Driving Vehicles Cruising Our Way
(Click image for larger view and slideshow.)
Amazon Web Services has announced that it will build a wind farm in rural Paulding County, Ohio, to generate 320,000 megawatt hours of electricity a year, starting in May 2017, to power its cloud data centers.
It's building three data centers in Hilliard, Dublin, and New Albany, Ohio, and building two fulfillment centers in Etna and Obetz, Ohio, all suburbs of Ohio's capital, Columbus. The fulfillment and data centers will receive power only indirectly from the wind farm, which is hundreds of miles away.
The electricity generated will be plugged into the Ohio grid, offsetting the state's energy suppliers' need to generate that amount of power through their predominantly coal-fired generators. Paulding County is in northwest Ohio, the county seat, Paulding, is a village of 3,544. The Paulding wind farm, dubbed Amazon US Central, will be constructed by EDP Renewables.
The wind farm, announced November 19, is another step for Amazon toward keeping its pledge to generate renewable energy for use in all its cloud data centers. AWS also has a long-term power-purchase agreement with what will be the Amazon Fowler Ridge wind farm that the Pattern Energy Group is constructing across the border in Benton County, Indiana. The Indiana farm is expected to start generating 500,000 megawatt hours a year in January of 2016.
[Want to learn more about data center energy consumption? See Data Centers Slash Energy Usage.]
In June, Amazon announced Amazon Solar Farm US East in Virginia, scheduled to generate 170,000 megawatt hours of power annually. It operates its largest data center complex in Ashburn, Va. It followed up that move in July by announcing Amazon Wind Farm US East in North Carolina, which is expected to generate 670,000 megawatts of power annually.
It's already declared that its US West region in Oregon, which is different from its US West region in Northern California, is receiving renewable energy, although it didn't specify what type. It's close to the Columbia River basin's hydroelectric power. AWS GovCloud, also based in data centers in Oregon, is "carbon-neutral," as is its Frankfurt, Germany, facility.
But AWS acknowledges that it still has a way to go. "As of April 2015, approximately 25% of the power consumed by our global infrastructure comes from renewable energy sources. By the end of 2016, we intend to reach 40%," Amazon said in a statement on its sustainable-energy policy.
Amazon's is one of several data center builders that's trying to stay in step with Facebook and Apple, which have pledged to base their cloud operations on renewable energy sources. Google and Microsoft have also taken the pledge.
Google said in a statement earlier this year, "We're currently using renewable energy to power 37% of our operations and expect this to increase significantly in the next two years. In fact, we commit to tripling our purchases of renewable energy by 2025." It also said it will try to buy green power near its data centers.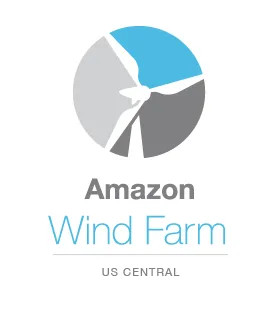 Amazon said a large-scale cloud provider can achieve a server utilization rate of 64% compared to 15% for the typical on-premises server, "which means when companies move to the cloud, they typically provision fewer than one-fourth of the servers than they would on-premises."
It estimates that its modern data centers are at least 29% more efficient in the amount of power they need for the same amount of work than an enterprise data center.
Still, some have questioned the impact of cloud computing on energy consumption. For example, in 2012, Greenpeace International in the Netherlands published a report titled "How Green Is Your Cloud?"
More recently, shortly after Amazon announced its new Ohio data centers in May, critics questioned whether Amazon was anywhere near its goal to run its cloud data centers with renewable energy. "Given that Ohio's electricity grid is powered predominantly by coal, current and potential customers of AWS have to wonder how the Ohio growth fits into AWS's commitment to power the data centers with 100% renewable energy," wrote David Pomerantz for CleanTechnica, a website devoted to making technology use non-polluting, on June 25.
In a related move, as of June 1 Amazon has been collecting sales tax from its customers in Ohio, which it still doesn't do in 24 states. AWS has resisted sales tax collection in many states, but agrees to the collect taxes in states where it builds data centers, renewable power generation plants, and distribution facilities. Washington State, California, Virginia, and New York were among the first to persuade Amazon to collect the tax, a boon for state receipts.
Ohio is the 26th state to join Amazon's tax collection ranks. Next in 2016 will be South Carolina, where Amazon is building distribution facilities, according to the Wall Street Journal.
New deadline of Dec. 18, 2015 Be a part of the prestigious InformationWeek Elite 100! Time is running out to submit your company's application by Dec. 18, 2015. Go to our 2016 registration page: InformationWeek's Elite 100 list for 2016.