Amazon Web Services might be viewed as nibbling around the edges of the enterprise, hoping to snare a few developers and IT managers into using new cloud services, except for one thing: the fastest growing AWS service is its database system designed for the cloud.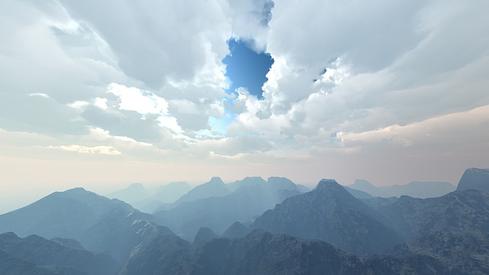 By focusing on database services, AWS has opened a door to legacy systems that populate many enterprise data centers. AWS CTO Werner Vogels made it clear in an interview that this focus was by no means incidental. Traditional enterprise software used to be sold through upfront licensing that required full payment, regardless of whether the customer actually used the software or not.
When it comes to feeling trapped in a lifetime license, "I've been on the receiving end," he said in an interview at ReInvent in Las Vegas on Dec. 1.
"As CTO of Amazon, I bought traditional, third party software, which didn't have the customer-centric approach that we want. When I bought databases, we tried to anticipate five years of usage and put it into the license," he said.
"It's very hard to anticipate that far out. We would buy 25-30% more license than we needed at the time," he added.
AWS executives suspected that there was a market for a database service that would be charged for based on hours of use and level of use. They not only authorized the development of a multi-server version of MySQL that could be scaled out to many users, they added sophisticated migration tools, such as AWS Application Discovery Service and AWS Database Migration Service, to help wary customers execute the move.
InformationWeek met with Stephen Orban, head of enterprise strategy at AWS, during the recent ReInvent to discuss that approach further. By his own description, it's his job to see that barriers to the cloud are minimized for the enterprise and migrations increased.
Want to learn more about an AWS migration service? See AWS Discovery Service Aims To Ease Legacy Migration Pain.
Orban said AWS has as professional service consulting group to help customers with migrations but it's not looking to make that group a much larger organization. On the contrary, it advises customers on what AWS has already learned, what constitutes best practices and how AWS can provide oversight of the move. But AWS consultants don't rush in for a long engagement.
"By and large, the customer and third party partners do the work," Orban said in the interview. In a major migration, which might involve 5,000 application workloads, they would likely be 50 technologists involved with only five of them provided by AWS. "The other 45 would be from the customer and our partners.
Such partners include firms such as Accenture, ClearScale, Cloud Technology Partners, Datapipe, Slalom or 2nd Watch.
Orban wrote a blog on the topic Nov. 1, outlining six migration strategies that add to an earlier migration classification effort by Gartner.
They include lift and shift, where an application is moved unchanged into the cloud, to replatforming (life, tinker and shift, he says), repurchasing, refactoring (re-architect and reengineer), retiring, or revisit (don't do anything with the enterprise workload at this time; revisit in the future).
Whichever option gets selected, Orban said it's AWS' goal "to equip the customer with the skills, knowledge and know-how so they can handle the migration."
There's currently a massive amount of migration work going on, he acknowledges, and says AWS has more work to do in supplying tools and automation to enable it.
AWS last May formalized some of its practices for commissioning partners as able to help do the work. It launched a Partner Competency program and a Partner Network of certified partners and provided training to meet the standards for people in the partner organizations. It's a sign of a maturing company and continued demand.
Amazon is spending more time on its partners in an effort "to help them see what we see in our customer base," Orban said.
"I'm a strong believer that every enterprise has the people they need to succeed in the cloud. They just have to enable them," he said.
There's never been a better time for IT staffers to obtain new skills that will have a bearing on the future. By learning how to use AWS artificial intelligence and machine learning services, they will bring those technologies into companies that haven't yet set them up or don't necessarily have the resources to set up on their own, he said.