EMC is acquiring a relatively small cloud service provider, Virtustream, for $1.2 billion to help it convert its storage, security, and other businesses into a set of cloud-delivered services. Virtustream will become the core of EMC's managed cloud services businesses.
Virtustream has technically advanced cloud software and managed services expertise, with a specialty hosting SAP applications, among other things. That expertise will be available to other EMC units in what EMC CEO and Chairman Joe Tucci calls the "EMC Federation of companies," including VMware. This federation also include EMC Mozy cloud backup, Pivotal's big data services, security services supplied by the RSA security division, EMC storage, and VMware compute and network virtualization.
"If you look at everything we're doing, in many cases the things we do need cloud services," said Tucci, during a teleconference announcing the acquisition Tuesday morning.
In managed services, which rivals such as Verizon Terremark, CenturyLink Savvis, and Rackspace specialize in delivering, the customer receives application optimization and operational expertise from the hosting service. It's a service with more human intervention and expert opinion offered by the supplier than that offered in the general-purpose, self-service cloud.
There's multiple areas of overlap between Virtustream (with data centers in Washington, D.C.; San Francisco; London; and the Netherlands) and EMC's 80%-owned subsidiary, VMware. VMware has its vCloud Air infrastructure-as-a-service in Santa Clara, Calif.; Las Vegas; Dallas; Sterling, Va.; Frankfurt, Germany; Slough, England; and Tokyo. In April, it opened a vCloud Air facility in Melbourne.
[ Want to see why InformationWeek called Virtustream "an upstart to watch?" See 6 Cloud Upstarts To Watch. ]
Virtustream was founded in 2009 and has a long history of partnership with SAP. It maintains a sales office in Walldorf, Germany, headquarters of SAP. The company has raised a total in $120 million in venture capital funding, with Intel an early investor in 2010. SAP led a $40 million round of investment in September 2013. The $1.2 billion purchase price represents a tenfold increase in six years in the value of the investor's funding. The acquisition is expected to close in the third quarter.
Virtustream provides managed SAP applications for Domino Sugar owner Florida Crystals, for example. CIO Don Whittington told InformationWeek that Virtustream runs the applications more economically than Florida Crystals could. A year ago, Virtustream partnered with Onapsis to provide automated scanning of SAP systems, whether on-premises or in the Virtustream cloud.
Both Virtustream and VMware offer basic IaaS with virtual machine self-provisioning and automated management. But Virtustream is more hypervisor-neutral, and it's oriented toward managed applications. Most of its business revolves around providing open source KVM and VMware ESX Server virtual machines to customers. VMware's vCloud Air is an ESX Server-based service only.
Virtustream looks for a different type of workload than VMware's vCloud Air does, said Virtustream cofounder and CEO Rodney Rogers. Virtustream's target "is a highly managed one" compared to the vCloud's emphasis on self-service and self-management, he said during Tuesday's teleconference.
The largest cloud suppliers, such as Amazon, Google, and Microsoft, emphasize customer self-provisioning and management. Virtustream has cut out a niche for itself helping companies optimize the operation of complex applications, such as SAP's.
"We squeeze more juice out of the compute host than any other supplier," Rogers said. "We attempt to be highly additive to what VMware software does," he added later.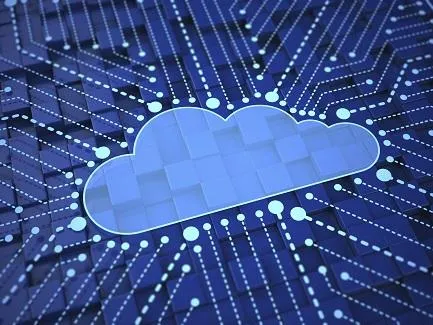 Gartner's recent 2015 Magic Quadrant for Infrastructure-as-a-Service placed Virtustream with Rackspace at the top of nine companies in the "niche players" quadrant. Virtustream had a less complete set of services than Rackspace, but ranked at the same level in terms of its ability to execute its cloud strategy.
Gartner's report on the service suppliers included this comment on Virtustream: "It does not have the resources to compete for all workloads against providers whose greater resources allow development of much broader product portfolios. Rather, it provides deep and differentiated capabilities in its focus areas."
Virtustream's founders, Rogers and Kevin Reid, come out of the consulting business, Adjoined Consulting. Both have experience in outsourcing, enterprise technology management "and application integration, one of the next hurdles that will determine which cloud vendors continue to attract workloads and which fall by the wayside," InformationWeek said about the pair in January 2014.
More so than other service providers, Virtustream is "better suited to implementations where an environment will be carefully and consultatively tuned for the needs of particular applications, rather than general-purpose environments," the Gartner report concluded.
"With the addition of Virtustream, we will be able to offer customers a comprehensive set of hybrid cloud offerings, including private, managed, and public cloud solutions," said Pat Gelsinger, CEO of VMware. "As we deliver vCloud Air to our customer base … Virtustream complements and expands our value proposition."
Virtustream, unlike vCloud Air, offers bare metal servers as well as IaaS and managed application hosting. It sells its cloud software, xStream, for installation on-premises if customers wish to use it in their data centers.
[Did you miss any of the InformationWeek Conference in Las Vegas last month? Don't worry: We have you covered. Check out what our speakers had to say and see tweets from the show. Let's keep the conversation going.]