Hudl, a unit of Agile Sports Technologies, offers a coach the chance to huddle with an individual player, review video, and have a conversation over what they see and how a player can improve.
The service is so useful that it's growing fast as an Amazon cloud-based company.
Hudl takes customer-generated video of practices, scrimmages, and games, and then loads all that data onto the Amazon cloud, where -- for a fee -- it can be analyzed, based on the rules and best practices of the sport in question. The video can be used to pull out highlights and annotate segments with coaching comments.
Notes can be added as audio, text, or lines and arrows on the video itself via telestrator. Statistics on individual players can be pulled out as well.
Coaches may attach comments and send them to a player's smartphone or tablet. Coaches can also upload amateur video of opposing teams or film from scouting reports for analysis. Athletes can use Hudl to send samples of their play to prospective colleges.
Founded in 2006 by CTO Brian Kaiser, now 33, and two other recent University of Nebraska graduates, Hudl has quickly grown to 450 employees. But this member of the startup set has never built a data center.
It does all its video upload, analysis, and storage on Amazon Web Services, in a move that Kaiser said was instrumental in allowing the company to grow as quickly as it has. In 2014, it garnered $30 million in revenues, mainly from high schools and colleges using its services. But every NFL team and 29 NBA teams find Hudl's video analysis a valuable tool as well, Kaiser said.
A Love of the Game
Football was the three founders' first love, and it was close cooperation with the coaching staff of the University of Nebraska Cornhuskers that gave the trio their start.
"I was computer science major. None of us were coaches. We knew technology and we knew sports -- from the outside," Kaiser recalled in a recent interview with InformationWeek.
"The Cornhusker's staff gave us hours of their time, what insights to look for in the video, what information was needed by coaches. It was the best insight we could have ever gotten" for how to build a digital system that supplemented what they were doing, recalled Kaiser during a break in the Amazon Summit 2016, July 13 in Santa Clara, Calif.
Kaiser visited the summit from Hudl's Lincoln, Neb., headquarters in order to be one of its featured speakers. The company received $72.5 million in funding in 2015, more than all the startups in the state received between 2011 and 2014.
The figure "was a whopper by Nebraska standards," according to The Wall Street Journal.
The service has gotten so popular that Hudl uploads 35 hours of video a minute from its customers during peaks in the active fall sports season, said Kaiser. It's being used by 45 million coaches and athletes at this time, he estimated.
Building in the Cloud
Needless to say, Hudl is a big user of Amazon S3 storage. It will pass 10PB of accumulated data later this year. S3 "is a rock. It's the most low-maintenance thing I've ever worked with. I haven't touched it in nine years," said Kaiser.
Due to the high rate at which the company sometimes amasses video, Kaiser asked S3 managers how often Hudl data transfers show up on their traffic counter during peak periods. "They said we don't show up at all on their load chart. We're nothing to them and that's reassuring," he said.
Meanwhile, Hudl keeps adding features to what customers can do with their video once it's uploaded. Hudl is trying to provide a platform on which an athlete's video can be isolated for viewing in slow motion and analysis in relation to everything going on around him or her.
The service is particular helpful for team sports with many players in motion on the field, such as football, basketball, and soccer.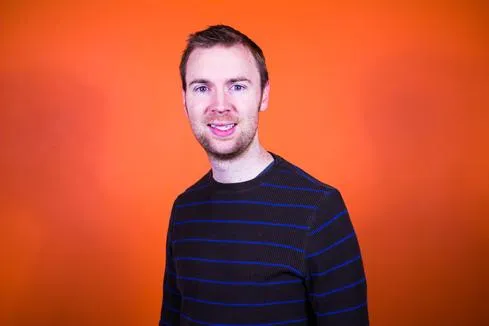 The English Premier League of soccer teams is another user. "We want to be able to explain the details of the game that are not necessarily evident. When he performed that cross, was it a good idea?" Kaiser was not an athlete on such teams himself but he was an avid tennis player in high school, he said.
[Where does S3 storage rank among AWS services? Read AWS S3, Data Transfer Among Its Most Popular Services: Report.]
The founders are trying to keep their product inexpensive enough to be used by budding athletes everywhere.
There's a limited free use of the upload and analysis service that would give a tennis, baseball, or golf player enough time to review and analyze his or her swing. The service can be purchased as different programs, such as Hudl Assist, Hudl Sideline, Hudl Technique, or Hudl Combine.
Clubs and youth services start at $99 and $299 a year. High school and college start at $800 to $2,400 a year, depending on the number of programs used. Professional teams can ask for custom tools and analysis features, and pay a higher rate.
"I think our kids were always ready and prepared for the next game. We beat two teams in the sectional semis and the sectional championship that should have beat us nine out of ten times," head coach A.C. Clouthier, of the Hawks girls' basketball team at Xavier High School is quoted on the Hudl website. Clouthier is a user of the cloud-based coaching program, Hudl Assist.
"We wouldn't have gone to state if it wasn't for (Hudl Assist). We won a lot of basketball games because of it," he added in comments on Hudl.com.