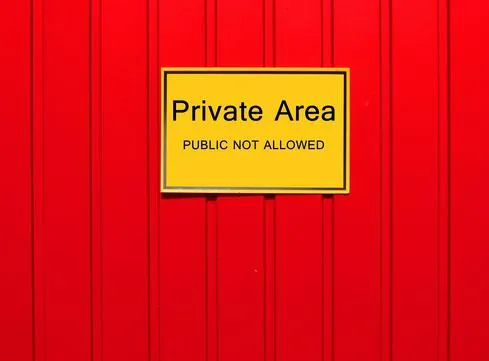 Cloud Vs. On-Premises: 6 Benefits Of Keeping Data Private
(Click image for larger view and slideshow.)
Microsoft and HP Enterprise appear to be reviving an historic partnership where the fortunes of one are intertwined with the fortunes of the other.
The two tech giants had a close working relationship when Windows and Windows Server started moving into the enterprise, with HP shipping hardware preloaded with Microsoft software. Now they may be forging a second alliance to keep both companies' prospects alive as customers start to focus on cloud computing.
Microsoft wants to do a better job of capturing enterprise cloud customers who are turning to Amazon Web Services. And HP Enterprise (HPE) would like to breathe new life into its role as a supplier to the enterprise.
As the enterprise adopts more cloud services, it needs fewer HP-produced servers. HP's PC and server business has been languishing. Revenue declined 9% in fiscal 2015. But what if some enterprises want an in-house, Microsoft-like cloud architecture for hybrid cloud computing? Microsoft has the architecture and has made it public, but it doesn't have a big-name supplier. That could be where HP comes in.
And if not that, HP would like a larger role with key enterprise service providers, such as cloud services, as they build new data centers. The Wall Street Journal reported Nov. 25 that HP has "redoubled its efforts to sell low-cost servers to cloud computing companies." Sales of such servers were one of its few bright spots, up five percent.
[The struggle is real. Read 8 Reasons IT Pros Hate the Cloud.]
Microsoft has purchased servers from Dell for many years, but Dell is in the process of executing a $67 billion deal to acquire EMC, which owns VMware -- Microsoft 's arch rival to supply virtualization and manage data centers for the enterprise. As a result, Microsoft may prefer to do more business with and strengthen a Dell rival.
During HP's fourth-quarter results announcement, Chairwoman Meg Whitman said: "Going forward Microsoft Azure will become a preferred public cloud partner. HPE will serve as a preferred provider of Microsoft infrastructure and services for its hybrid cloud offerings."
Neither Microsoft nor HP have disclosed any details about where a new cloud partnership might be concentrated, but the two have something in common. They're both members of the Open Compute Project, and Microsoft has contributed its Azure Cloud server design to OCP. By Microsoft's specification, a server for Azure is manufactured as a 12u rack unit to be either compute intensive or storage intensive, depending on what's required at the time. Four of the units will fill a single rack.
Bill Laing, corporate vice president of Microsoft's Server and Cloud Division, told the Open Compute Summit in early 2014 that such servers use 15% less power than data center servers and cost 40% less to produce.
HP joined the Open Compute Project in early 2015 and debuted a line of OCP-based Cloudline servers before the Open Compute Summit in San Jose last March. Neither party has said whether there's a Cloudline server in Azure's future, but stay tuned.
One area where the two companies don't agree is in the software stack. HP has been an early backer of the open source OpenStack cloud software project and offers its version of OpenStack in its Helion cloud. HP is phasing out its public cloud service, but will continue to offer managed cloud and private cloud services
Microsoft has a proprietary set of cloud software based on Windows Server and System Center, among other things, and makes a version of it available as an Azure Service Pack for installation on Windows Server 2012 on-premises if an enterprise wants to duplicate the Azure environment. Microsoft hasn't said much about the adoption rate of that package, probably indicating the uptake has been low. But it remains an option that Amazon can't offer. To get proprietary AWS services, you have to go to AWS.
As companies get more serious about allowing the cloud to be their next data center, they look at the issues of getting their existing systems to work with cloud systems. Hybrid operations often involve more complications than many companies want. Right now, VMware with vSphere and vCloud Air, OpenStack vendors such as HP and Rackspace, and Microsoft are among the few that can offer a consistent environment for each setting.
So the new partnership between Microsoft and HP on cloud computing will be something worth watching as it evolves. More details to come next week, Whitman said.
**New deadline of Dec. 18, 2015** Be a part of the prestigious InformationWeek Elite 100! Time is running out to submit your company's application by Dec. 18, 2015. Go to our 2016 registration page: InformationWeek's Elite 100 list for 2016.