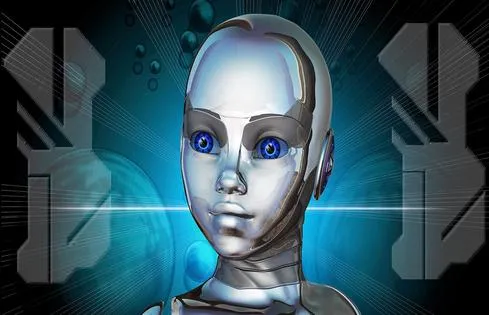 The Rise Of The Bots: 11 Ways Your Business Can Prepare
(Click image for larger view and slideshow.)
Samsung Electronics on Wednesday said it plans to acquire Joyent, a provider of public and private cloud computing services, to support its mobile, Internet of Things (IoT), and cloud-based businesses.
The terms of the deal were not disclosed.
Injong Rhee, CTO of the mobile communications business at Samsung Electronics, in a statement cited Joyent's management, talent, and technology as the rationale for buying Joyent. Samsung has also become one of Joyent's largest customers.
[Once you have all that data, how do you use it? Read 10 Data Visualization Tools to Bring Analytics Into Focus.]
"For our existing public cloud and private data center customers, adding scale, financial muscle, and Samsung as both a partner for innovation and as a large anchor tenant customer for Triton and Manta, will pay big dividends," said Joyent CEO Scott Hammond in a blog post. "Our Triton business is doubling every quarter and our Manta solution is the foundation for many of our customers' most strategic applications."
Triton provides containers-as-a-service on bare metal infrastructure running SmartOS. It is open-source cloud management software that allows customers to run Docker containers without virtual machines. It orchestrates applications and containers across groups of servers to make them more manageable. Manta is an object storage service.
For Samsung, the Joyent deal complements its 2014 acquisition of SmartThings, which sells IoT devices and services.
"As our IoT services continue and grow, the cloud will be critical to delivering on that," said Jacopo Lenzi, Samsung SVP for business development and M&A at Samsung Electronics Global Innovation Center, in a phone interview. "Joyent will be part of that."
Samsung entered the IoT services business with the introduction of ARTIK Cloud in April. But ARTIK Cloud runs atop Amazon Web Services infrastructure. With Joyent, Samsung gains technology and expertise to provide and manage its own cloud infrastructure, if it chooses to do so. As a hardware company, it can be expected to keep turning out more devices that will be able to utilize cloud services.
The deal also lays a technical foundation that can support future cloud-oriented acquisitions in artificial intelligence. In an interview with Bloomberg in March, Rhee said Samsung is "actively looking" to acquire AI companies and other software makers to add value to its mobile devices.
Artificial intelligence has become the darling of the tech industry because it can make existing products and services more useful -- by adding facial recognition to photo services, for example -- and because it can help computers understand people and perform cognitive tasks.
It also demands technical expertise, access to large sets of data, and cloud computing competency, making it something relatively few companies can provide at scale. Rhee indicated that Samsung does not intend to sit on the sidelines as the AI market evolves.
Asked about Joyent's potential role supporting AI services, Lenzi said, "Samsung is increasingly investing in the cloud as part of its push into software and services."
Lenzi characterized Samsung's relationship with Joyent as that of an anchor tenant, though not an exclusive one. "We wanted to work with a company not working off legacy systems, but thinking about the next generation of cloud infrastructure."
"Our relationship with Samsung is very strong, very strategic," said Scott Hammond, CEO of Joyent, during the same interview, noting that Samsung has plans for using Joyent to support a variety of products and services. "On the flip side, we are now a wholly owned subsidiary, and our non-Samsung business remains very strong. This will help the non-Samsung part of our business as well."