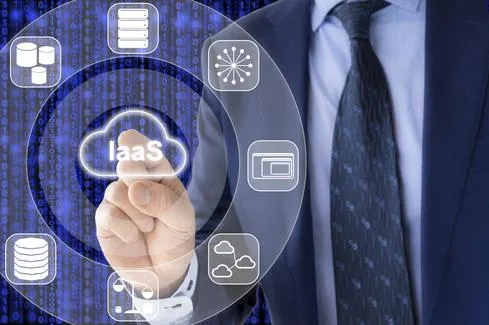 Beyond The Big 2: 10 Benefits Of Alternate IaaS Providers
(Click image for larger view and slideshow.)
Customers welcomed VMware's goal of managing deployments to multiple cloud providers, called VMware Cross Cloud Services. However, these same users were more skeptical than ever about VMware's own public cloud, vCloud Air.
"Skeee-oouu," said a director of IT at a major mid-Atlantic state university, making a down-the-chute motion to indicate what he thought of the prospects for vCloud Air, after a morning keynote at VMworld, which is taking place this week in Las Vegas. The same talk on Aug. 29 featured a new partnership with IBM to provide integrated VMware cloud services from the IBM Cloud (SoftLayer).
Many VMware customers became more pessimistic about vCloud Air's prospects after the departure last April of Bill Fathers, its senior vice president and general manager upon launch in 2013.
The customer, like other users contacted in the hallways of the Mandalay Bay Convention Center, at the breakfast table, in the lunch line, and on the commuter bus to the MGM Grand, declined to be identified since their organization had a policy that requires public comments be submitted to the law office for review.
VMware officials explained from the podium that vCloud Air will continue to exist and those using it will be supported.
However, the same customer who sees vCloud Air's decline also predicted that there will be limited uptake of the offering in VMware data centers. There will be more interest, he said, in the VMware alternative, specifically a Cloud Foundation, or an integrated set of vSphere virtual compute, VSAN virtual storage, and NSX virtual networking that is being offered in IBM SoftLayer data centers.
As if to emphasize the primacy of the IBM public cloud, VMware executives said that the Cloud Foundation will be generally available from VMware and on vCloud Air in the fourth quarter of this year, but it will be generally available from IBM on Sept. 1 -- a quarter earlier.
"You could tell even last year that VMware was taking the emphasis off vCloud Air," said another customer, a systems integrator from the MidWest, in VMworld's opening day lunch line at Mandalay Bay.
VMworld in 2013 and 2014 heavily featured vCloud Air. By 2015, it had faded more into the background as containers in virtual machines and other subjects came to the fore at the San Francisco event that year.
Ajay Patel, VMware's cloud services senior vice president of product development, said "the same level of engineering commitment" was going into vCloud Air, but not the same rate of capital investment. VCloud Air is hosted in seven VMware data centers -- five in North America and two in Europe -- but that number is no long being increased.
"We've capped the capital investment, but we're not capping the innovation," he said in an interview at VMworld. VMware made a decision that it must not compete with its 4,200 partners, who also wish to offer Cloud Foundation services, and it "decided to create a level playing field." The vCloud Air team, with its expansion funds cut back, decided to compete with its strengths in migration and integration of workloads into the cloud.
The customers who discussed the new Cloud Foundation services said they will appeal to existing vCloud Air customers to find the best solution.
Weighing Their Options
However, one executive of a software company and large customer of VMware said new customers will weigh the services of a Cloud Foundation -- whether offered from vCloud Air or a third-party partner -- on whether it's the best route to pursue in the long run.
"I come to try to see what's the best choice for the future," he said. His firm is weighing getting started with an Amazon or Microsoft Azure infrastructure, as well as vCloud Air. He was up in the air on the best route to go and listening carefully about what VMware had to say about its future cloud efforts.
VMware has been on the cutting edge of virtualization, he noted. Customers have had few doubts about that. But the field of cloud services was still evolving rapidly. Amazon Web Services doesn't offer the depth of services and integration with existing, legacy workloads that VMware does. But he was still unsure adopting more VMware products, even the integrated set included in VMware Cloud Foundation, was the right way to go.
Patel asserted that only VMware was at the right layer of management and control in the enterprise data center to provide the management applications needed for the next generation of computing, one that will include a rich variety of legacy applications along with frequent resort to cloud services.
[As VMware adjusts course, do you want to see what Red Hat and Microsoft are doing? Read Microsoft, Red Hat Look To Steal VMware Customers.]
VMware CEO Pat Gelsinger in the opening day keynote projected that enterprise workloads running in the public cloud won't match those running in the enterprise data center until 2030, a more conservative view than some recent analyst group projections.
Alan Rosa, senior vice president of technology delivery and IT security for Marriott International, said at a Gelsinger press conference that VMware's cloud, as delivered from the IBM cloud infrastructure, was fine with him.
Marriott is opening modern hotels around the world and wants a cloud provider that can work with its existing infrastructure to integrate many services into its hotel operations. As a VMware virtualization customer, it thought it might wait for vCloud Air to mature and expand. But waiting wasn't really an option as it expands the chain. Now it can immediateluy tap into IBM's world-encircling chain of SoftLayer data centers for VMware cloud services.
"For us, simple is better," Rosa said at the event. "We know foundation stuff is going to work ... Whenever we've tried to customize open source unique to Marriott, we've gotten interesting results," he said, leaving little doubt that "interesting" was the opposite of stable and predictable.
(Cover Image: 4X-image/iStockphoto)